You can download your flipbooks in PDF, JPG, and PNG formats.
Flipsnack now offers a VIDEO and GIF download option as well! Read more about the VIDEO download and GIF download here.
You can easily download a flipbook created from scratch in multiple formats such as JPG, PNG, and PDF.
There are two methods to download your publication as a PDF in Flipsnack.
The classic process is using the Download button in My Flipbooks.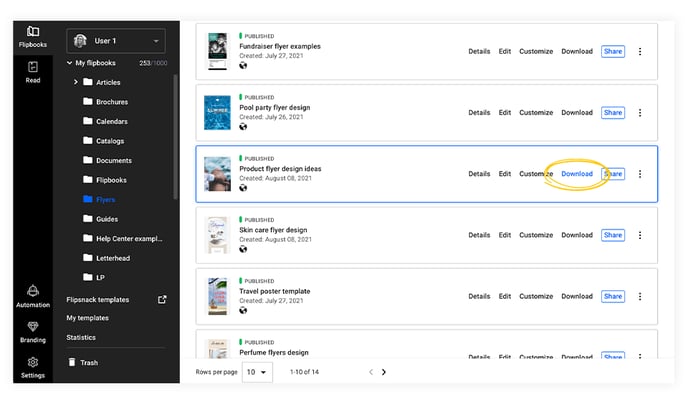 From the newly opened pop-up, select and click on Download.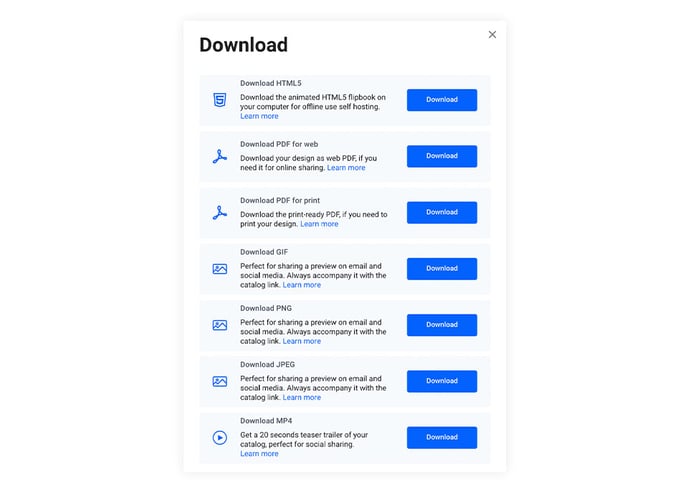 2. You can download your flipbook as a PDF, even if it's not published yet, from the top right corner of our Design Studio.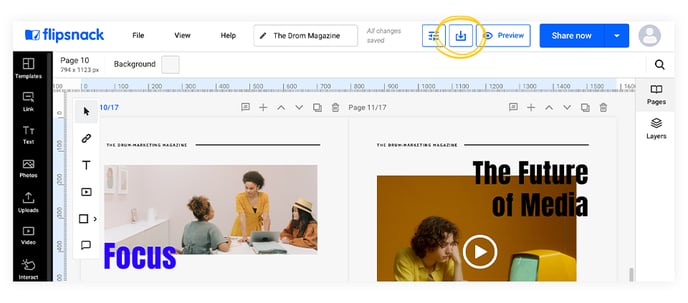 It will lead you to the downloading options.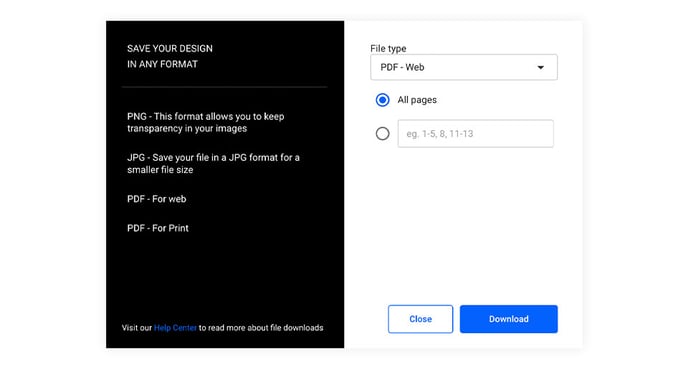 You just have to choose your desired format (PDF, PNG, or JPG).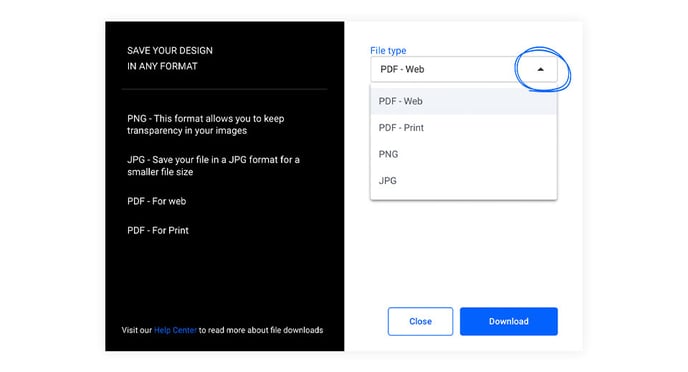 You can download the PDF file as a Print or Web version. The Web version will have a smaller size compared to the Print version in order to be optimized for web use.
Important: We partnered with Peecho, one of the best print-on-demand solutions, to bring you the possibility of printing any multiple-page publication like catalogs, magazines, or newspapers in a glossy or matte finish. If you are interested in this premium feature, read more about it here.
Now, select the pages you want to download. For example, if your flipbook has 14 pages but you do not want to download pages 6, 7, 9, 10 and 14, you can select pages 1-5, 8, 11-13 as shown in the below screenshot. Once you have that selected, just click Download.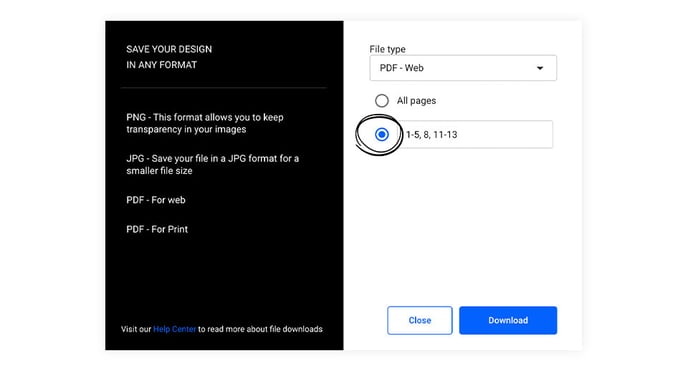 There is another great quality of the new PDF download. From now on, the flipbook generated with Flipsnack will support all the hyperlinks inserted in the publication from our Design Studio.
Check out this article to learn how to insert hyperlinks in your flipbook.
Finally, we have optimized the downloading process, to make sure your PDF is delivered quickly & easily.
But don't just believe us; try it yourself!