Learn more about the settings available in the "Customize" page
Once your flipbook is ready to publish, it's time to look into ways to improve your audience's experience. Through customization, you can optimize them and ensure overall audience satisfaction.
There are many methods through which you can optimize the way in which your flipbooks are enjoyed by your audience. From the way it looks, to how your brand shines through and data is gathered, up next you'll have a list of what Flipsnack has to offer and you'll be able to look into the ones that spark your interest.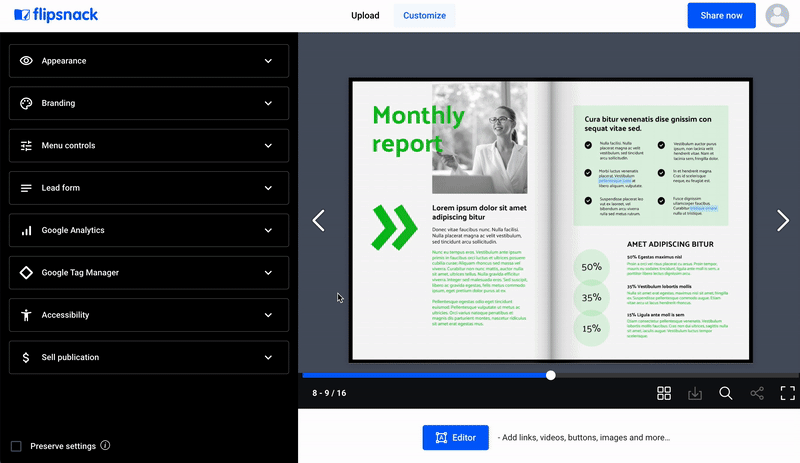 To learn more about each section on the Customize page, please check out the pages below. They provide detailed information and help you make the most of the customization options available:
Appearance customization options
Branding customization options
Menu controls customization options
Advanced customization options such as Lead form, Google Analytics, Google Tag Manager, and Accessibility.
We hope you like these customization options and will use them to make your brand and flipbooks stand out!