Learn how you can prevent anyone else from changing things in your designs. Here's how you can lock in templates.
Locking one or multiple objects from your template means preserving the original idea behind your design. Locked images and objects will retain their original position. Font style, size, and format will remain the same, with only you, the creator of the template, being able to change them.
Why is locking your work important? Let's say you just completed a design and want to save it as a template. You know that positioning your elements in the right way is crucial for a crisp and appealing display. Or maybe as a business, it would make sense to maintain brand consistency throughout your design.
With our locking option, we offer you the control you need to freeze your template's design layout. With the example below in mind, let's take a look at how to do this:
How does advanced locking work?
The Advanced lock option allows you to lock certain elements like text boxes, photos, shapes, and more.
If you want to lock a certain element, simply select it and click on the locking button in the top right corner, as shown in the picture below. By doing this, you just froze your object. It cannot be moved, deleted, or edited.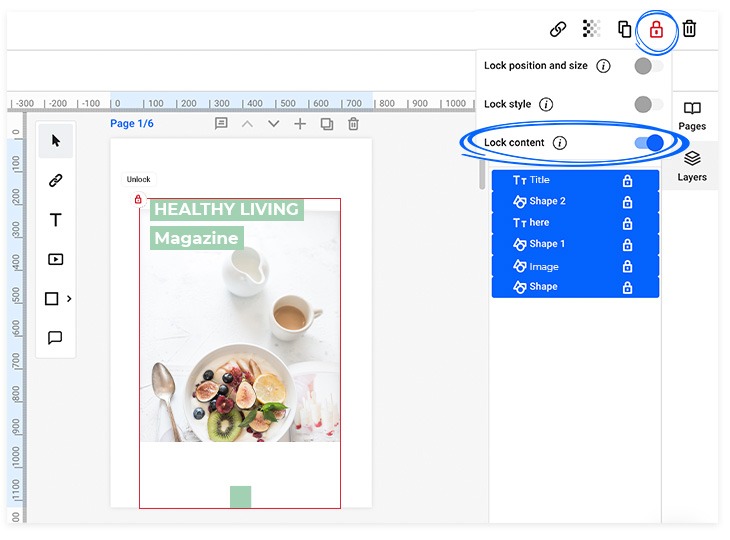 If your layout has more objects, don't worry. You don't have to lock each of them individually. In your layer section, just hold CTRL or CMD and simply click on each object you wish to select. After you're done selecting your objects, simply click the lock button as shown above.
Locking certain elements in flipbooks can be really helpful for companies that want to maintain their brand guidelines throughout publications.
Saving your template
After you're finished with your design and all the objects are properly locked, the last thing to do is to save your work.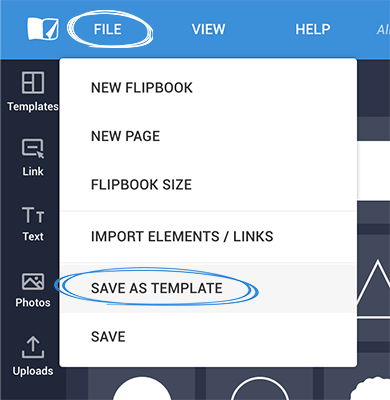 Under File, in the top left corner, select Save as template.
After selecting Save as template, a pop-up will automatically appear, asking if you wish to have full control over your locked elements.
By choosing not to tick the option highlighted below, you let people accessing your template operate with changes in its design. They will be allowed to move the objects or delete them.
If you have locked elements in your saved templates, no one, apart from you, the creator of the template, will be able to make changes in this regard. So elements remaining locked means that they will stay in the same position and hold their original formatting.
Locking elements means they will maintain the position and size you intended. Learn more about locking certain elements in your flipbooks.
However, if you want to make sure that none of your team members will be able to make changes to the locked elements in your flipbooks, you can enable the Enforce Lock option.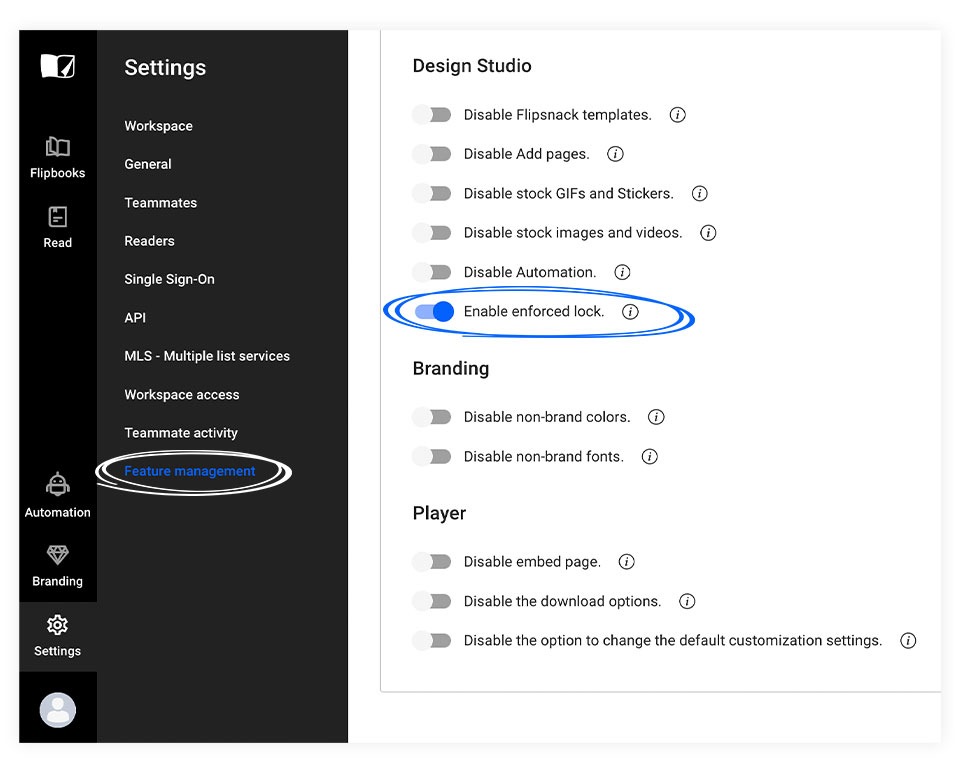 Locking basically means setting up a design structure you wish to maintain. If you want anyone using your template to associate this design with you and, more importantly, maintain brand consistency throughout, then make sure to check this option out.