Learn how to add your flipbooks into single customized collections called bookshelves.
In this article, we're going to see how to add a shelf widget for those who want to display multiple flipbooks in the same collection.
1. To create a shelf, simply go to My flipbooks and select Create bookshelf at the top of the page.

2. This will open a new page in which all your currently published flipbooks will be displayed. You can then select all the flipbooks that you want to appear on your bookshelf by clicking on them. However, keep in mind that you can only add published and unlisted flipbooks to a bookshelf.
If, at one point, you decide that you no longer want to share it with everyone (password locked, private), keep in mind that when a user tries to open it, it won't be available publicly.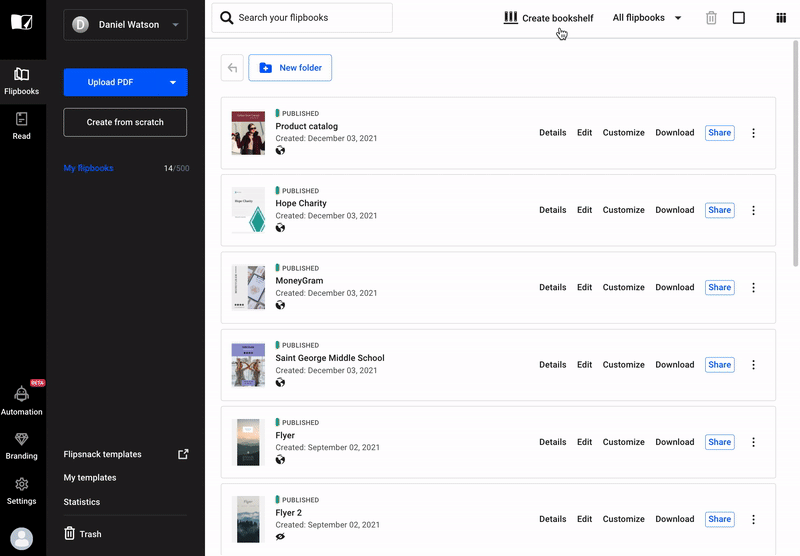 3. After you've selected your flipbooks, click on the Next step, which will take you to the Organize page. There, you'll be able to reorder them as you wish. When you're done, just click on the Share now button and move on to the last step.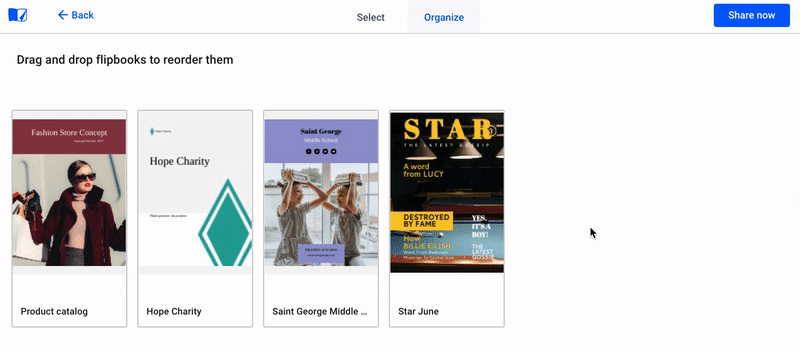 4. In the following pop-up, you'll have the option to fill in the bookshelf's title and description, plus its visibility: public or unlisted. When everything looks ready, simply click on Publish now, and your bookshelf will be created.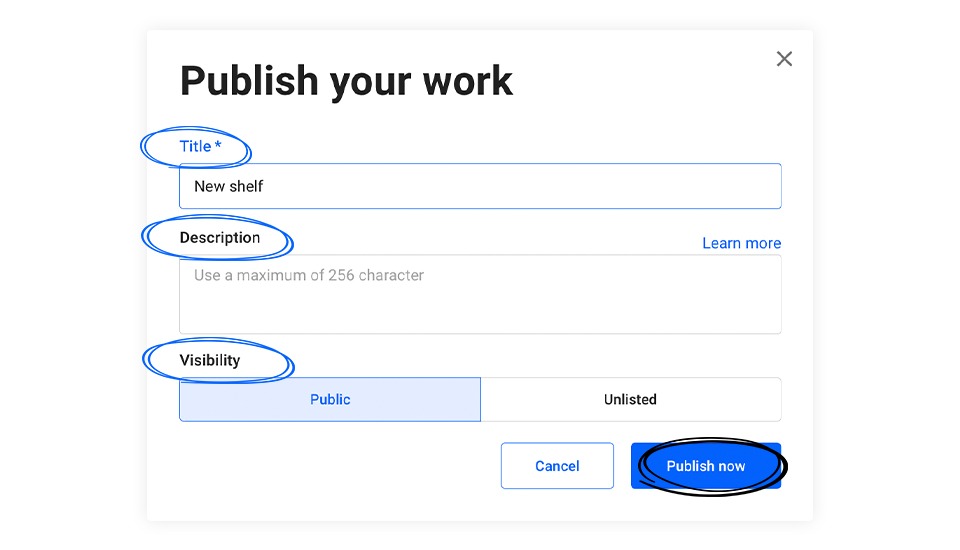 Here's what a default bookshelf looks like.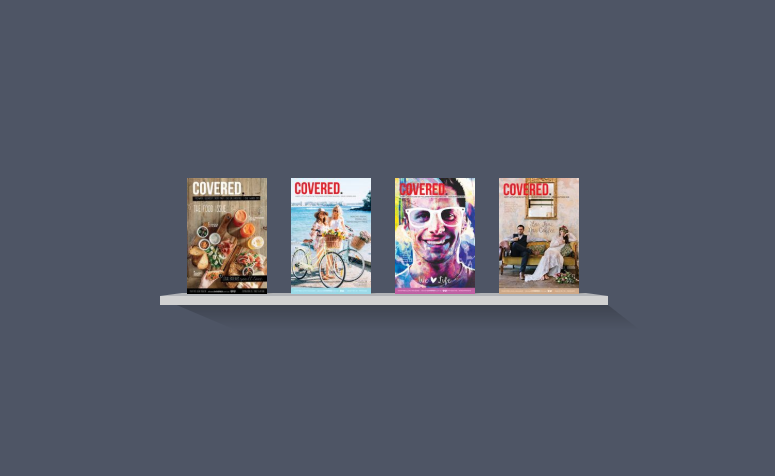 Looks super clean, right? Here's an example shelf if you wanna see it in action.
Personalize your bookshelf
Don't like the color palette? Don't worry; that can be customized.
1. Just locate your newly created bookshelf in My flipbooks. You'll know which ones are bookshelves by the tag Shelf, which is automatically added to all your shelves.

2. Once you have located your bookshelf, just click on Customize.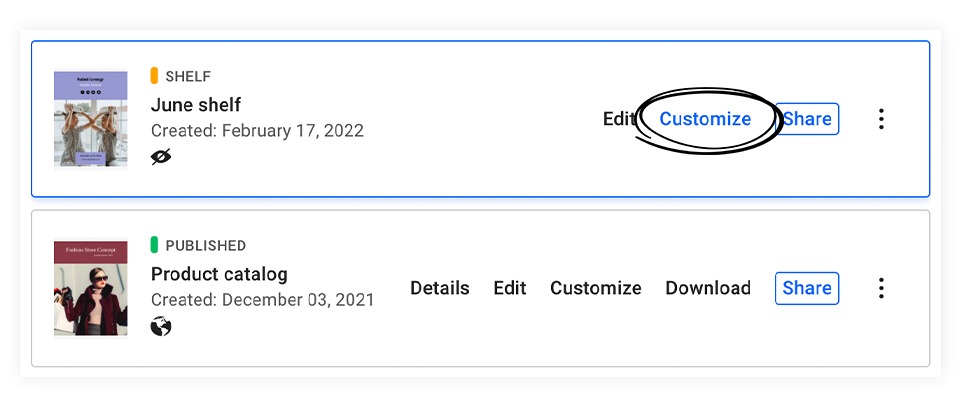 3. This will open your settings option in which you can change your background color or your shelf color. Once you're happy with your colors, simply click Save.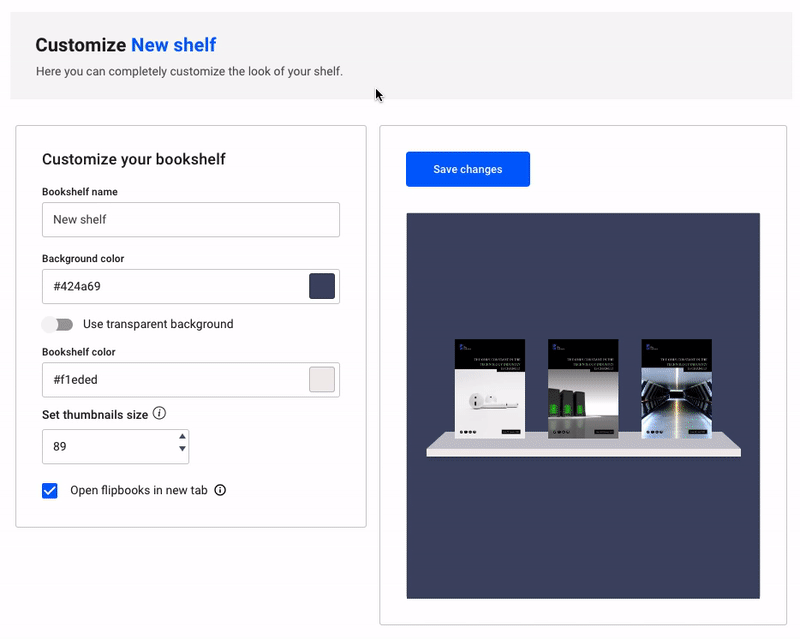 4. Instead of opening flipbooks in the same tab as the bookshelf and losing your train of thought, click on Open flipbooks in new tab and avoid this issue. Find this option in the same Customize window as the previous settings. Easily navigate between flipbooks and return to the previous page with ease after checking out a link within one publication.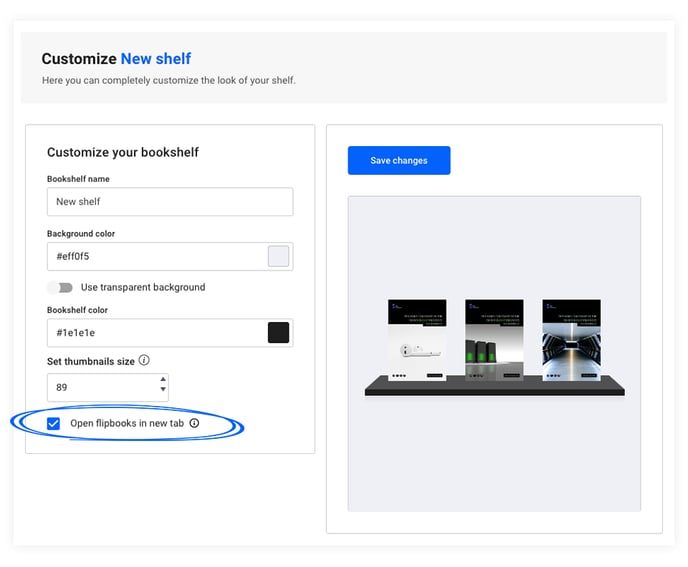 5. When you embed a flipbook on your website, you might want to integrate it with your website design seamlessly. In this case, you can try using a transparent background for your flipbook.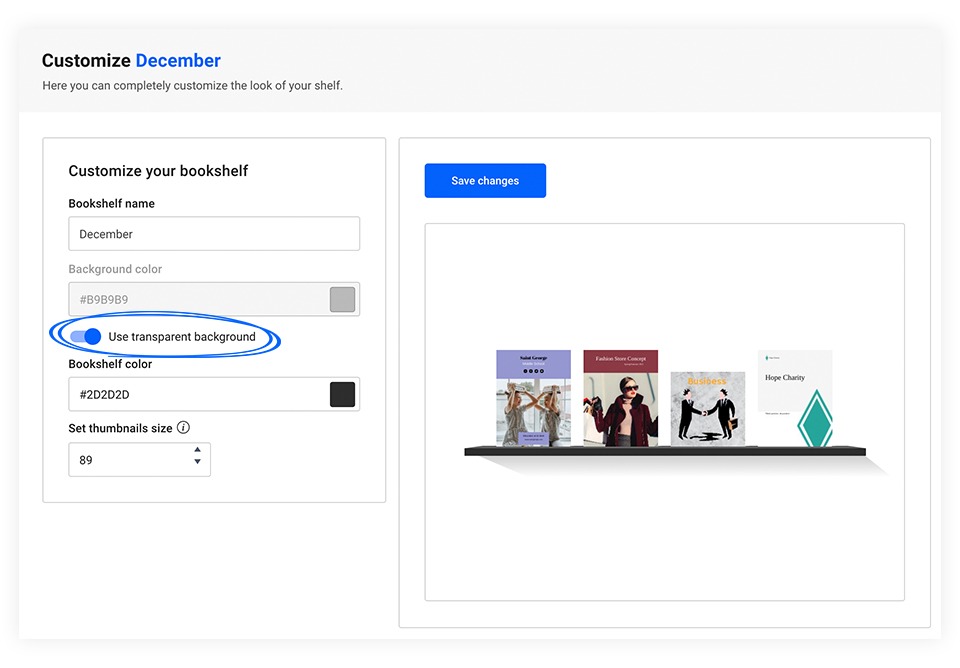 Here's how amazing the bookshelf can look if integrated into a nicely designed website using the transparent background option.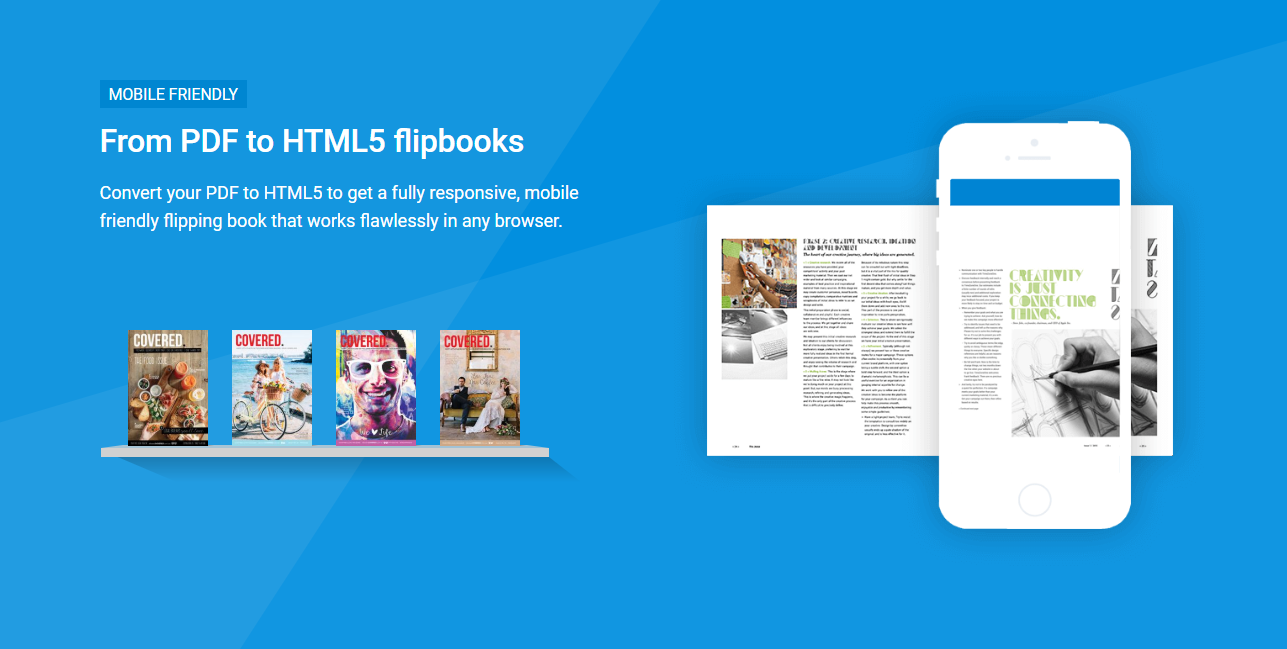 We have received a lot of improvement suggestions regarding our bookshelf feature so stay tuned for changes in the near future! Also, you can always leave your own suggestions using the live chat, and our friendly agents will make sure to pass them along to the product team.