Find out how to download your flipbooks in GIF format.
With Flipsnack, you can easily download your flipbook in GIF format. This is great because having your flipbook downloaded in GIF format gives your readers a sneak-peak into some of your work, but with a more appealing and fun look.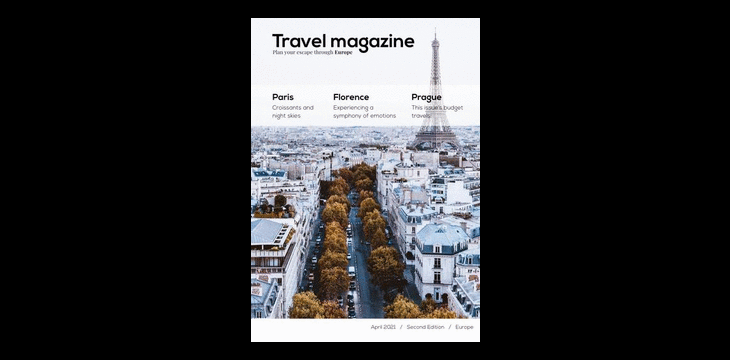 What is a GIF?
A GIF is an animanted image that plays automatically on the page. It's fun and brings more engagement than a static image.
How can a GIF help you?
The GIF format can help you add a little fun to your marketing materials. For instance,
they can help you better communicate an idea or show a short step-by-step tutorial in just a few seconds.
Also, what's great about GIFs is the fact that it's easy to share them on your social media platforms or in your newsletters.
How to download your flipbook as a GIF format in Flipsnack
So whether you have created your flipbook from scratch or you have used PDF files to create it, you can easily download it by going to My flipbooks, locating your flipbook, and clicking on the Download button.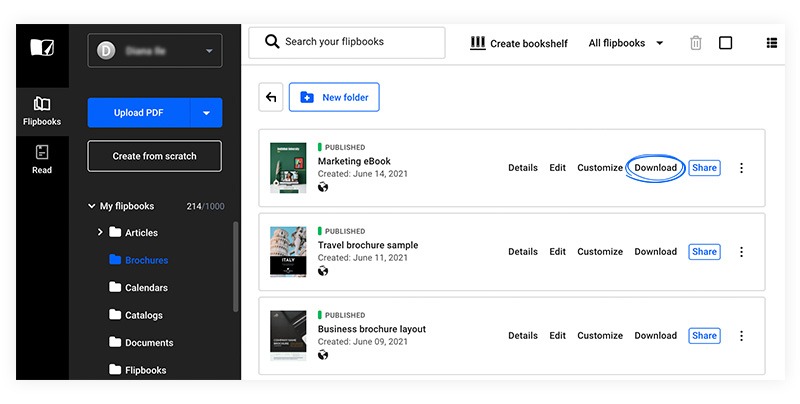 From the newly opened pop-up, select the Download GIF option and click on Download.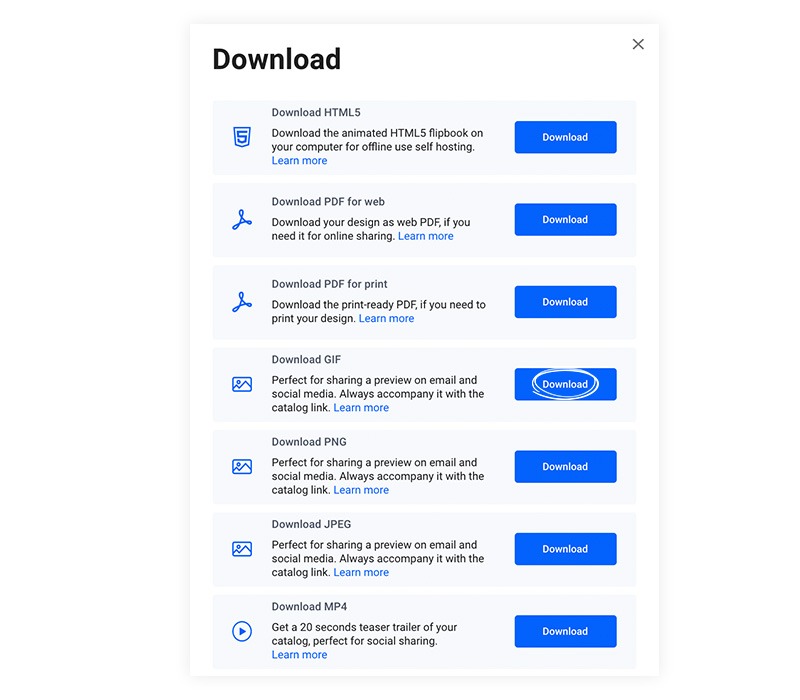 This will download the first 7 pages of your flipbook in GIF format, with no animations, just screenshots of the pages. This export is a lightweight and easy flipbook preview, making it the perfect feature for sharing a sneak peek of your flipbook on email and social media. Make sure always to accompany it with the catalog link so your readers can directly access your flipbook.
Customize your GIF
If you would like to manually select the pages that will be turned into GIF format, or customize it even further, follow the steps below.
In the Flipbooks section of your Flipsnack account, select the publication you want to turn into a GIF and press Details.

You will notice that in the menu on your left, there will be the Download GIF option.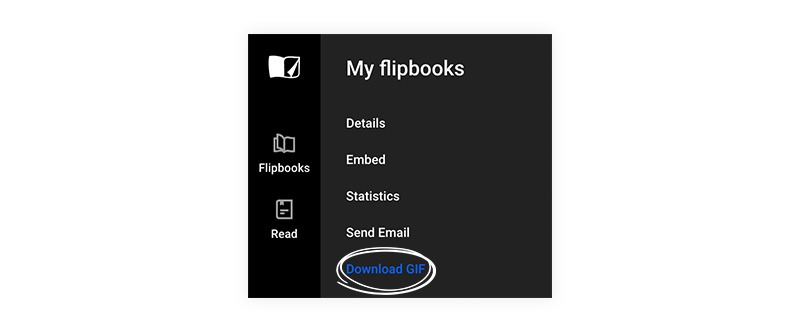 Clicking on it will redirect you to a window where you can customize your GIF download options.
You can choose to adjust the size of your GIF, its background color, and which pages to be included in your GIF preview.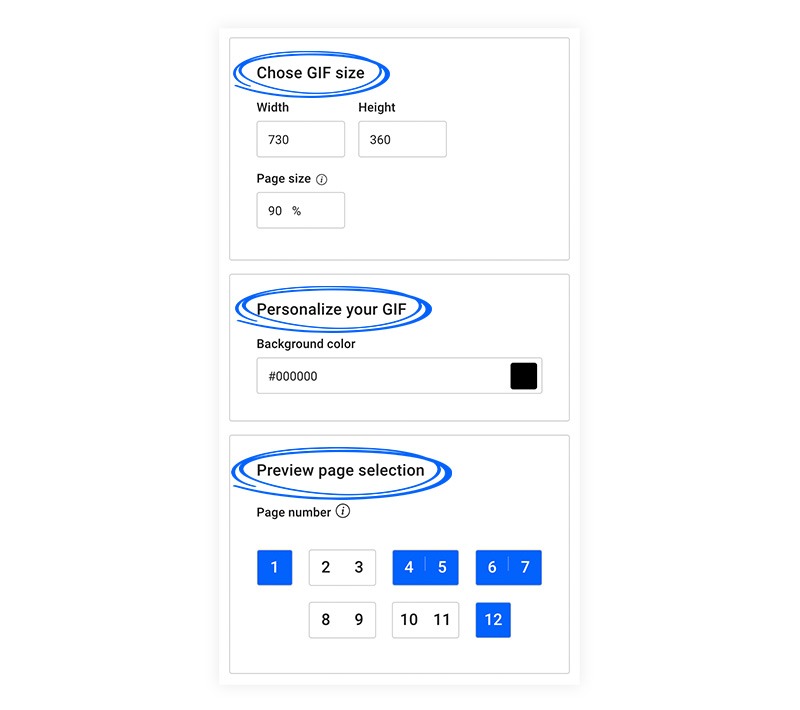 The only thing left to do now is select exactly those options that work best for your idea. Following these steps will ensure that you get that fully customizable GIF download experience for your publications.
Let us know your thoughts on this feature in our live chat!