Find out how to download your flipbooks in PDF.
Flipsnack makes downloading your flipbook in PDF format incredibly easy. If you own a Starter or higher membership, whether you have created your flipbook from scratch or you have used PDF files to create it, you can easily download it by going to My flipbooks, locating your flipbook, and clicking on the Download option.
From the newly opened pop-up, select the Download PDF option and click on Download.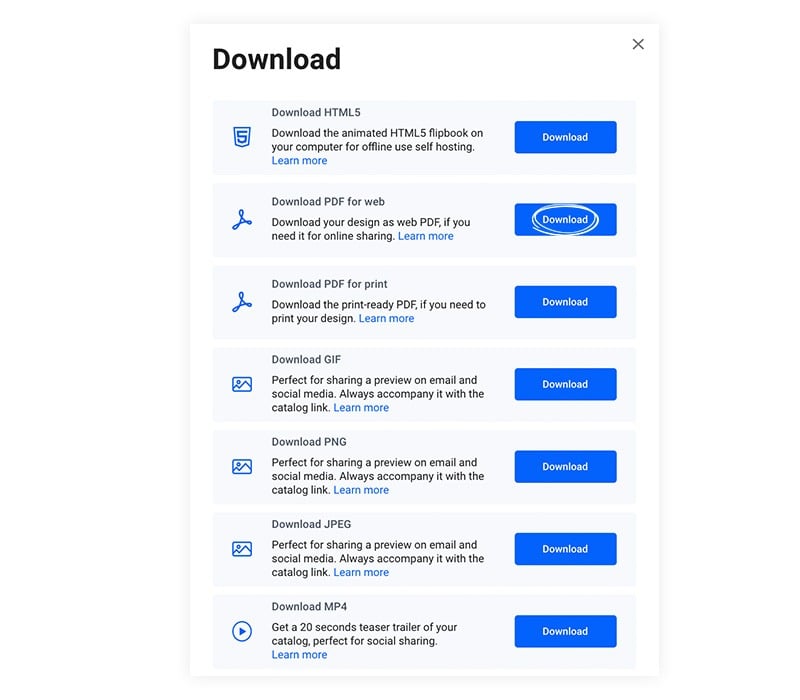 You can download your flipbook as PDF, even if it's not published yet, from the top right corner of the Design Studio.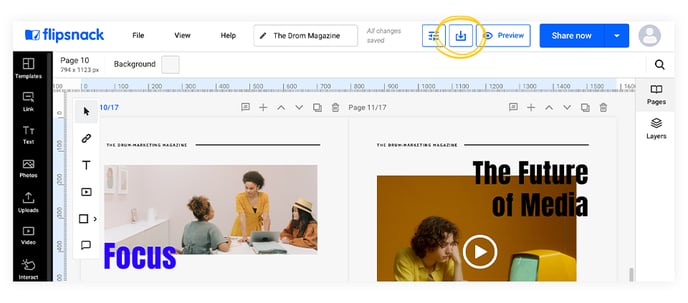 It will lead you to the downloading options.
You just have to choose your desired format (PDF, PNG, or JPG);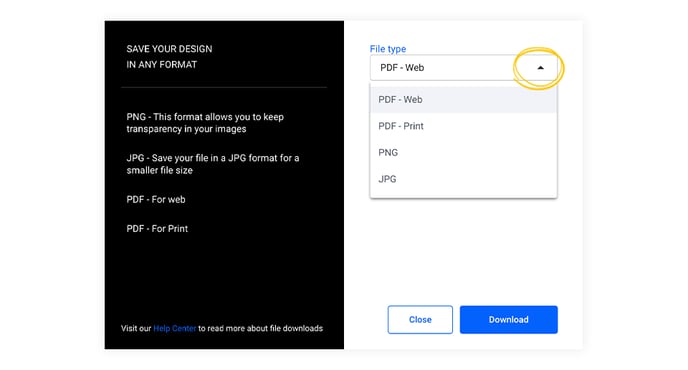 You can choose to download the PDF file, whether as a Print or Web version. The Web version will have a smaller size compared to the Print version in order to be optimized for web use.
Important: To make the printing process more smooth for you, we partnered with Peecho, a print-on-demand solution. This will allow you to print any multiple-page publications such as magazines, catalogs, or newspapers. Glossy or matte finish. If you are interested in this premium feature, read more about printing with Peecho.
To enable the PDF download for your readers, simply open your flipbook in the editor and on the Customize page, enable the option then publish as usual.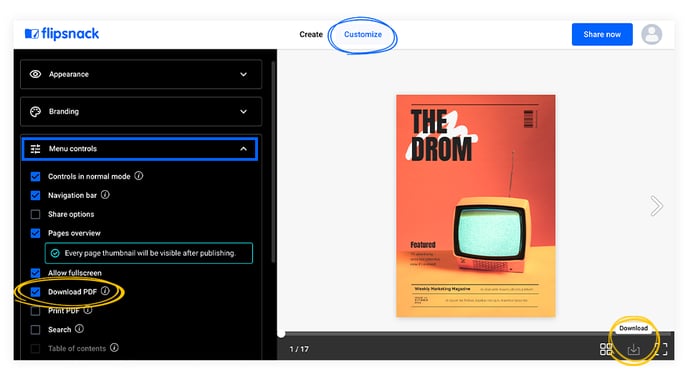 Your readers will be able to download the PDF by clicking on the Download button above the flipbook while in fullscreen mode or in normal mode if you also enable the Show controls in normal mode option.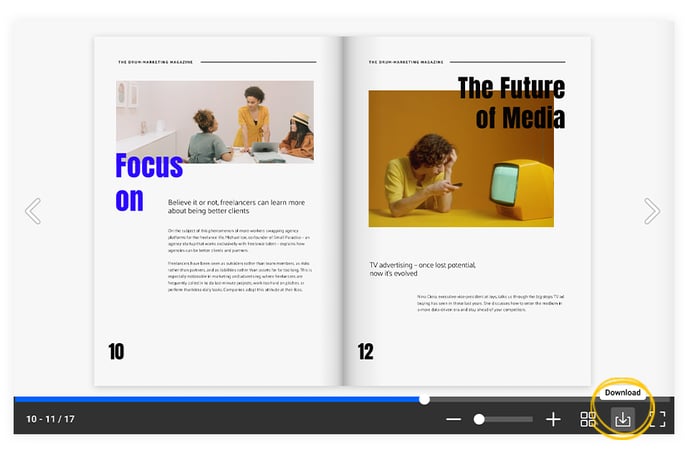 As a side note: custom metas will be created for any PDFs generated in the editor. The PDF name will be the flipbook name, the author's name will be the meta title, and the date created will be the date the PDF was created. Also, internal links generated in our editor will be accessible in the downloaded PDF.

Important: The PDF format does not support animations, so the file you download is a regular PDF. To keep the interactions and animations, you will have to download them in HTML5 format.
Let us know your thoughts on this feature in our live chat!