Learn how to set up Mailgun as an email provider in Flipsnack.
We have introduced the option to integrate Mailgun as an email provider into Flipsnack.
This means that you can now email your flipbooks directly from Flipsnack through Mailgun, choosing different email branding customizations according to your needs.
It also applies to the emails you receive when a customer places an order through the Shopping List feature.
The feature is available with the Enterprise pricing plan.
Here's how to set up Mailgun in Flipsnack.
To get started, go to Settings, then Email Provider, then click on the Mailgun icon.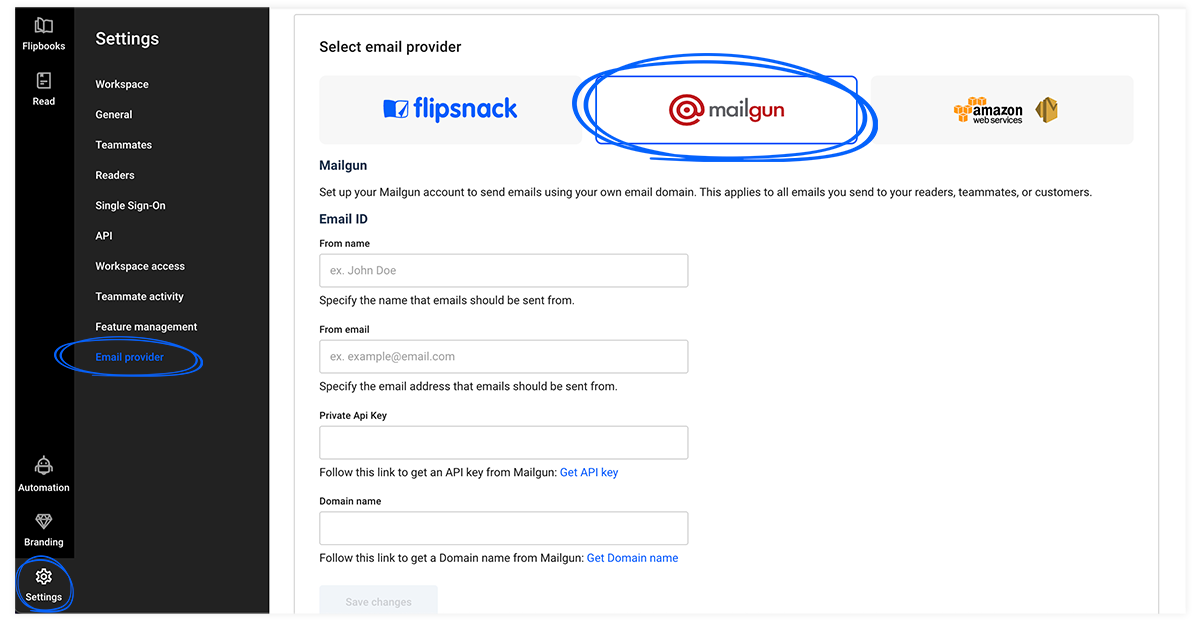 Enter the following information in the required fields: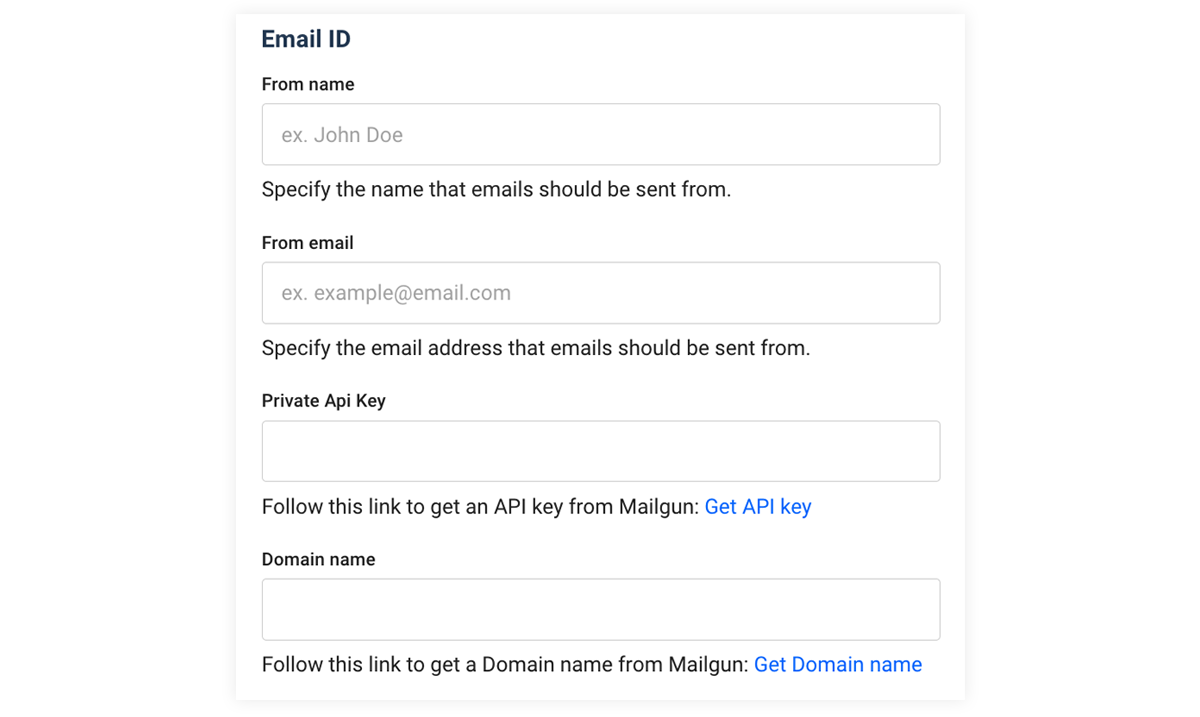 From name: You can enter any name you wish here. This is the name the recipients of your emails will see when they receive an email from you.
From email: This is the email address you will send the emails from. You can add the desired address name before the domain. To copy the domain name, go to the Mailgun dashboard, click on Sending, then Domains. Copy the domain name, then paste it into the From email field after the @. Eg: address@mailgundomain.org.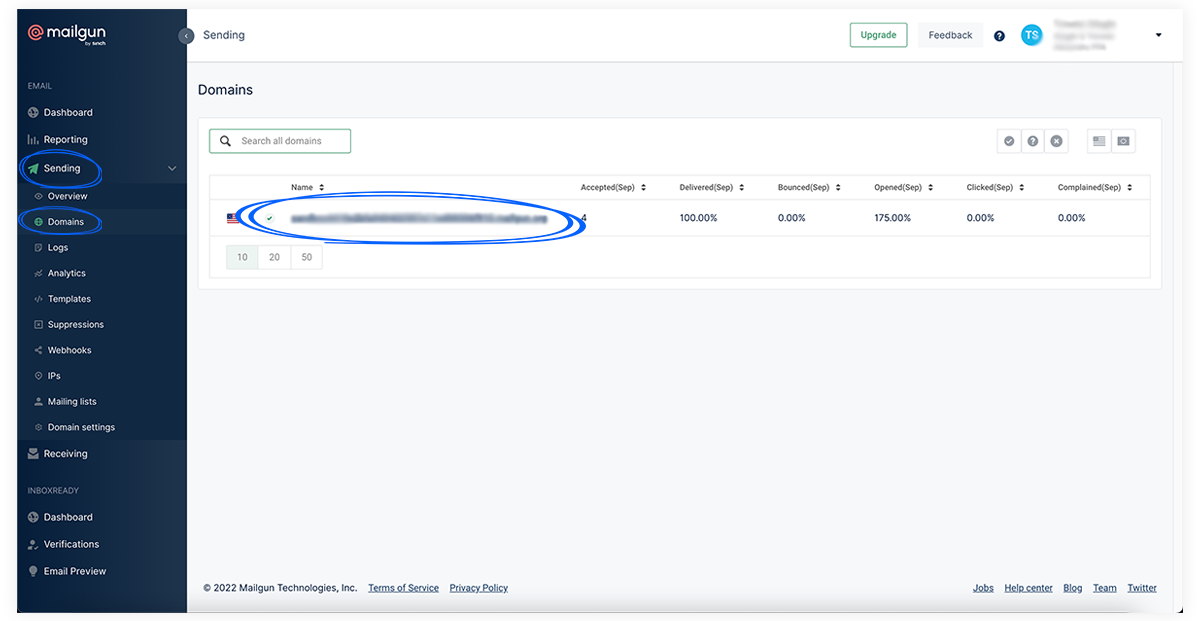 Domain name: Paste the domain name alone in this field without using the address.
Private API Key: To access the API key, while on the Domains page in Mailgun, click on the domain (instead of copying it), then click on API keys.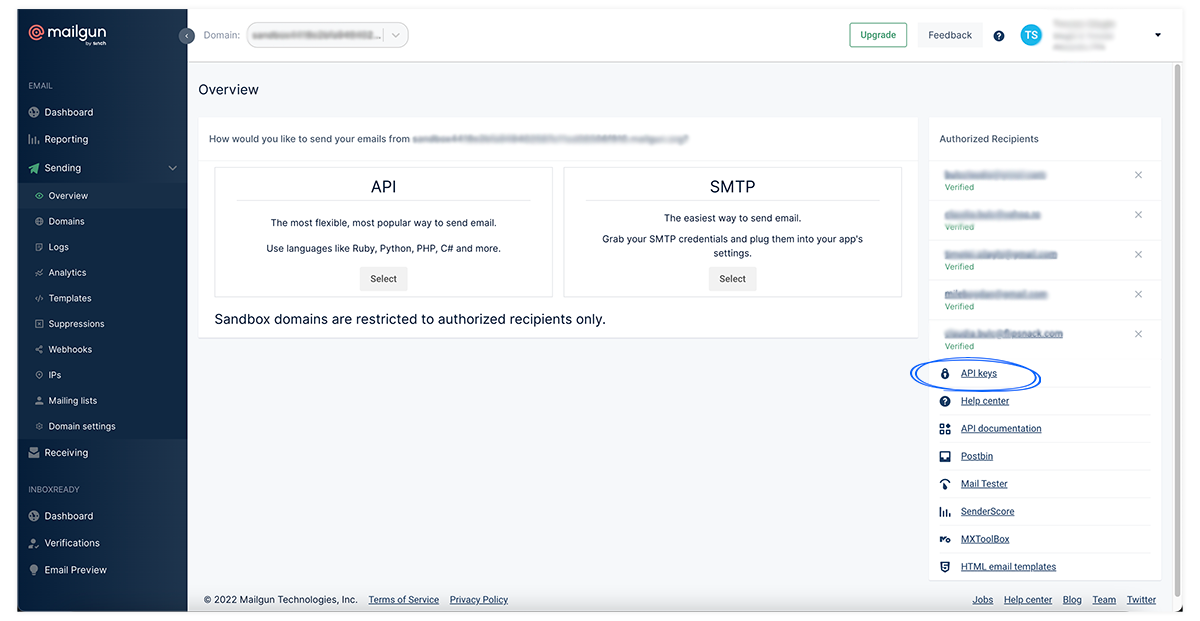 Copy the Private API key, then paste it into the Private API Key field in Flipsnack.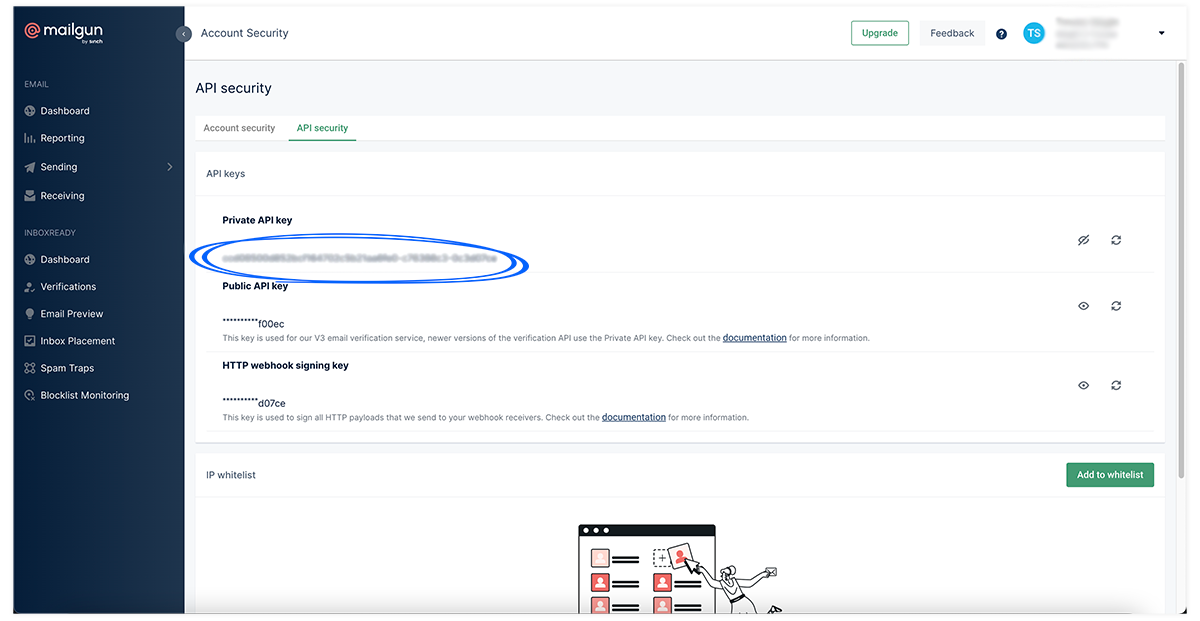 Once you have pasted the required information in the input fields, click on Save changes.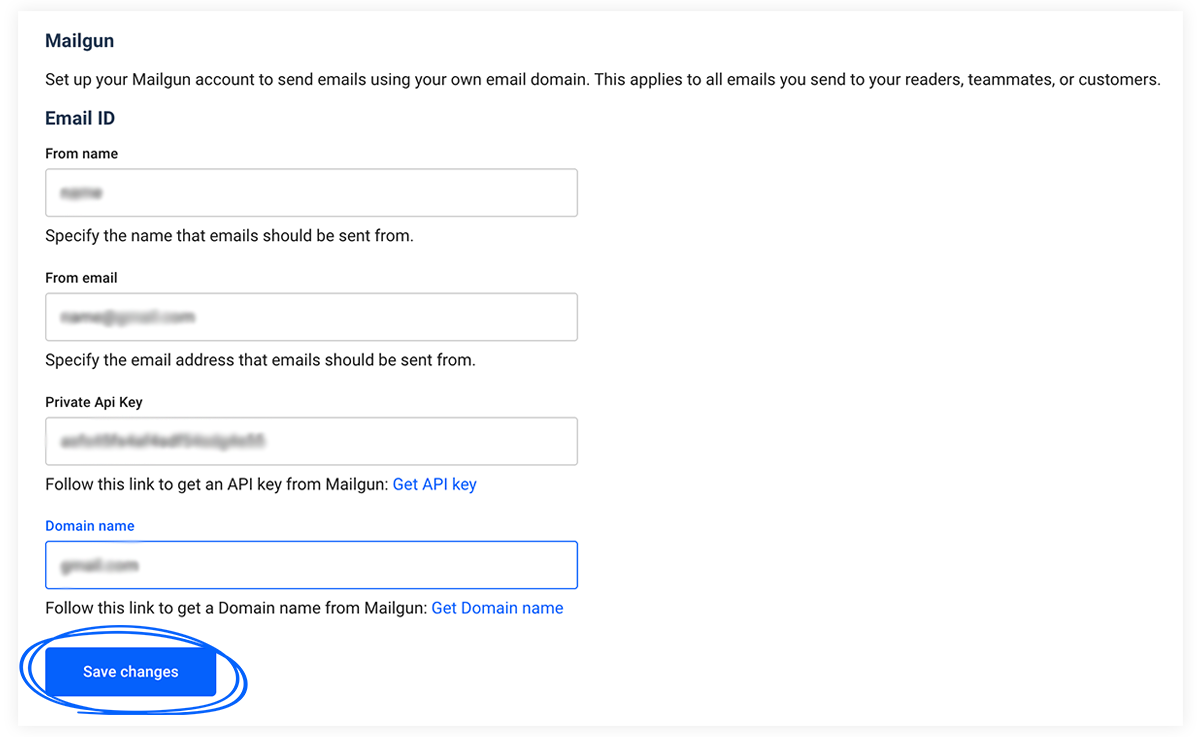 The process is straightforward if you want to go back to using Flipsnack for sending emails. While on the Email Provider page in Flipsnack, click on the Flipsnack button, then on Save changes.

You also have the option to use Amazon SES as an email provider.
Feel free to contact us via live chat for any questions or suggestions you might have regarding the Mailgun feature.