Discover everything there is to know about our player and fully personalize it to make your flipbook stand out.
Our team has worked hard to deliver a cooler look and new functionalities to our flipbook player to improve the user experience. But what is the flipbook player?
When talking about the flipbook player, we refer to the space where you see how the entire flipbook looks, with its background and toolbar options. As the name suggests, it is a digital program allowing you to visualize a flipbook created through Flipsnack.
Flipsnack's advanced flipbook player allows you to see how your flipbook will look for your readers, and it's where you can visualize small changes implemented to personalize your work. Toolbar options and buttons can be changed in the flipbook player to better fit the style of your flipbook. These changes influence the reading experience and can be accessed at Customize.
To do this, when in My Flipbooks, you will find the Customize button on the right of each published or unpublished flipbook. Alternatively, in our Design Studio, the Customize button is the first one in the top-right corner, or when selecting sharing options, you'll get a preview of your flipbook on the right, where, once again, you'll find the Customize button.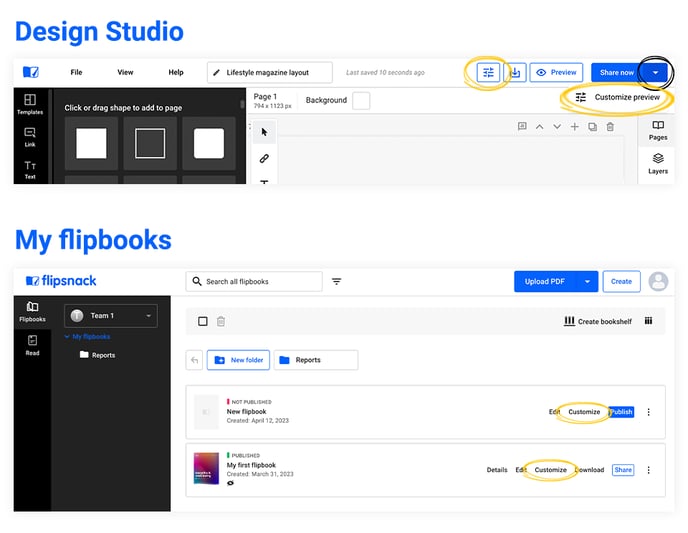 How to improve flipbook readability?
When you're done creating a new flipbook or want to personalize the readability of an old one, you can to customize the flipbook player, download, share, and publish it.
Once you are ready to customize your flipbook, in the top-right-side, click the Customize button when in Design Studio. When in My Flipbooks, click on Customize.
The flipbook player is free and available for all users.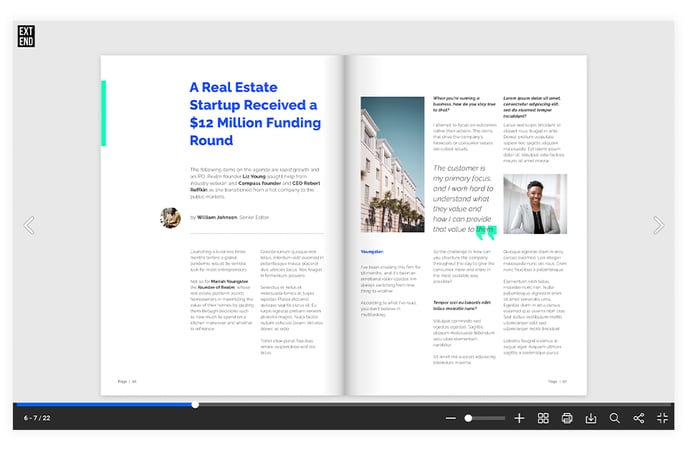 A better reading experience for your readers
The flipbook player is more than just a skin or look. The technology behind it is new, with the code for the page flip effect and all the options written from scratch. Faster and more user-friendly, with a minimalist design, fully responsive and optimized across different devices, even for mobile, for a better all-around reading experience.
Another reason was to improve our website UI (user interface) to make Accessibility more adjustable for people with disabilities. When using the flipbook player, the Accessibility feature will automatically open if you have a screen reader and if the option is selected to appear in the flipbook player.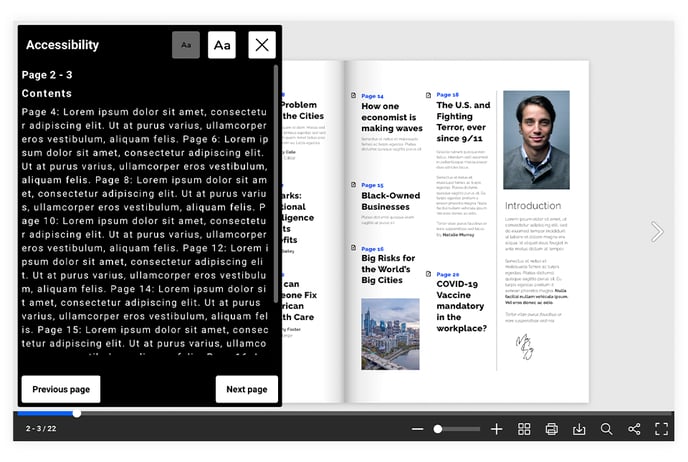 Your readers will now experience a more real reading experience because of the improved readability that provides the best display solution based on the reader screen size device. The flip effect is more natural to maximize the sensation of browsing through an actual book when readers are dragging the page.
Also, when you want to embed a flipbook on your website, this skin will fit perfectly into your website design, having a more polished and up-to-date look.
Flipsnack's flipbook player has many customization options between the Classic and Modern skins. Some of them may be different, but if you need any support while discovering them, contact our support team via live chat.