Find everything related to your account in one place.
We know how crucial it is to find all the information you need related to your account in an easy and time-efficient manner so we decided to give the dashboard a brand new look with increased functionality for everyone.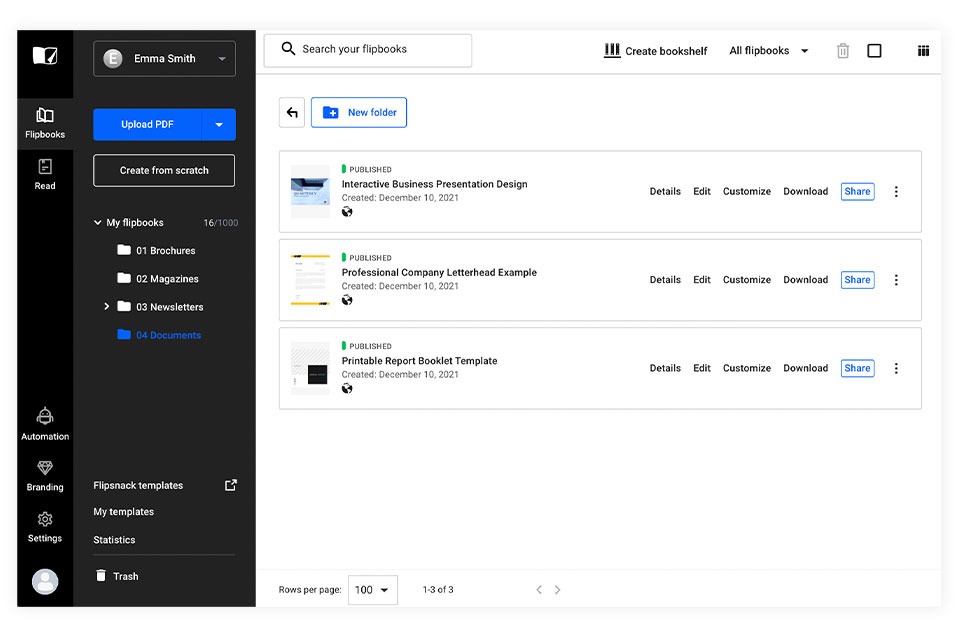 My Account details
One of the most obvious changes is the Account Options menu. This segment has moved from the right top of your screen to the bottom left. If you click here, you'll be able to find My Profile, My Account in case you decide to make some changes, and the Help and support area for any questions you might have.
If you want to see if Flipsnack is running smoothly, you can just click on the Status Page and verify this. Also, you can easily look at our Terms of service from this menu as well.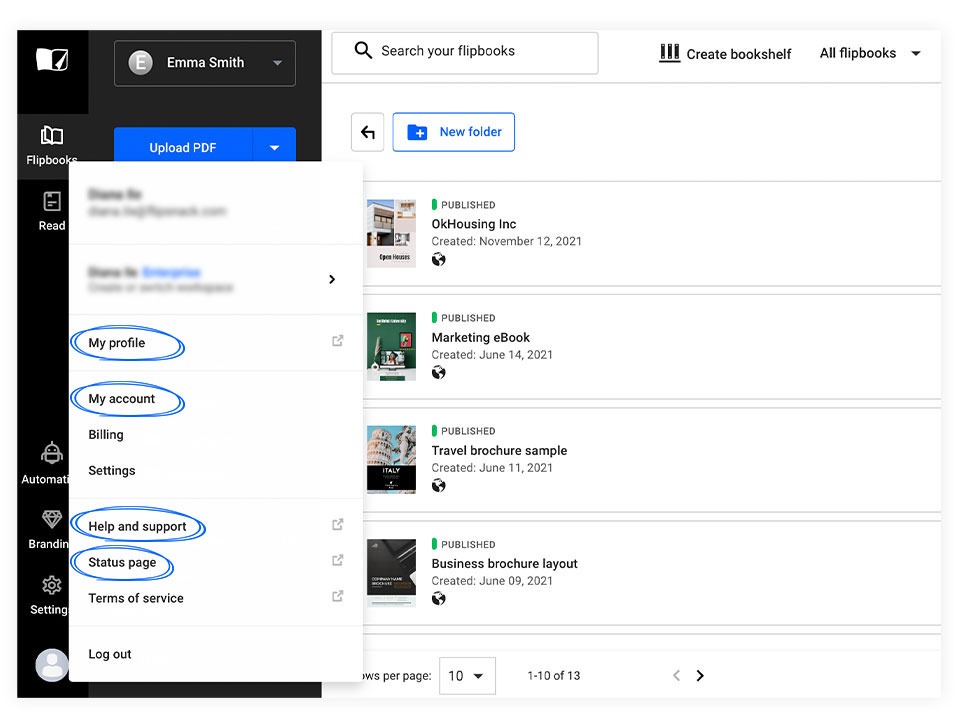 My Flipbooks
Your flipbooks will be the first ones visible, as they should be, given the fact they are the most important part, right? Your work can still be neatly organized in folders and subfolders. You can read more about organizing your flipbooks using folders and subfolders if you wish.
My templates are also situated in this area, so make sure to check them out if you didn't get the chance already.
Want to recover a flipbook you decided to get rid of? The Trash option is available at the bottom of this section.
Read
We didn't forget about those of you who purchase flipbooks or simply enjoy reading great publications on Flipsnack. We know reading your favorite publications effortlessly is a priority, so your reading list has been improved with all the information you might need. If you enter the Read category, you can find and check your Team flipbooks, Purchased Publications, Purchased subscriptions, and also the Shared with me flipbooks.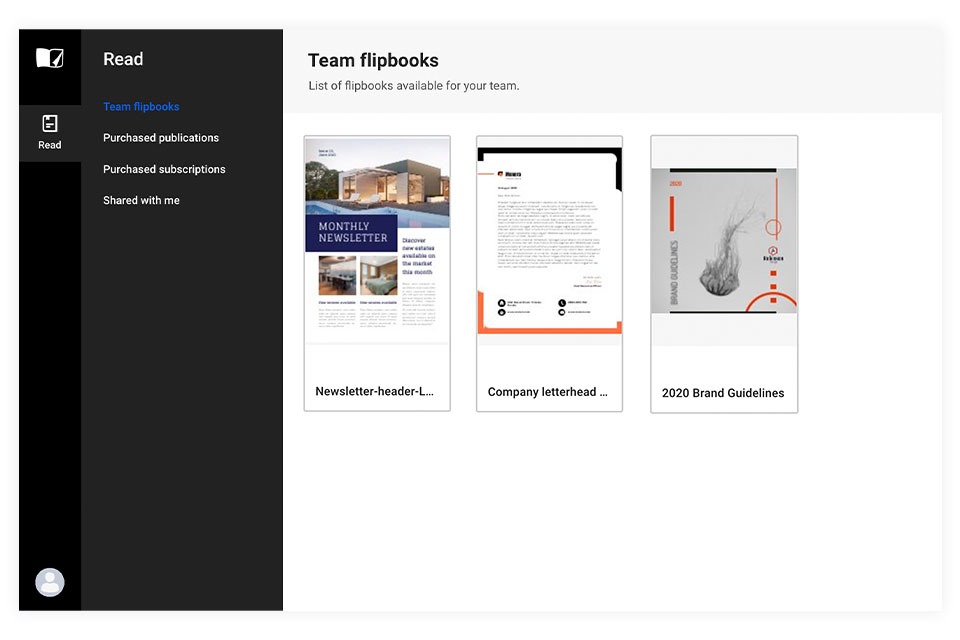 Brand identity
The Brand identity options can be found at the top of your account image. Here you can find everything you need in order to stand out just the right way.
We hope you'll enjoy these changes as much as we did! Don't hesitate to tell us your opinion on the live chat!