Here's how to turn images into engaging photo slideshows in Flipsnack's Design Studio.
Adding images in your publications is a great way to add interactivity to your flipbooks and visually represent your content in the most enticing way. But sometimes, you might need to add more images than you can fit into a design.
Here's how to add a photo slideshow to your flipbook in Flipsnack's Design Studio.
Create a new flipbook or edit an existing one.

From the Design Studio side panel, click the Interact tab, and all the interaction options will pop up.

Go to the page where you want to place your photo slideshow and click on the Slideshow option.

Now, to add images, click on the Upload slideshow images. You can add up to 10 images per slideshow.

You can then rearrange the images to be displayed in the order you want them to.

If you want your slideshow to play automatically, click the Autoplay slideshow option. Also, here's where you can select to hide the slide indicators. The dotted lines appear at the bottom of the slideshow.

Easily change the image properties from fit to frame and scale to fill, depending on the size of your uploaded images.

To see your photo slideshow in action, you will need to go to Preview. If you still need to make changes, you can easily make them before publishing your flipbook. When you're happy with how it turned out, simply click on Share now.
You can upload PNG or JPG images within 20MB.
Important: The photo slideshow feature can be used with both our Classic and Moder player skins and is available from the Business plan upwards.
Photo slideshow overlay
Save even more space with a photo slideshow overlay due to its functionality.
In the left-side part of your screen, click on Interact, where you'll find this feature.
You can place this clickable layer over any part of your flipbook without disrupting the design.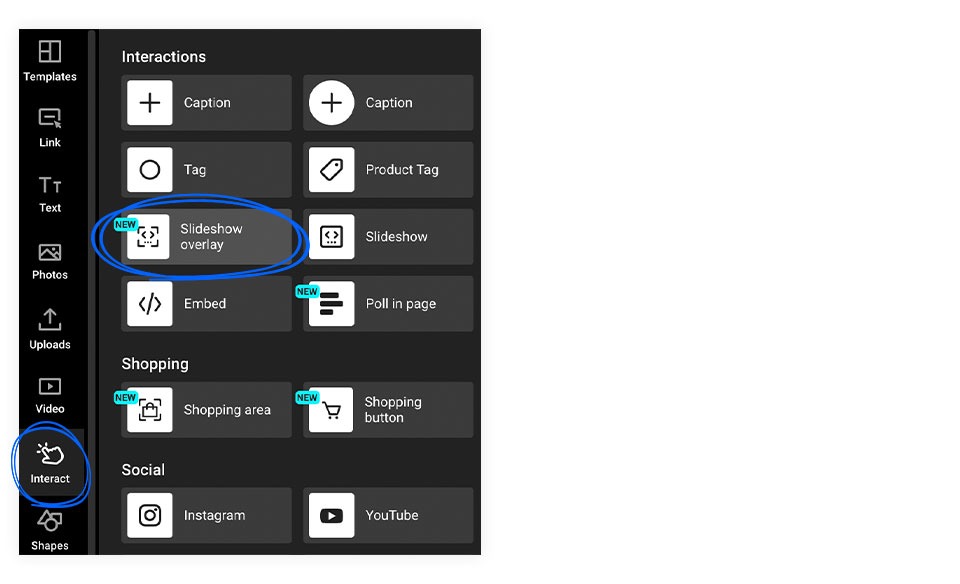 It works just like a slideshow but offers you more image options. Choose from small, medium, and large before changing the properties, as I mentioned earlier. Hide or show the background and change the layer's opacity for seamless integration with the rest of your page.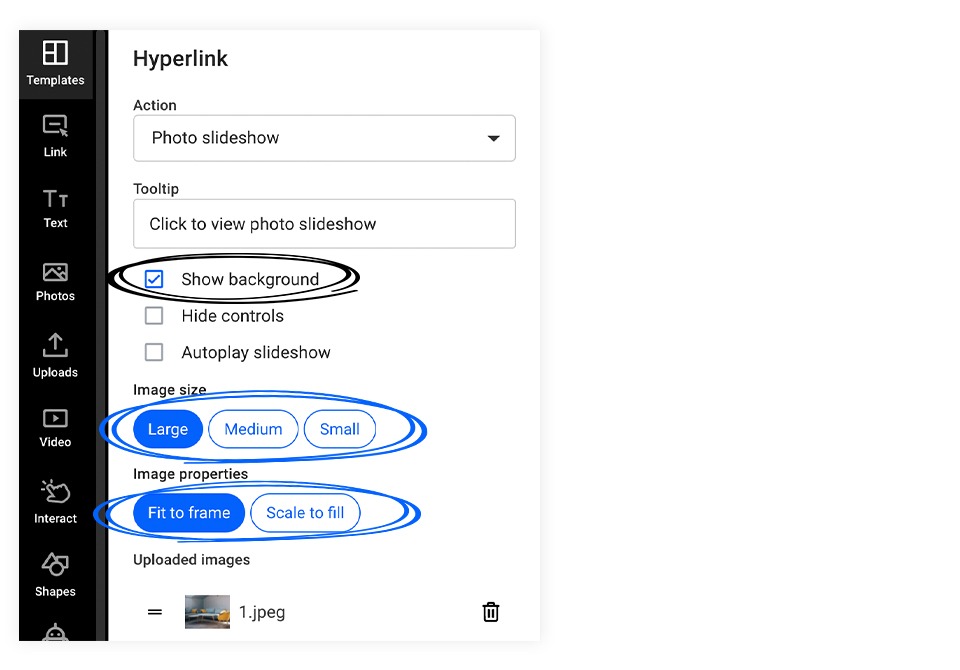 Here is what a preview of this photo slideshow overlay looks like to get you started: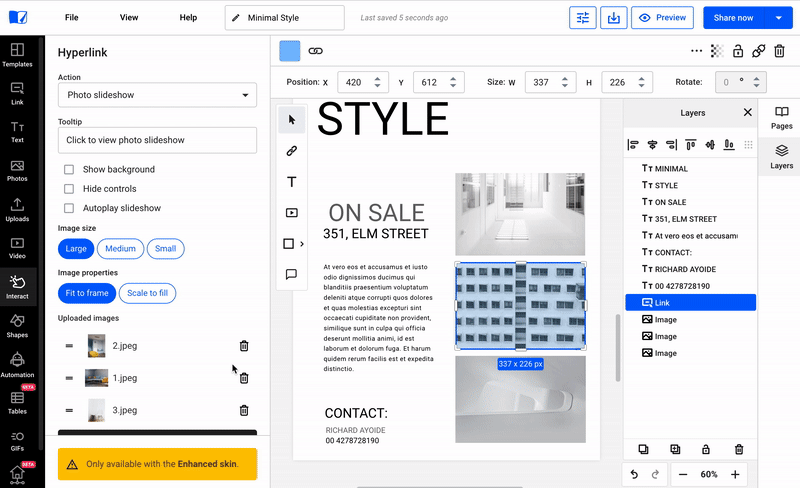 We've taken a step forward with this photo slideshow interaction and have automated the entire process to save you time in designing publications. Check it out!
For any other questions, please contact our support team via live chat. They're more than happy to help you.