This is how you can add audio and videos to your catalog.
Video and audio are two awesome ways to make your catalog more interactive and more attractive. It's also a great way to keep readers engaged with your content for a longer time.
Did you know our tool allows you to add audio and videos to your flipbook? Keep reading to find out how.
How to add music and audio files to catalogs
To add audio to your flipbook, open the flipbook in the Design Studio, then click on the Video tab and select Audio.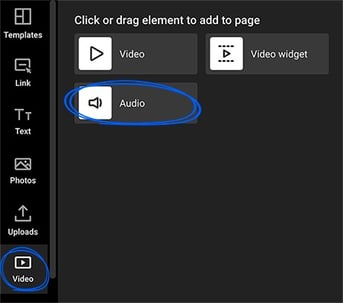 An Upload MP3 button will appear at the top of the Design tool, which, when clicked, opens an overlay where you can search and select the audio file you want to upload.

Feel free to place your audio file wherever you need it in your flipbook. You also have the option to listen to its preview to make sure it's the file you want to add to your document. Just click on the audio button when reading the flipbook to play, pause it, or flip the page to stop it.
But that's not all you can do with this audio element. You can choose where to start and where to stop by playing with the Trim audio checkbox.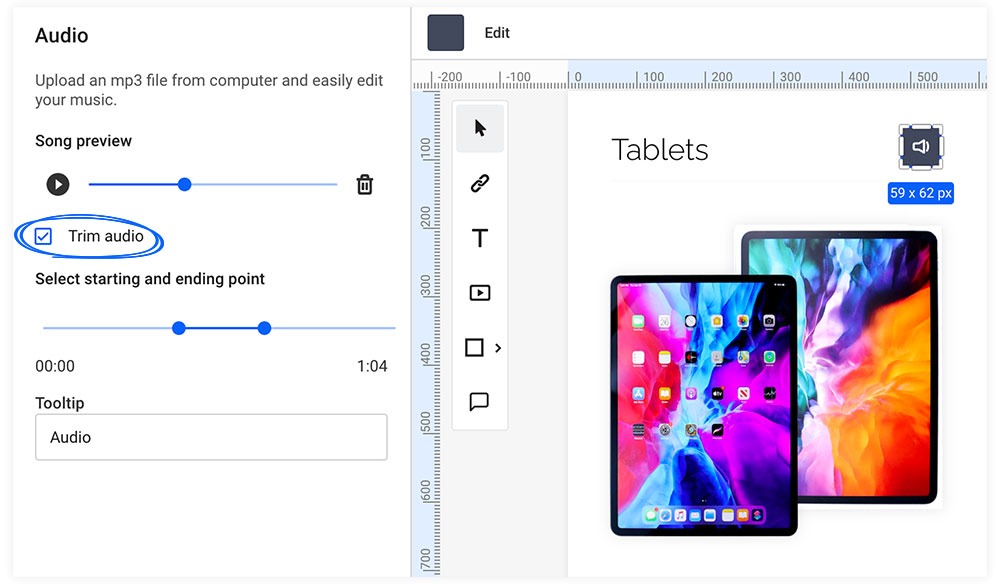 This feature can be very useful in creating interactive audiobooks for children. It is also great for adding music, an interview in audio format, a podcast, the audio version of a book, or word pronunciation examples.
Important: An audio file must not exceed 20 MB.
How to insert videos in catalogs
Videos are great for boosting engagement and click rates in your online magazines, so we encourage you to use them.
For videos, you have 2 options.
In the Video tab, you can choose the Video or the Video widget option.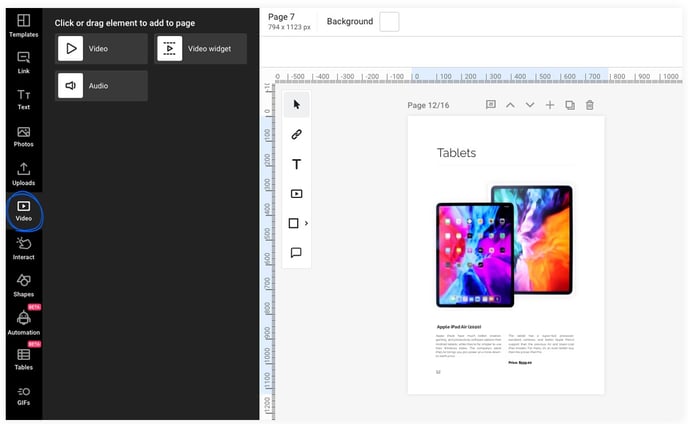 The Video button adds a play button on your page to which you can link a YouTube, YouTube Shorts, Vimeo, or self-hosted video.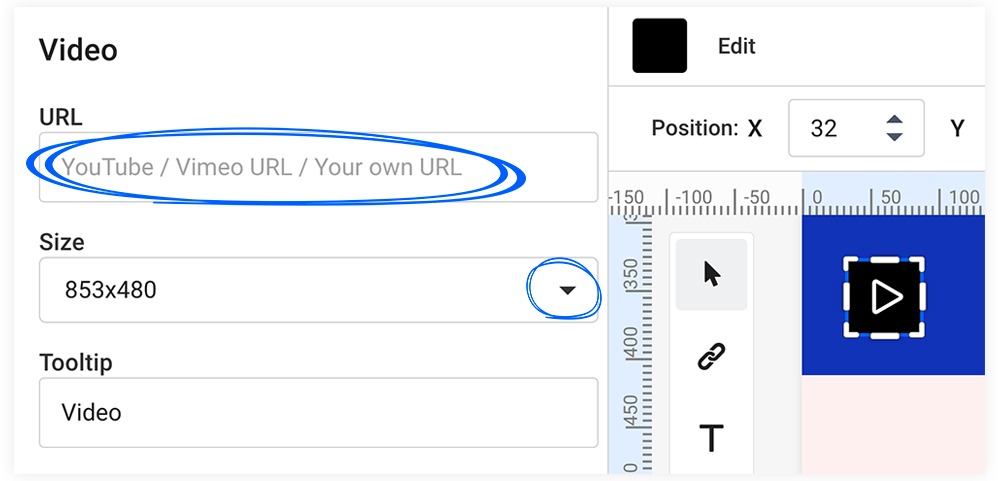 When readers click on this button, an overlay displaying the video will open so they will view it without leaving the page. You can even select the size of the overlay.
The Video widget button adds a video player on your page, allowing your readers to watch the YouTube, YouTube Shorts, Vimeo, or your self-hosted video play on the flipbook page they are currently reading.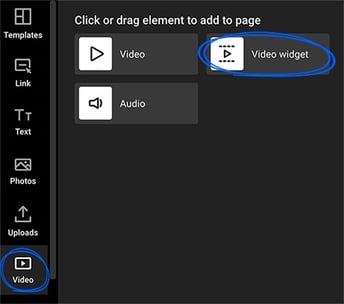 Just click on the video widget you've just added and paste the video URL.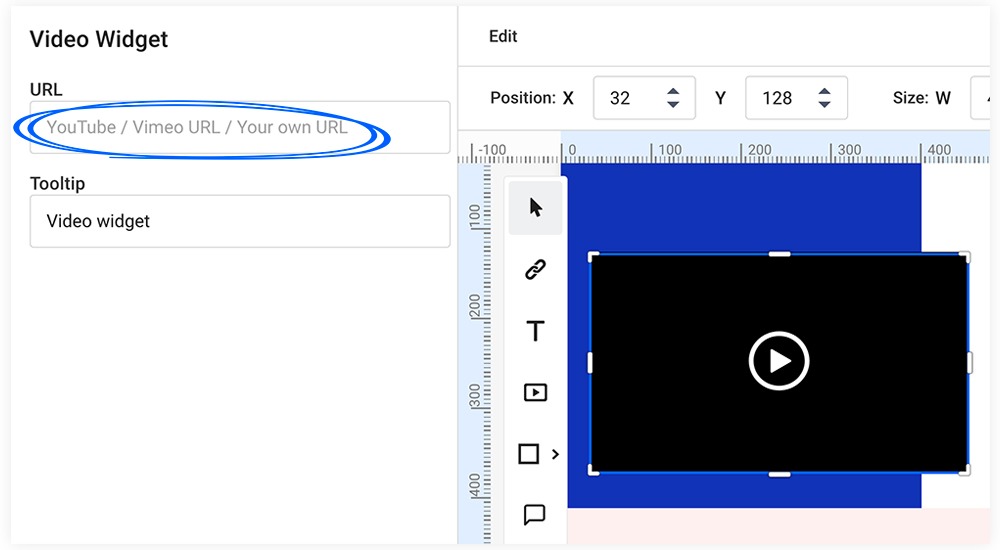 Please see this article for more information about the Video widget.
Important: Keep in mind that the unlisted videos from Vimeo cannot be inserted into your flipbooks. Also, it's good to know that not all browsers support Vimeo's autoplay.
Another way to add interactivity to your publications is by uploading videos directly in the Design Studio.
Note: Autoplay videos must be played in mute due to browser limitations.
Don't hesitate to contact us by live chat if you have any questions.