Learn how to add videos and interactions in Flipsnack's Design Studio.
Interactivity in digital documents is important as it offers the readers direct engagement opportunities. When it comes to interactivity, Flipsnack offers a wide selection of interactive elements you can use in your publications.
Digital magazines with product tags, travel brochures with captions, and flyers with embedded maps; are just a few examples of publications that you can create in Flipsnack. You can check out this beautiful interactive publication to get an idea about what these interactions can do for you.
How to add videos and interactions
Let's see together how you can add videos and interactions to your publications:
While in the Design Studio, click on the Video button to access the audio and the video elements.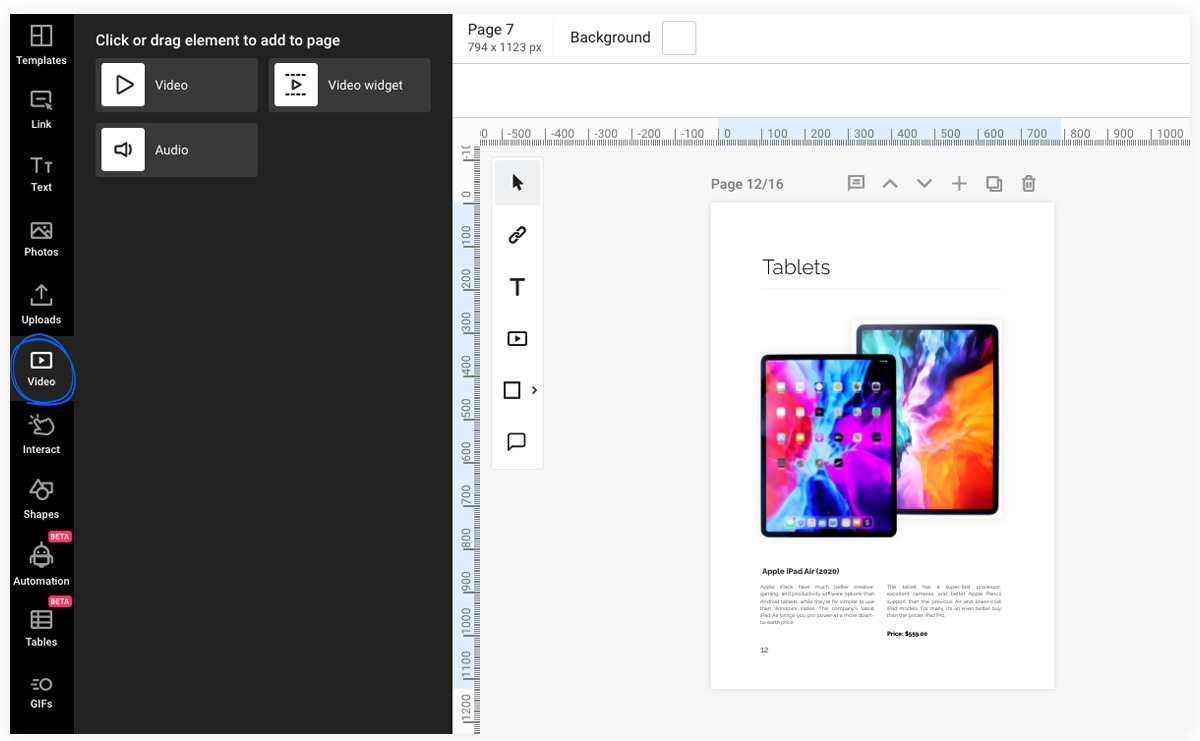 Here's how each of these works:
Audio button - you can upload an MP3 file and edit the tooltip.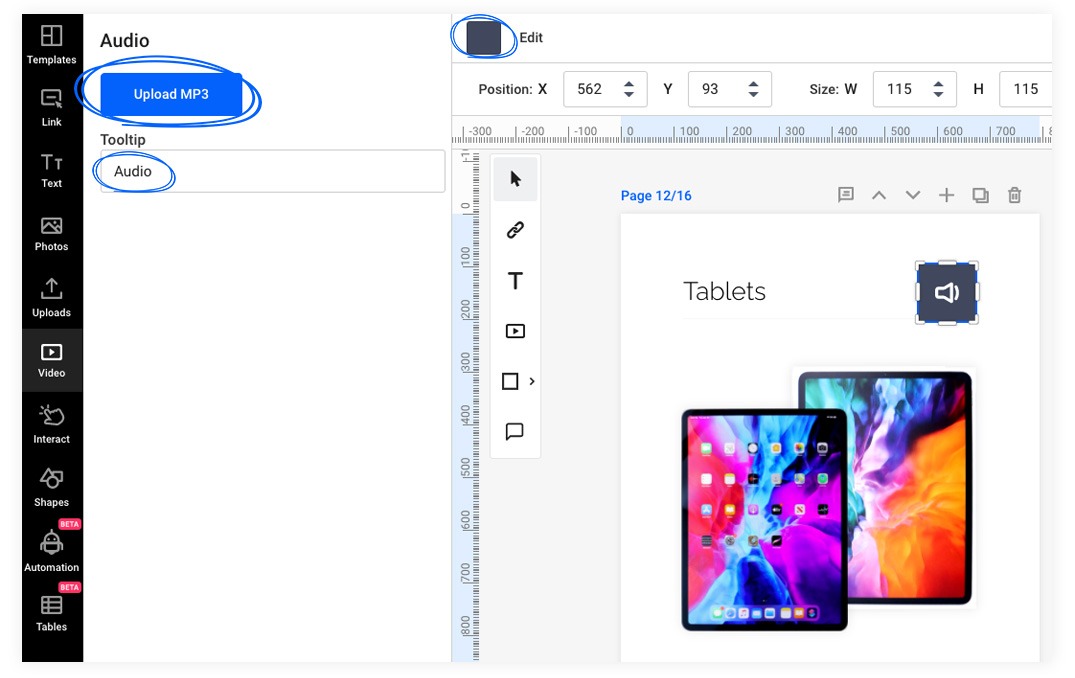 Moreover, choose where to start from and where to stop by playing with the Trim audio checkbox.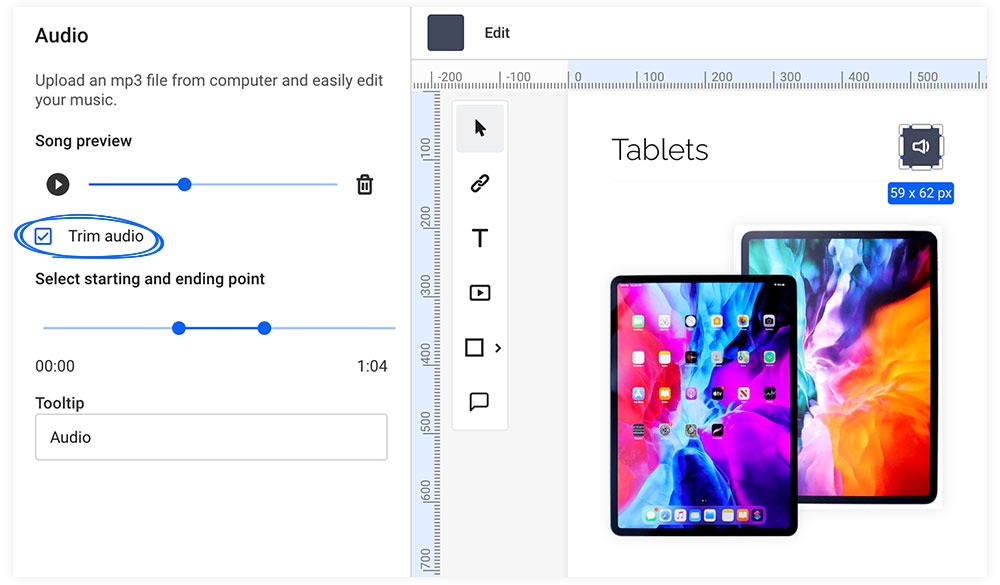 Video button - you can add the URL, edit the size, and modify the tooltip.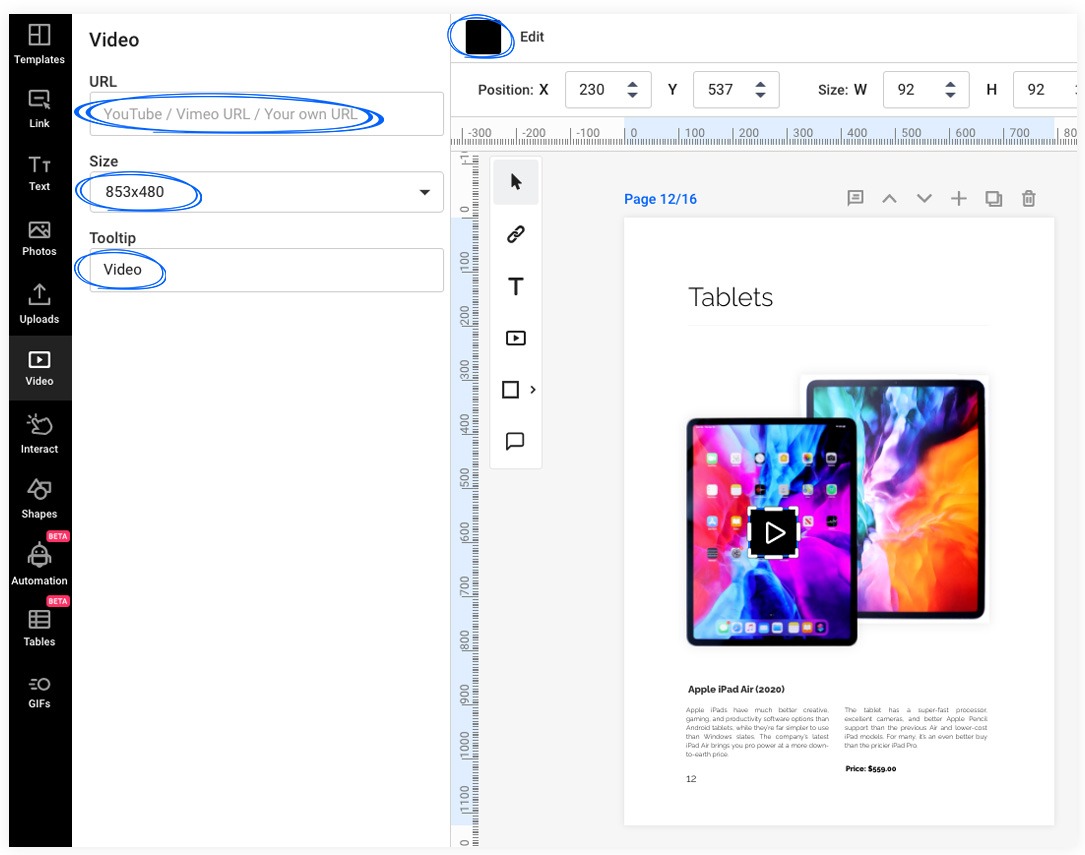 Video widget - Similar to the video button, but this one plays directly on-page.
We also have a lot of other different interactive elements, and they can be accessed from the Interact button.
Slideshow - You can add up to 10 images, choose the desired order, and set the loop duration for the pictures.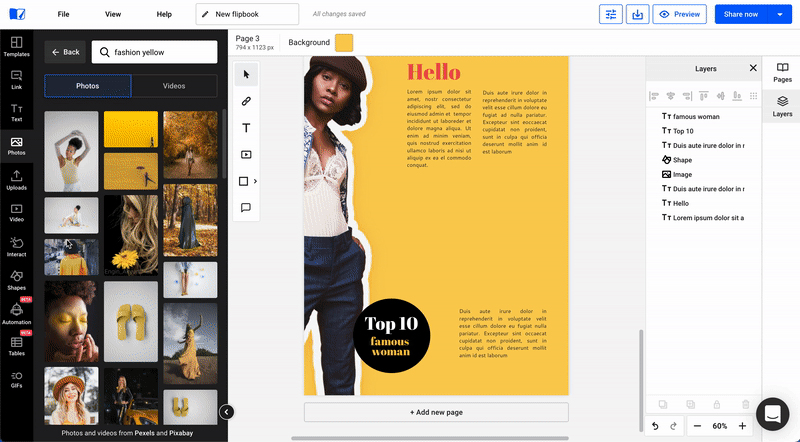 Caption - You can add the URL, text, and modify the font and the font's size.
Tag - you can add the text and the URL, and it has a pulsing effect when on page.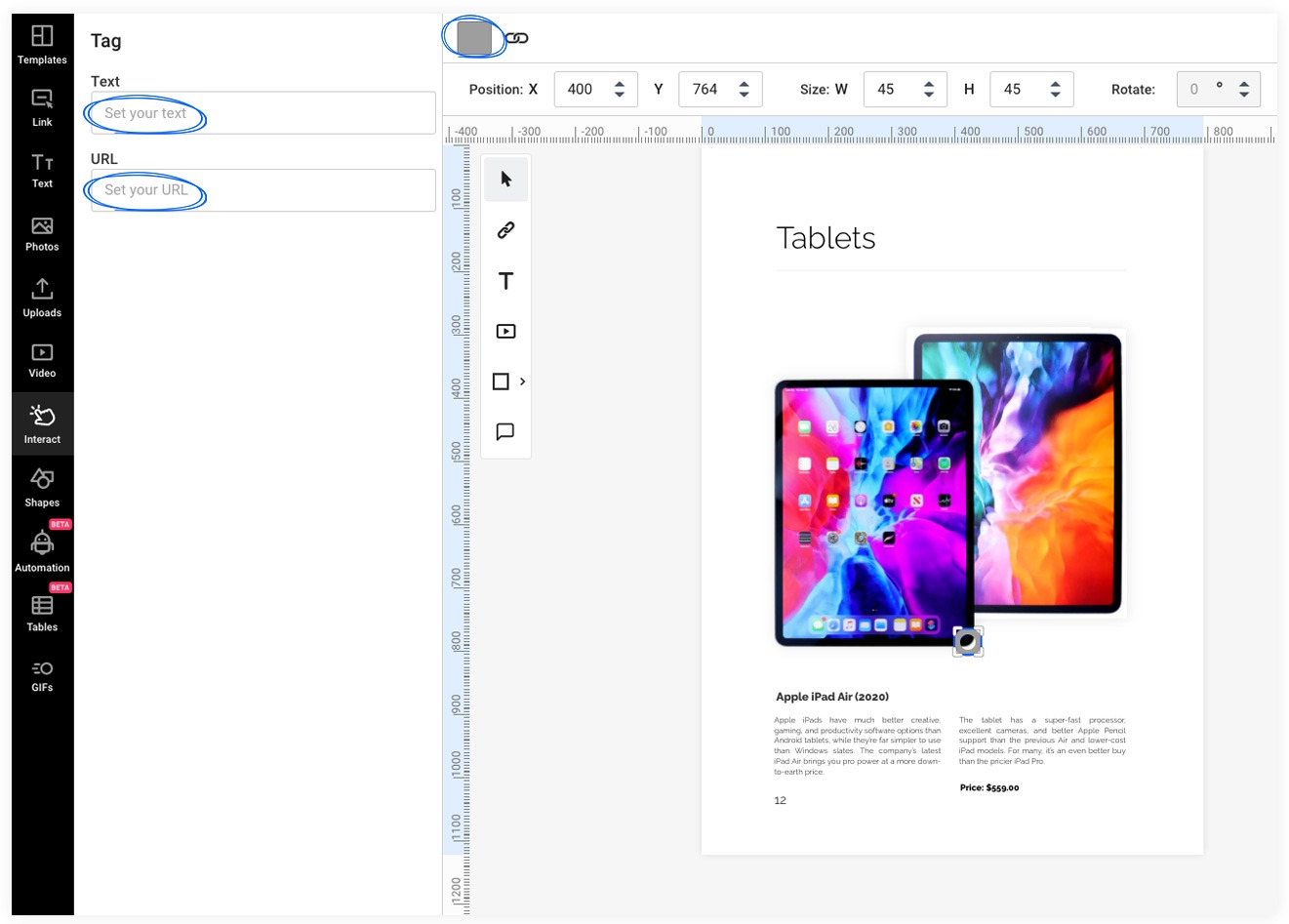 Product tag - you can add the title, description, price, URL, button label, and add up to 3 pictures of the product.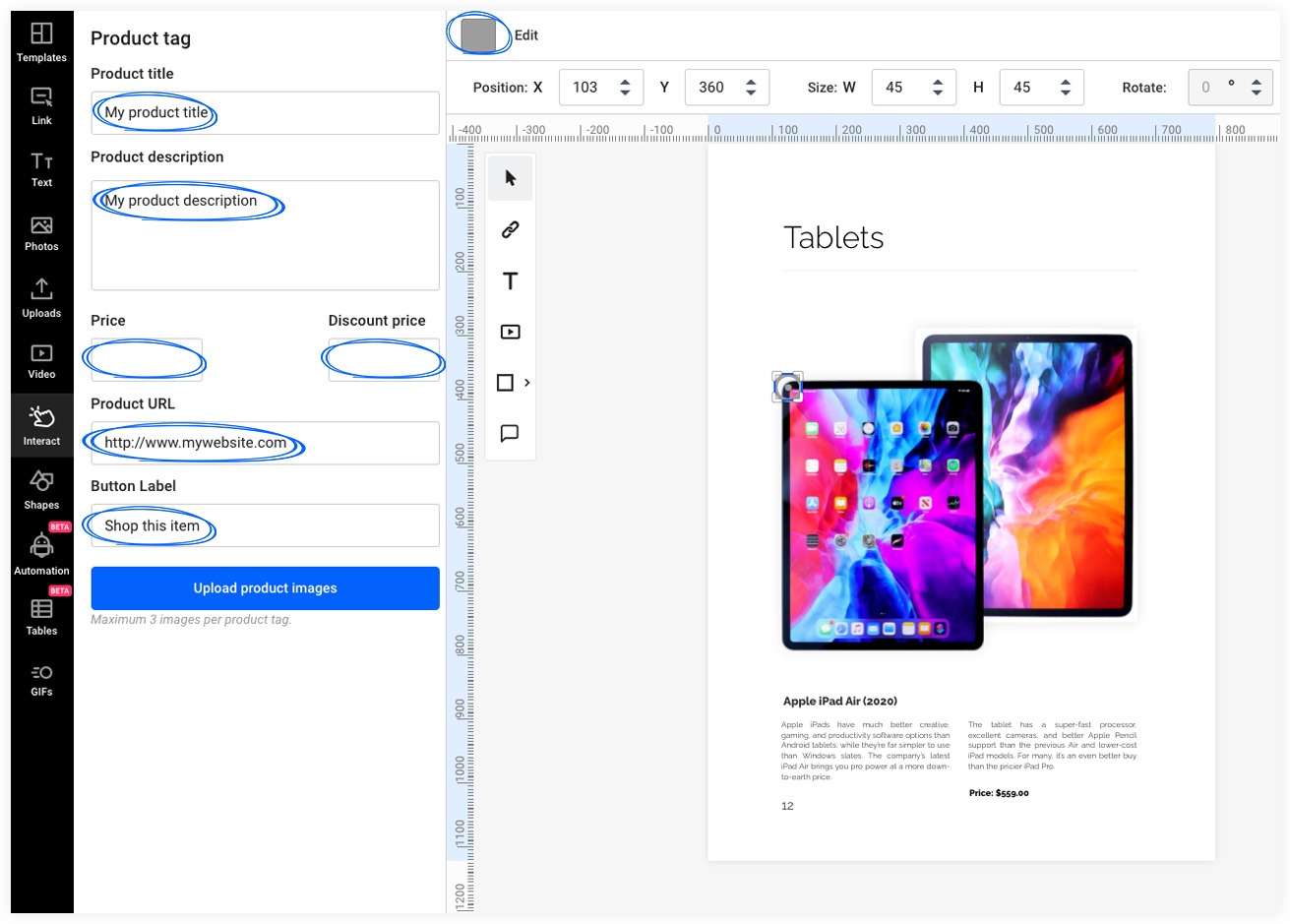 Embed - you can embed different elements directly on the page: maps, videos, and much more.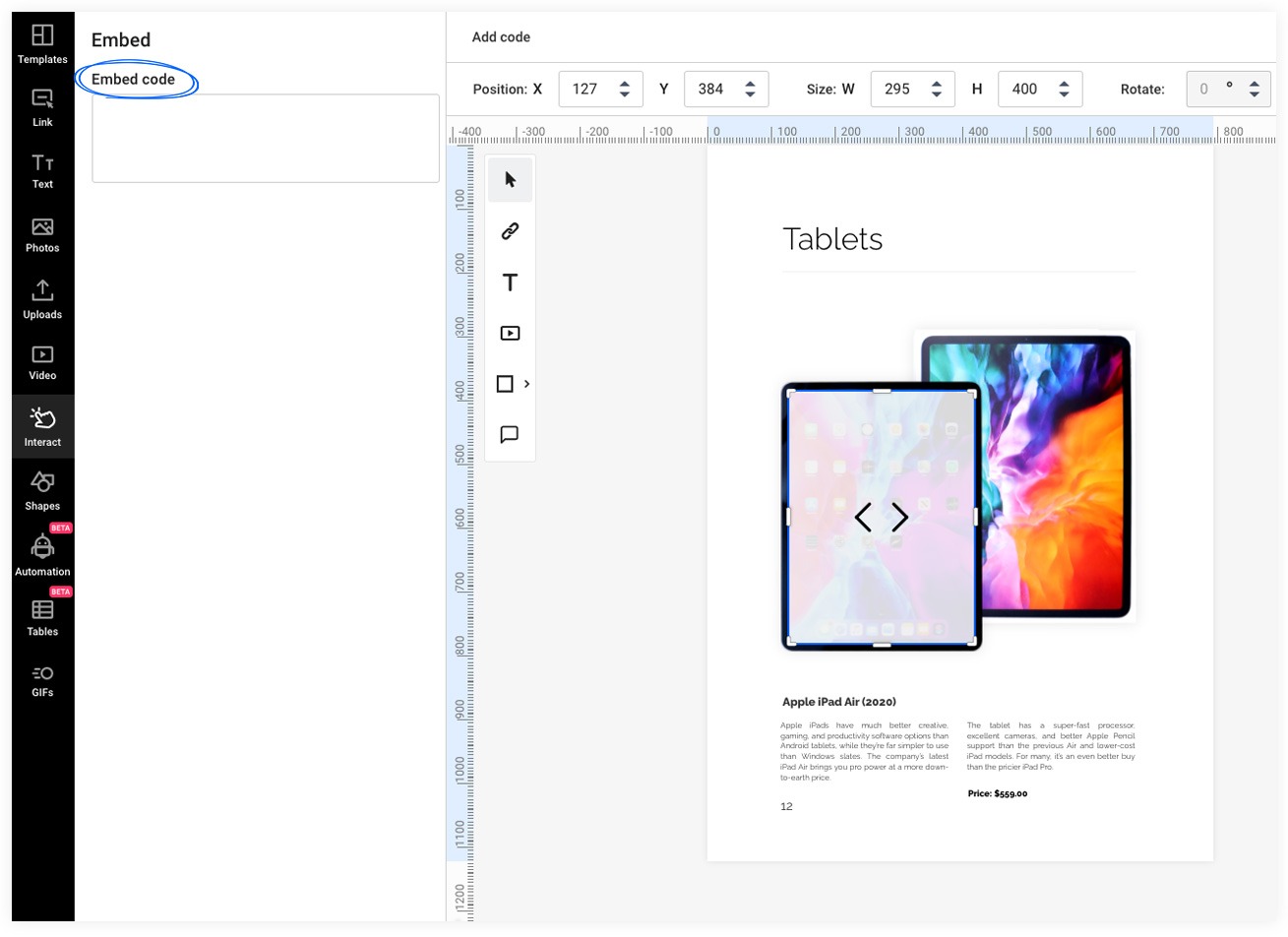 Shopping area - You can add a mask over any area of your flipbook. This correlates to our Shopping list feature, so be sure to check that out.
Shopping button - Instead of an entire area, add a simple CTA shopping button for users to click on. Again, this is a part of our Shopping list feature.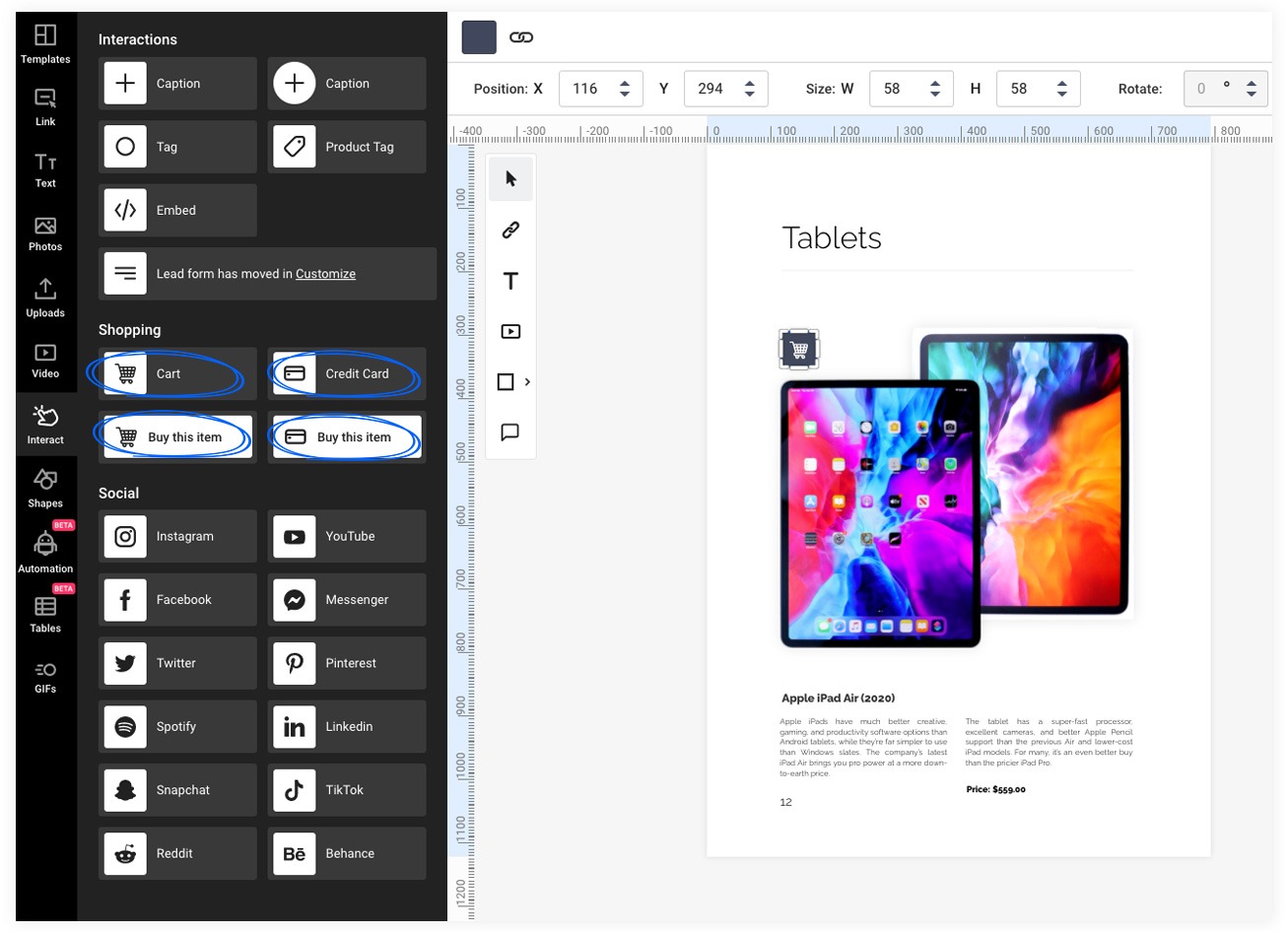 Social media buttons - You can edit exactly the same properties as for the shopping elements, but these are used for sharing your contact information.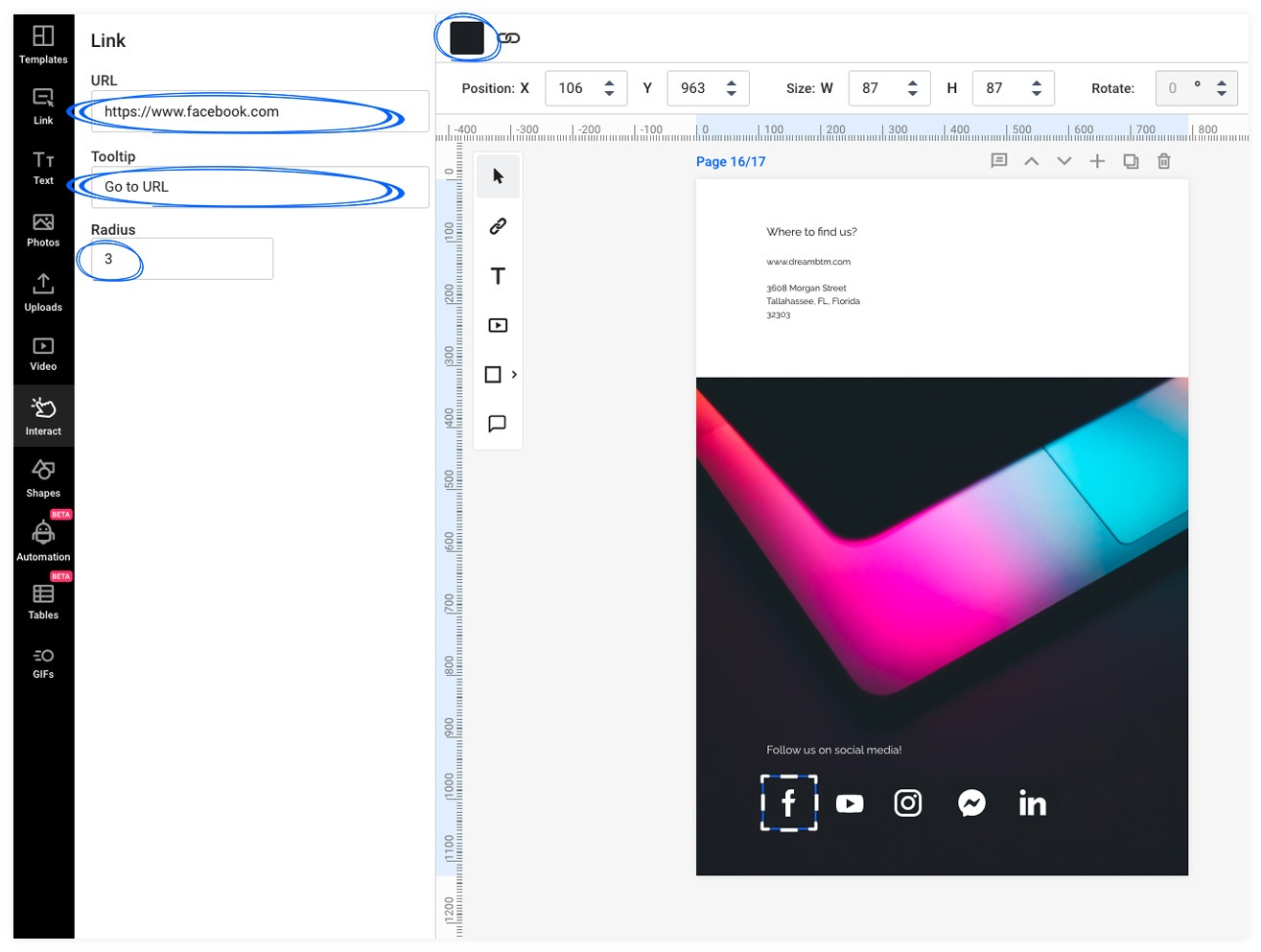 These are the video and interactive elements you can use in your publications. As you can see, each of them serves a well-defined purpose. Use the audio button for class presentations or the video one in a travel brochure. Keep your readers engaged with a well-placed caption, or offer direct purchase possibilities with a product tag. Showcase images to offer more information to your readers with the help of the slideshow feature. The options are limitless.
If you have any questions or feedback for us, don't hesitate to contact us by chat!