Learn how to embed a flipbook on a WordPress blog.
In order to embed a flipbook from your Flipsnack library on your WordPress website, you need to follow these steps:
1. Log in to your Flipsnack account and go to My Flipbooks. Select the flipbook you want to embed and click the three vertical dots out to the right.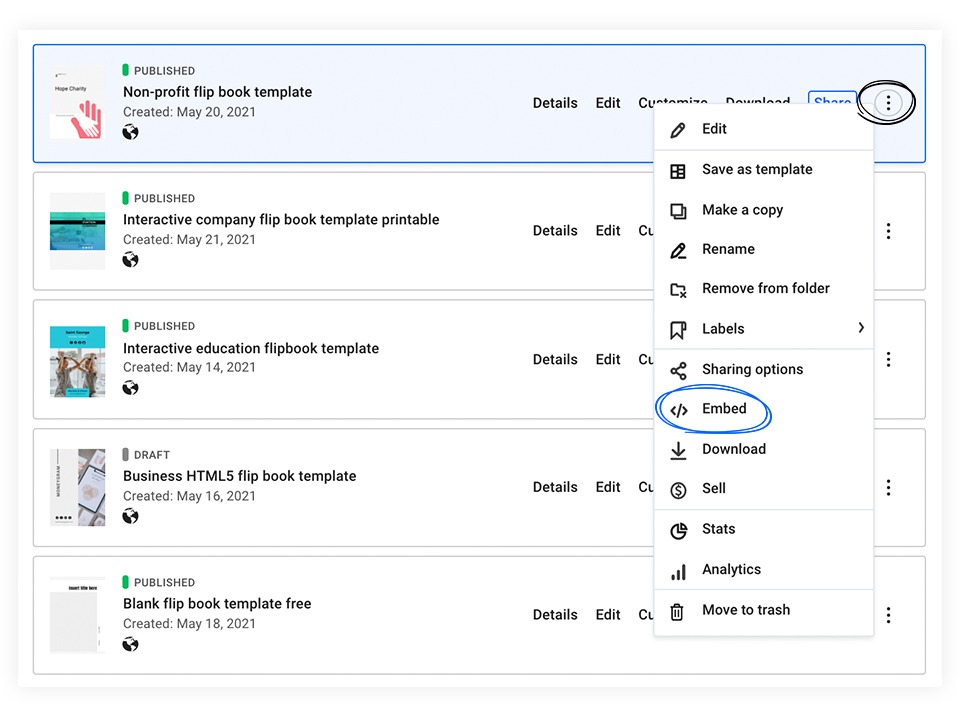 2. From the newly opened tab, click the blue Copy button.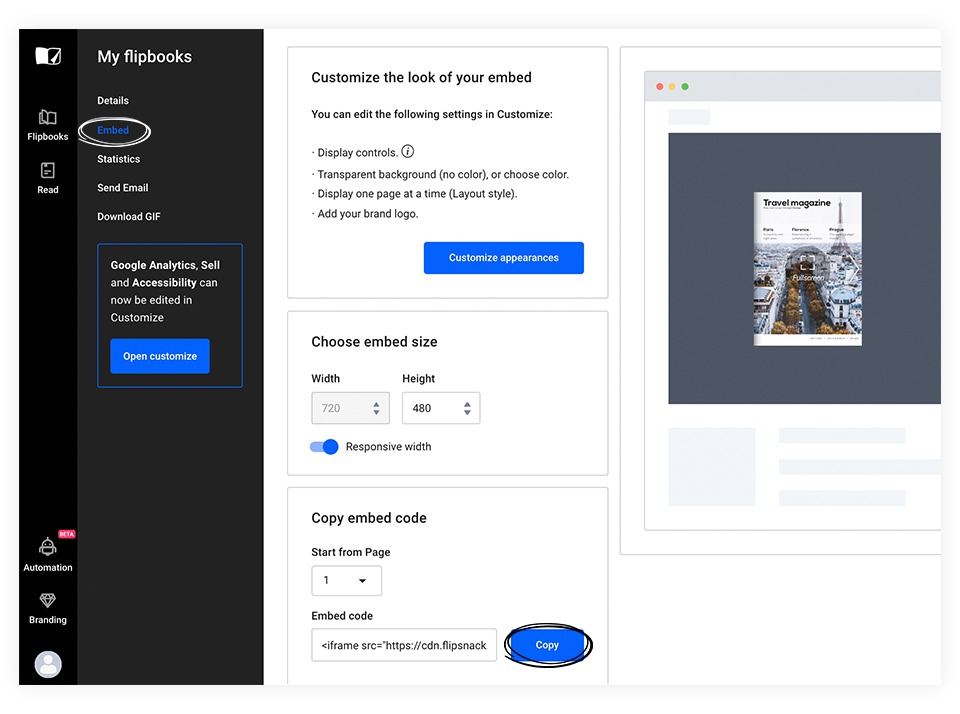 3. From your WordPress Dashboard, click Posts.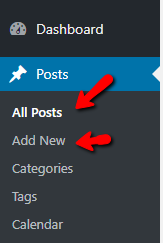 4. Click Add New or the name of an existing post that you want to edit.
5. Click on the Add block button.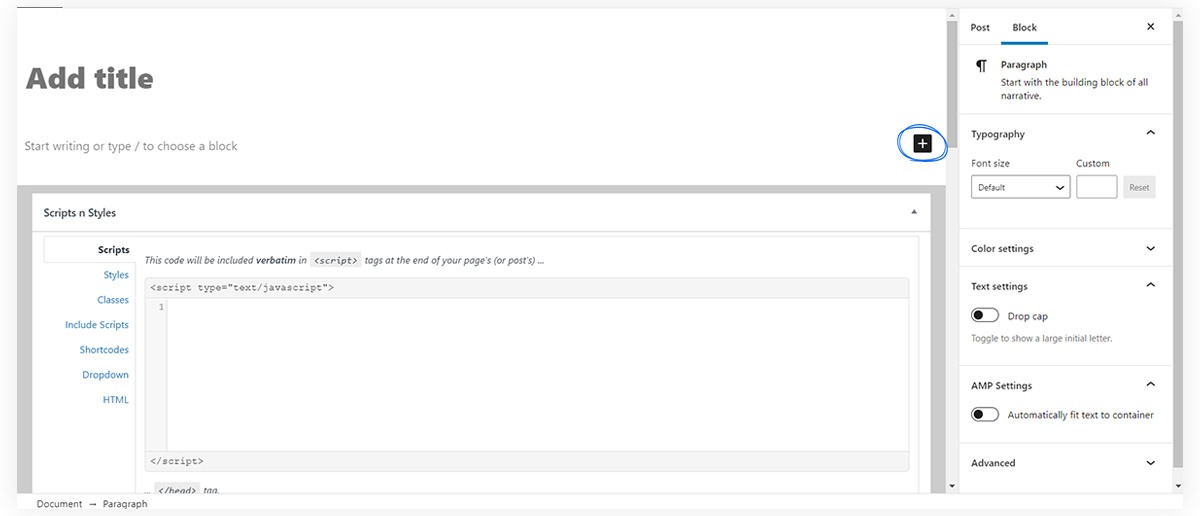 6. In the search field, search HTML and then click on Custom HTML.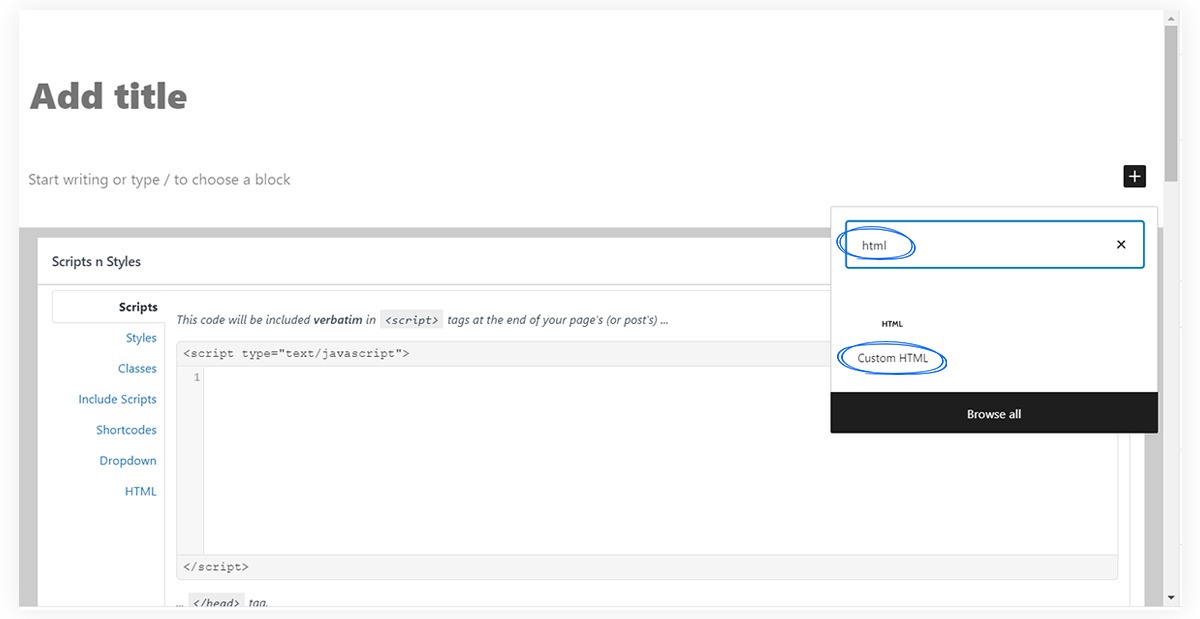 7. Paste the embedded code in the Write HTML field.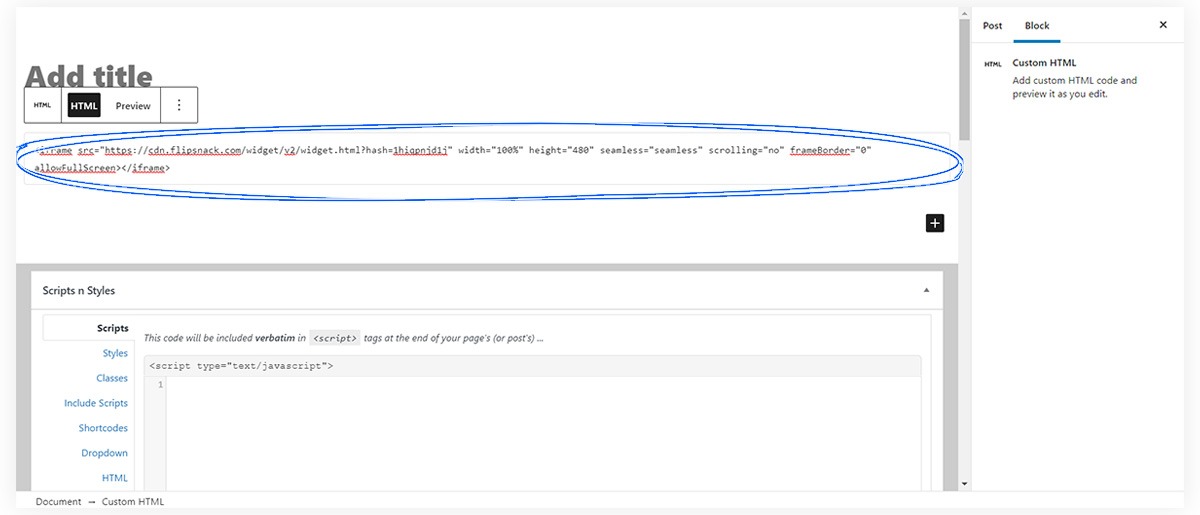 8. When you're done, click Preview, Save Draft, or Publish. Preview allows you to preview the document in a new tab. You can choose between desktop, mobile, or tablet mode.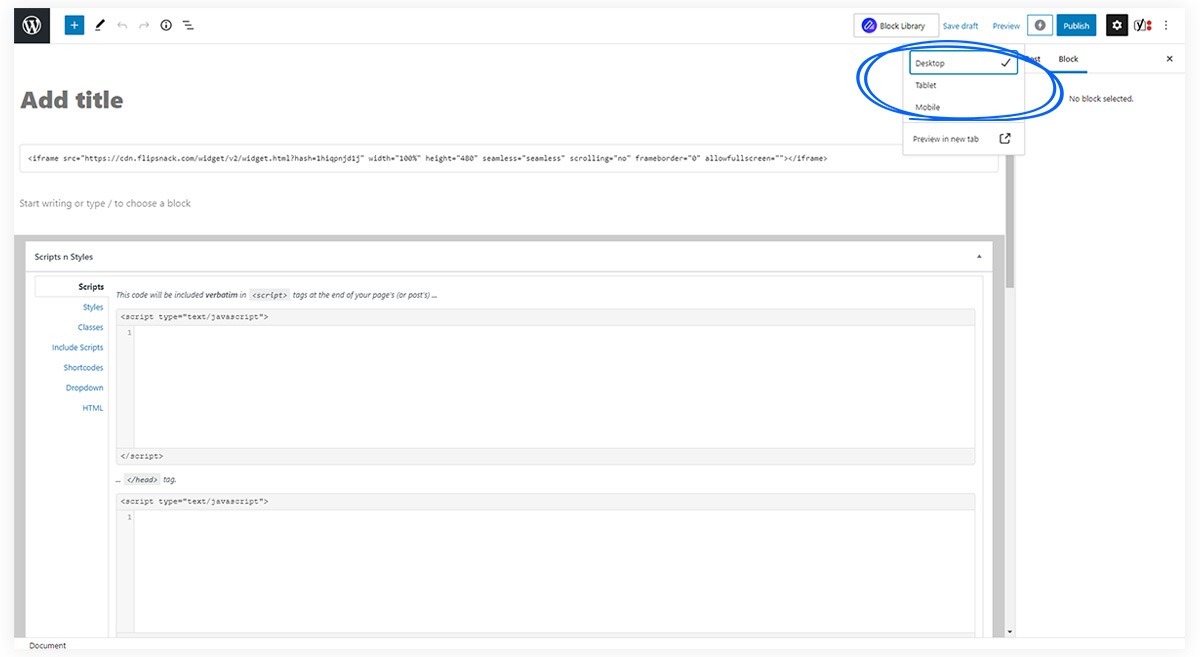 9. Or click on Preview from the HTML block to directly preview the flipbook on-page.

That is all!
By the way, you can embed your flipbook with a transparent background on your WordPress blog, or you can even customize it with your brand's colors.
See how your new embedded catalog looks like on your WordPress blog.