Learn about the direct links and where can you share them.
Once you publish your flipbook, you will get a direct link to it. You can share this link with whomever you want. It will open a page that is hosted on Flipsnack.
To get the direct link, go to My Flipbooks, hover your mouse over your flipbook, and click on the Share button.

A pop-in window with the direct link and other sharing options will open. Click on it and copy the link directly to your clipboard.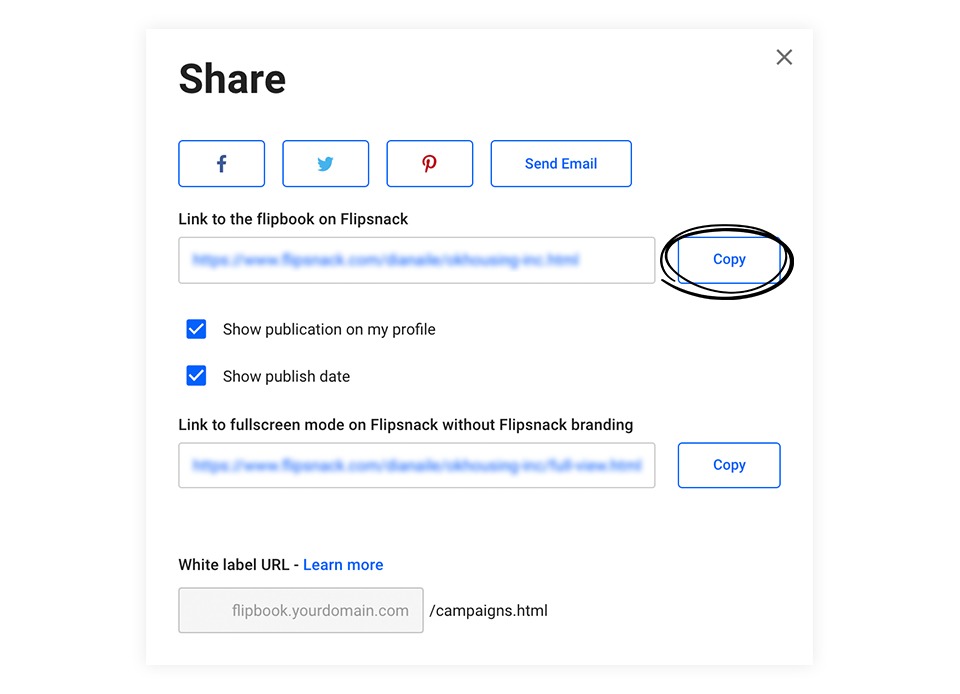 You can also share a published flipbook's link from a current page. Open the flipbook in the player, and go to the page you want your readers first to see. Now head over to the sharing icon, check the box "From current page", and click on the "Copy flipbook link".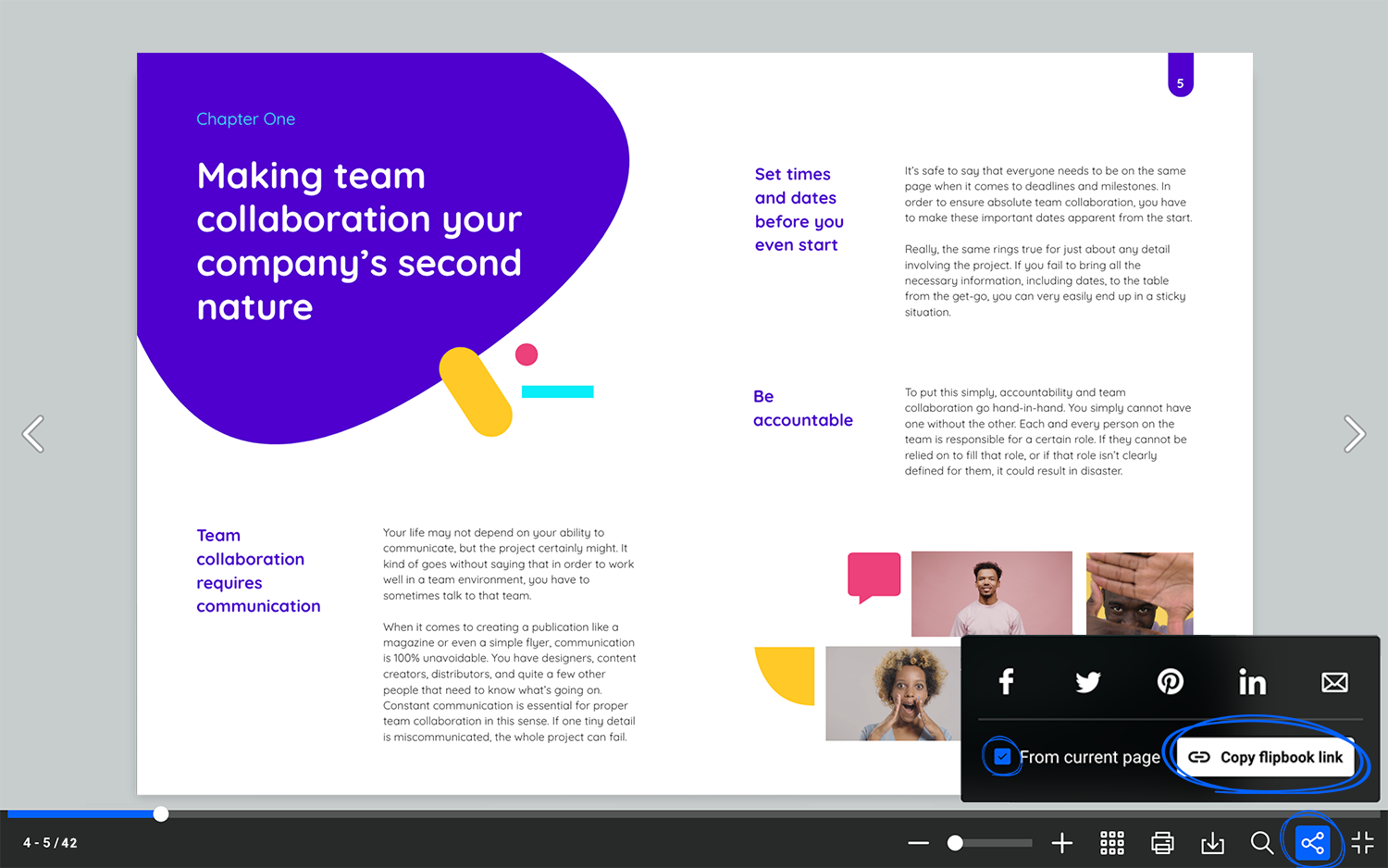 Now all you have to do is paste it anywhere you want. Easy, right?
Since you're here, make sure to also read about sharing the full view link of your flipbook. It might be helpful for you in the future.