Learn how you can get a URL that shares your flipbooks in full view mode.
The full-screen reader URL is great for sharing your content with no distractions. When clicked, it opens the flipbook in the browser, but without our logo, header, footer, or anything else.
Here's an example: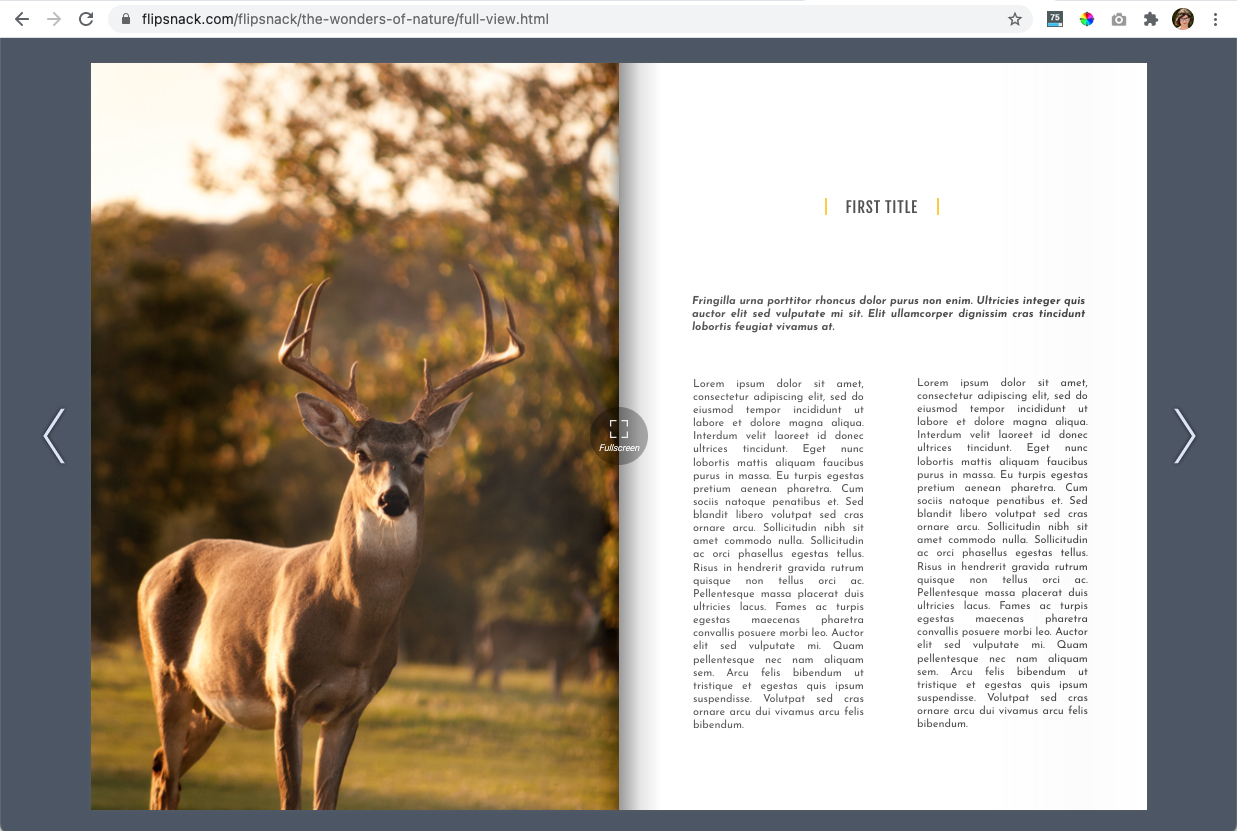 This type of sharing is available for all our premium plans beginning with our Starter plan.
How to share the full-view URL
You have to go to My Flipbooks, select the desired publication and click on the Share option.

In the pop-up which appears, the Link to fullscreen mode on Flipsnack without Flipsnack branding will show up. Make sure to click Copy.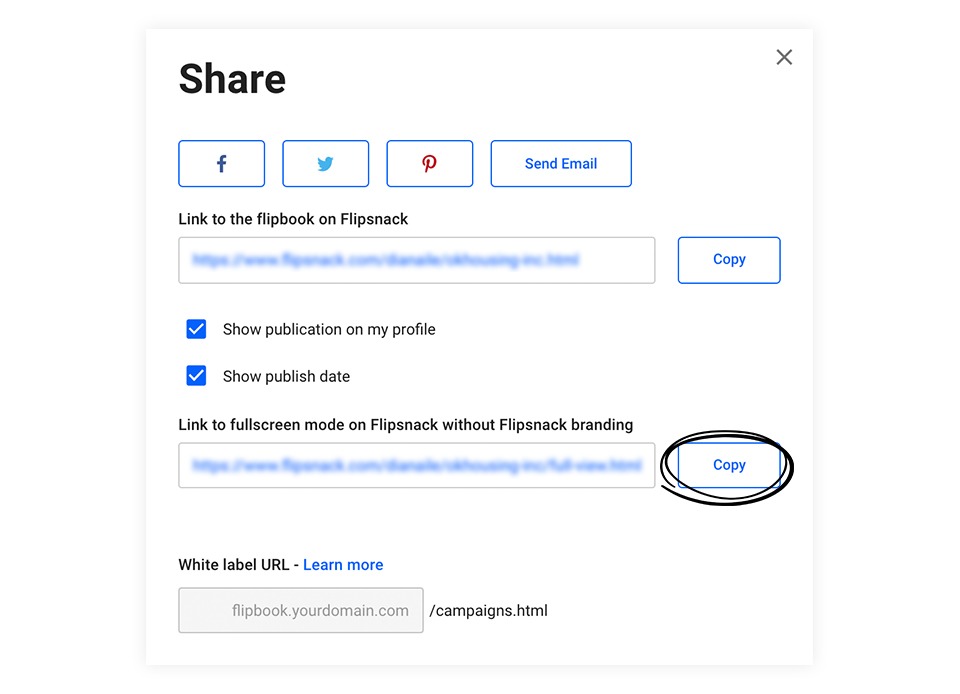 Just paste it wherever you want. Easy, right?
Let us know what you think about it on our live chat!