Save time using the Flipsnack Extension to import Adobe InDesign PDF files directly into your Flipsnack account.
This extension was created especially to help Adobe InDesign CC and Flipsnack users save time and export their publications to Flipsnack with fewer clicks.
The extension is free, but in order to install it you need to have an Adobe account and a Flipsnack account.
How to install the Flipsnack extension
There are two ways of installing the Flipsnack extension for Adobe InDesign.
Method 1: Direct install from the Adobe website
The first one is by installing the extension directly from the Flipsnack plug-in page on the Adobe website.
Click on the Free button to acquire the Flipsnack plug-in.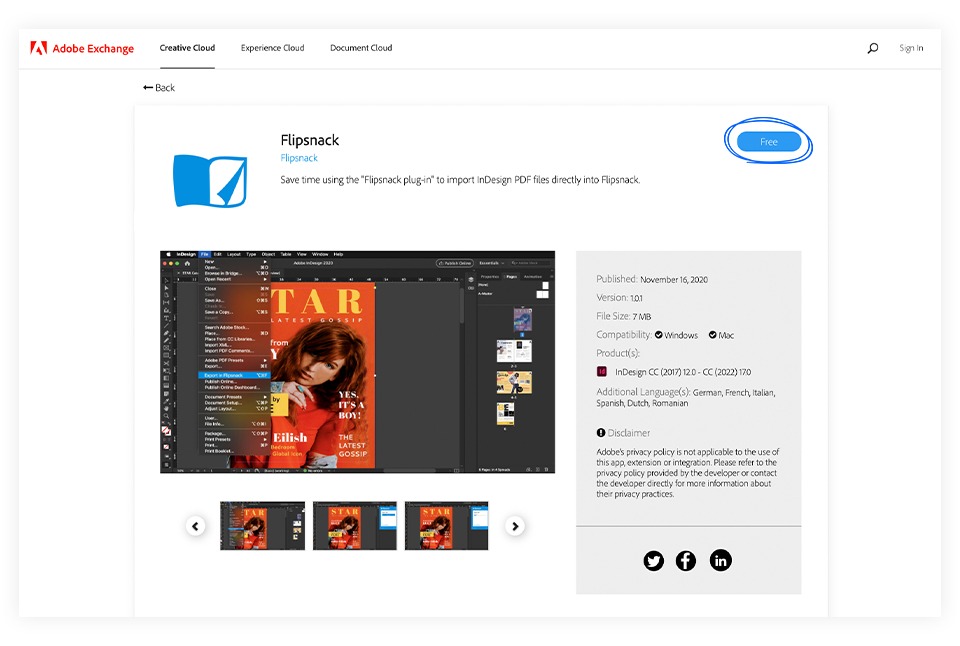 From the same page, you can then manage the Flipsnack plug-in by clicking on My exchange.

To finish the installation you need to go to Marketplace in the Creative Cloud desktop app, where you can see and manage all your plug-ins.
Select the Flipsnack plug-in, click on Install, select OK and you're done.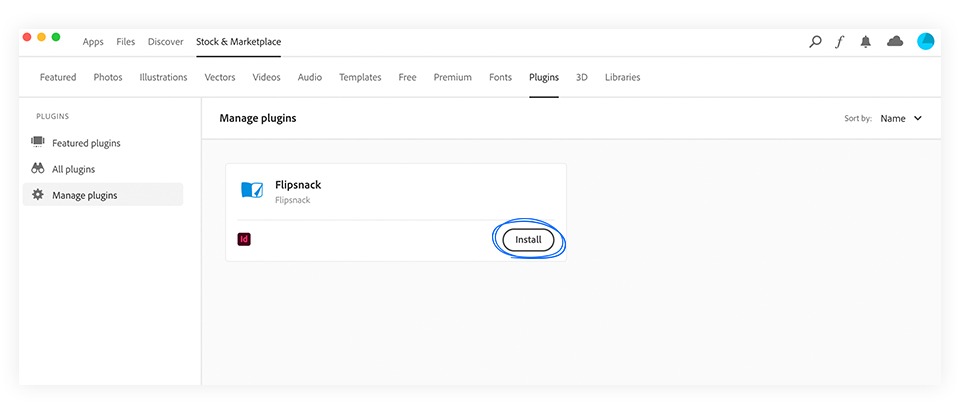 You can also search for the Flipsnack plug-in manually in Extensions.
Method 2: Download the Flipsnack extension and use ZXPInstaller
The second method is to download the Adobe InDesign Flipsnack Extension. and install the ZXPInstaller. You can choose either the OS X version or the Windows version, depending on your operating system.
Once installed, open the Adobe ZXPInstaller program, then drag and drop the flipsnack-indesign-1.0.0 file into it.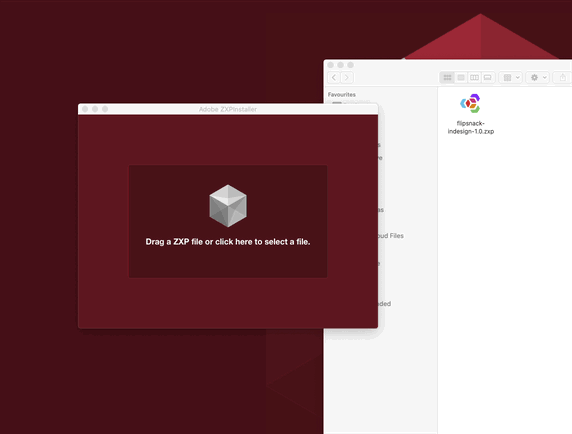 After that, open Adobe InDesign, click on Extensions -> Export PDF to Flipsnack.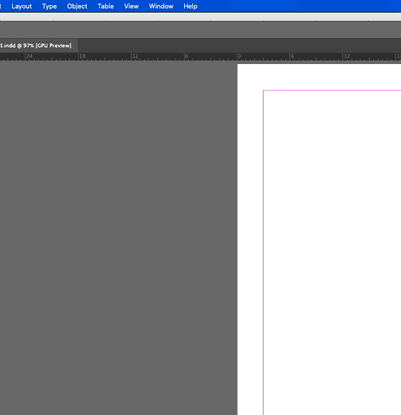 How to use the Flipsnack extension
Once you open the extension a popup menu will appear. If you have a Flipsnack account you can log in directly. If you don't have a Flipsnack account you can create one right now.
The connection to your Flipsnack account is done automatically.
In case you need help or more information about the extension click on the Help button.
Now that you're logged in, choose the document you want to export in Flipsnack, but first, make sure you've saved it.
Select the workspace you want your PDF file to be exported to and click on Export now.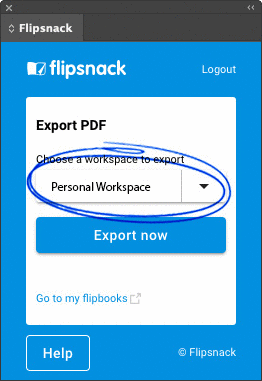 Then go to My flipbooks in Flipsnack and here you will find the imported PDF file.
If you have hyperlinks or any kind of interactions in your Adobe Indesign file, first you have to export the file as PDF on your computer and make sure you check the functionality of the hyperlink in PDF export settings.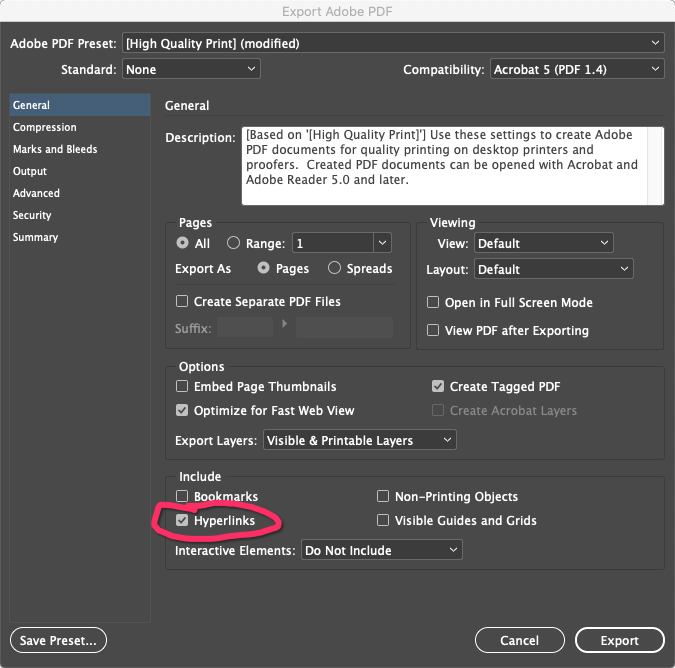 After that, you can go to Flipsnack extension and hit export to Flipsnack. Now your interactions will also be available in Flipsnack. You can now publish it, share it, embed it directly on your website, and more.
In the future, we will make it possible for you to import editable files from Adobe InDesign into Flipsnack. Stay tuned!
Here is a short video about using the InDesign Flipsnack Extension: