Upload GIF files. Add GIFs in your catalogs
GIFs are a lot of fun, but they also serve another purpose. Because they are animated, they can communicate a lot more than a static image, and sometimes a GIF works even better than a video. They play automatically on the page, and the constant animation creates a mood.
GIFs are extremely versatile, and they can bring added value to your marketing materials.
So why not bring GIFs into your catalogs? Here's how: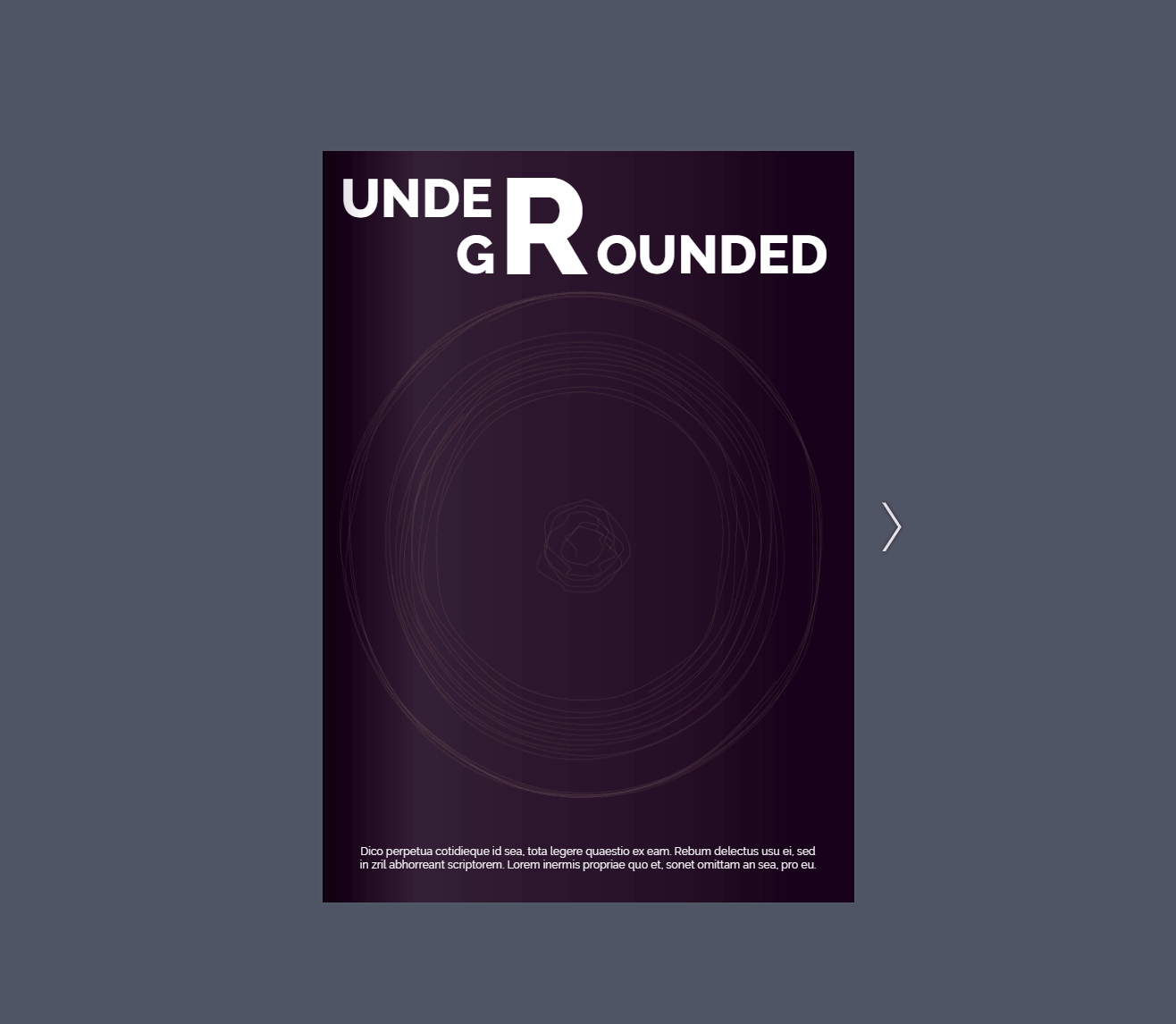 Tips: Designing for GIFs
You don't want GIFs to be an afterthought in your catalog or flipbook. If you have a PDF that you want to turn into a digital catalog, you should know already what GIF you want to use and where you want to place it. We recommend planning ahead and saving a placement in your PDF design, especially for the GIF, by adding a placeholder shape or a static image.
If you are designing your catalog in Flipsnack, you have more flexibility. You can keep re-arranging page elements and move the GIF around on the page in our online Design Studio until you are happy with the overall layout.
You have to remember that with GIFs, a little goes a long way. We recommend using just 1 GIF/ layout. If you add more, the animation can become overbearing and extremely annoying.
If there's subtle movement in your GIF, it will not distract readers from the text. If you have strong movement in your GIF, consider integrating it in your design in a way that is not distracting for the reader.
How to upload GIFs in Flipsnack
You may have uploaded a PDF to create your digital catalog, or maybe you designed it in Flipsnack. Either way, you have to find the Design Studio because that's where the magic happens. Adding a GIF is just as easy as adding an image, and it works exactly the same way.
To add a GIF, JPG, and PNG image, click on the Uploads tab on the left side of the editor, then click Upload your media and double click on the GIF you want to add to your library.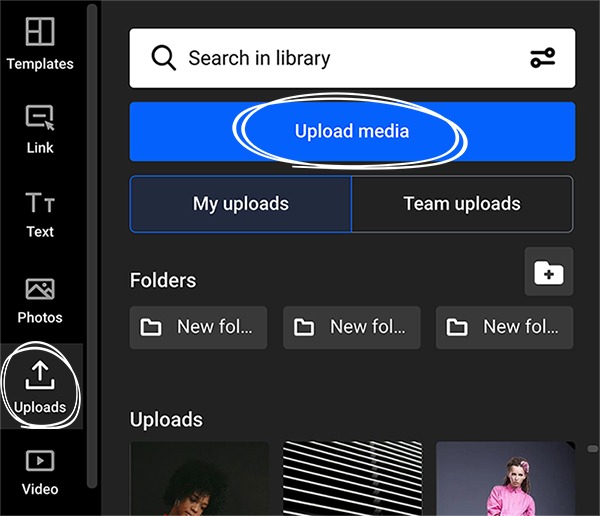 Once the GIF is in your library, just drag and drop it on the page. It's literally that easy!
GIPHY integration
We also have a GIPHY integration.
GIPHY is an online database and search engine through which users can find those short looping videos we all love. Basically, if you're trying to look for a GIF, you guessed it, GIPHY is the place to be.
Besides having the option to upload your own GIFs, you can also choose one from GIPHY's immense library.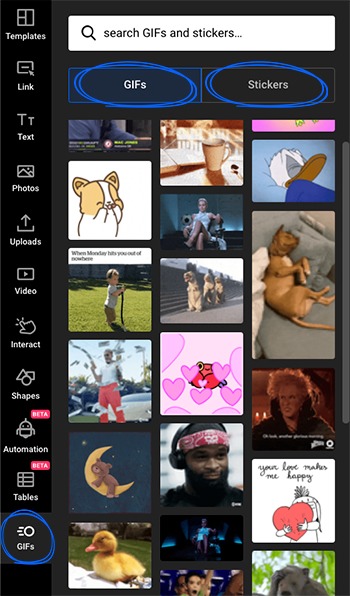 Just go over to the GIFs section in your Design Studio and they'll be there waiting for you. You only have to figure out your message and then simply use the search bar above to look for the right GIF or sticker.