Tips on how to sell your products with Flipsnack
Use Flipsnack to boost sales and make a catalog to reach and convert a wider audience. Our flipbooks are compatible with all devices, so your message has the potential to reach more people online.
The editorial design of the catalog will help you frame your marketing message in a more persuasive and interesting way.
It's vital to have links to your online shop inside the catalog. After the upload, you should go to our Design Studio and add Buy buttons for all products advertised in your catalog, or add a hyperlinked area over products.
Shopping buttons can be easily added by going to Interact -> Shopping and choosing the Shopping area or Shopping button. Or you can go simply down below to Other.
In the presented case below, we have added a "Buy this item" button.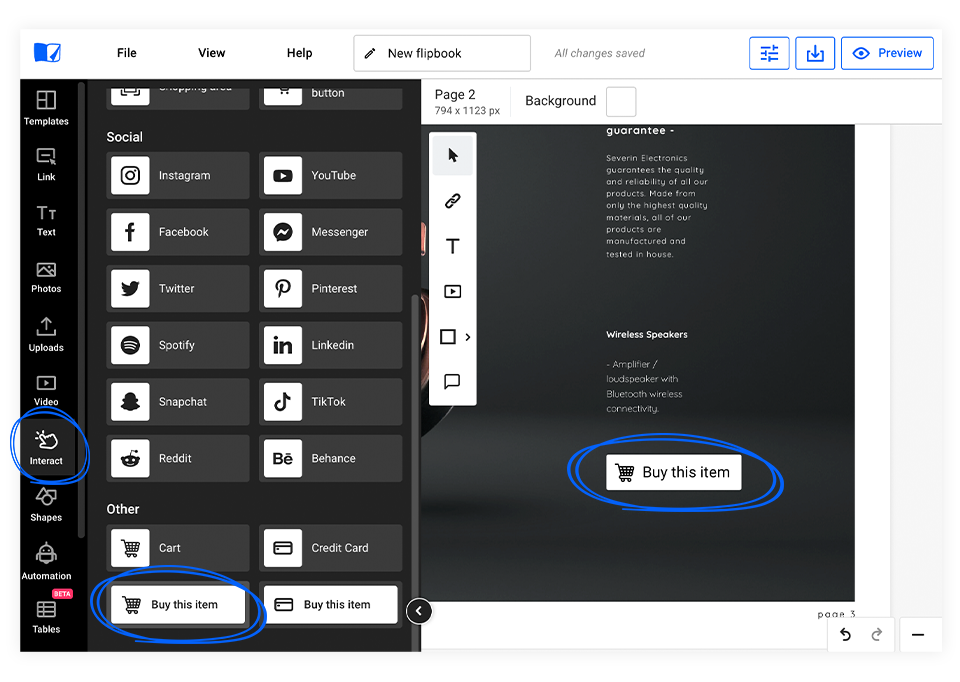 Personalize your buttons by changing the background, opacity, and the roundness of the corners, adding your URL, and changing the tooltip.
After you are done adding links, please check if they are all functional.
As a further step, we recommend sharing your catalogs on social media, to attract more views.
For more tips, please read How to increase sales with a product catalog.