Learn how to set a password to lock access for your digital magazines.
If you're looking for ways to keep your documents or flipbooks private, you should know that you have various privacy settings for catalogs. You have full control over privacy settings, so if you want to keep them safe and restrict access, you can easily do that with Flipsnack. One of the most popular ways to lock access to flipbooks is by using passwords.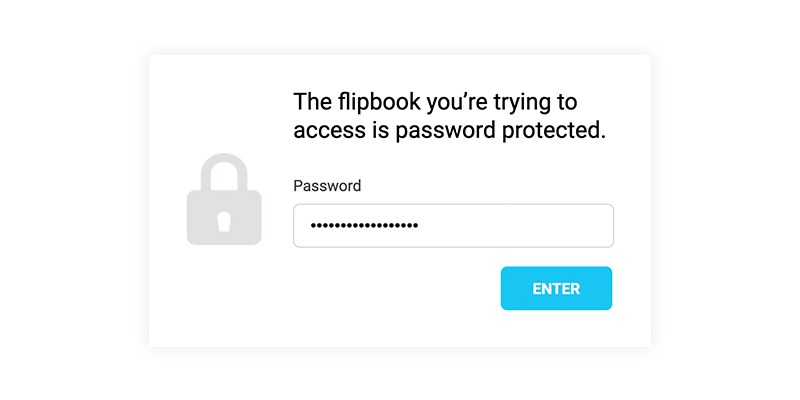 Password-protected flipbooks can only be accessed by the people who have gotten both the link of the flipbook and the password from someone who knows them. The password makes an extra layer of protection compared to unlisted publications because in that case, people would only need the link in order to view the page flip magazine.
If you need an even more restrictive option you might want to read about Share with specific people only.
How to set a password for catalogs
In order to add a password to your catalog or flipbook, you will first need to create it. So either upload a PDF or create a design with Flipsnack. When you're done customizing, as you go through the publishing process you will get to the Visibility options.
As soon as you select this option, you'll be prompted to enter a password. After you finish, click Save changes, and you're done.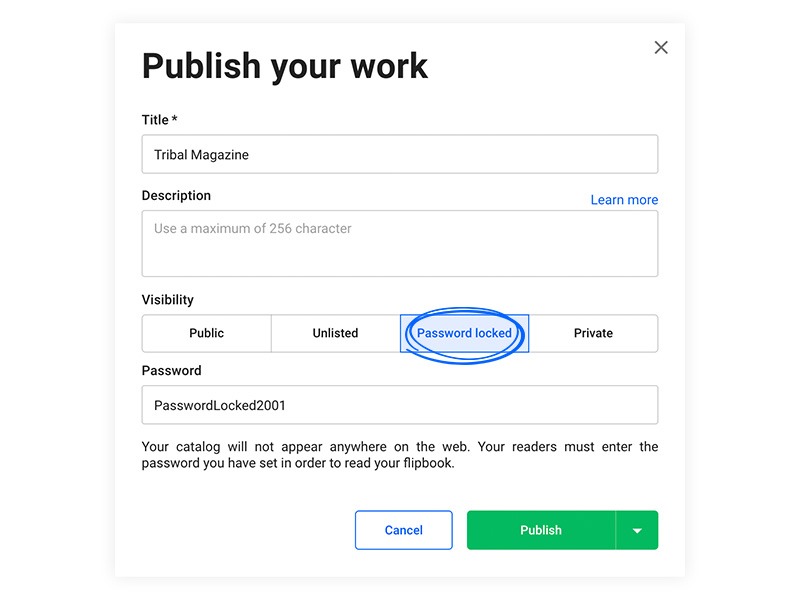 It's up to you if you want to make it easy or complicated. We don't really have any technical specifications regarding the length or types of characters used, but you probably know that the best passwords are those that are not easy to guess.
Forgotten password?
"What if I forgot my password?" you might be wondering.
Fear not, you can always find the password of your flipbook by logging into your Flipsnack account. Click on Edit -> Customize -> Publish, and then as you get to the Publishing page, and you see the visibility options, you can also change the password there. It's really simple.
If you have additional questions, let us know via live chat.