We want you to know that you have total control over the data you share with us. Here's how to permanently erase all your Flipsnack data.
Our top priority at Flipsnack is customer satisfaction. This, amongst others, also translates into customer safety and security. We are committed to protecting and securing every bit of information and data that you are willing to share with us.
All of our security protocols have been audited, verified, and certified to provide the best safety measures for you and your publications.
But keeping your information secure is only one aspect, albeit a crucial one, of this GDPR scenario. We also want you to have complete and utter control over your data.
So what does complete control mean?
Complete control means that you have the ultimate say regarding your personal data.
Here's how to permanently erase all your Flipsnack data
If you want to completely erase your data from our databases, then under My Account, right at the bottom of the page, you will find a Delete Account button. Click the button and your account, along with all the data registered to it, will be permanently deleted.

Perform minor changes to protect your privacy
However, you might only want to perform some minor changes in order to protect your privacy. This includes changing personal information such as your name. To do this, simply:
1. Go to My Account, and click the Full Name box.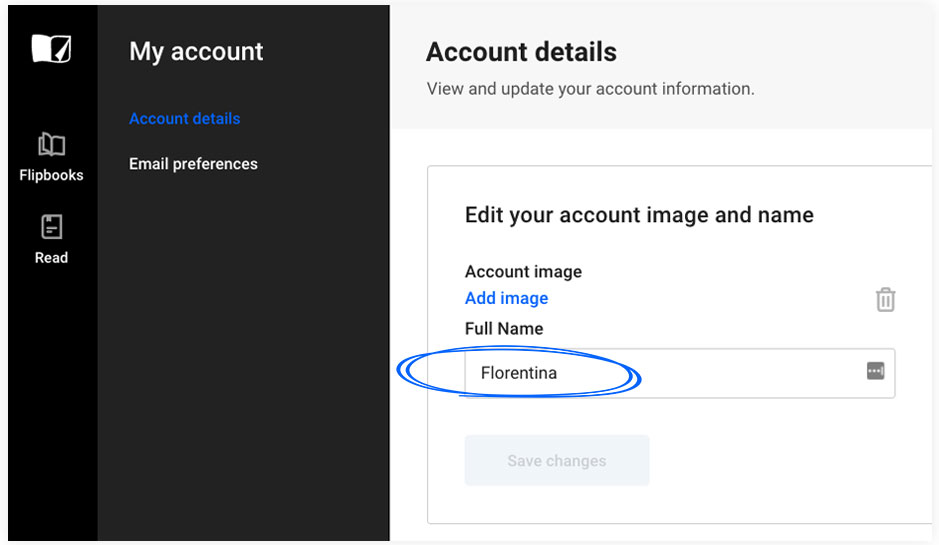 2. Erase the existing name, the one you registered with.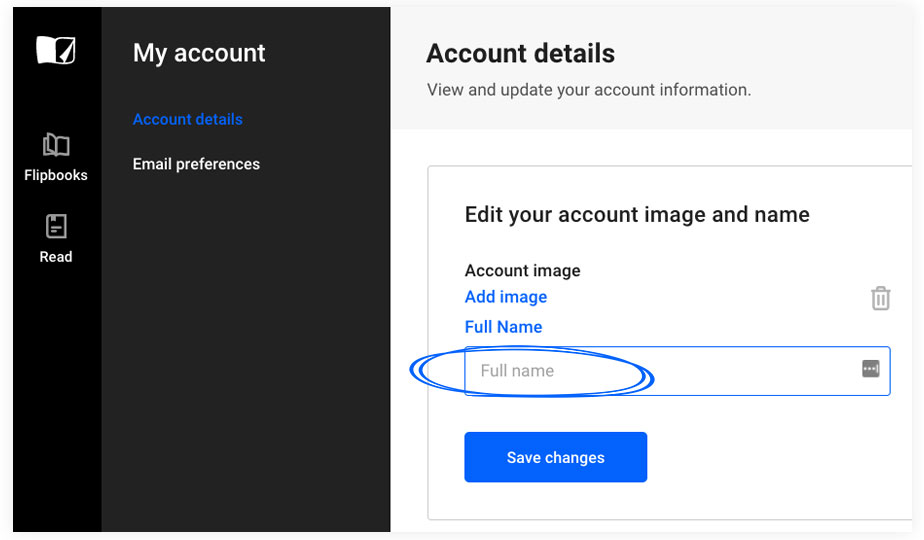 3. Change it with something else. Or leave it completely blank for that matter. It's up to you!
To make matters even more clear, we want to give you a bit of insight into what exactly happens with your data after clicking Delete Account.
Important Note:
All of your designs, flipbooks, magazines, catalogs, shelves, folders, etc associated with Flipsnack will forever be deleted and completely inaccessible.
In case you have further questions or concerns regarding privacy, we encourage you to send us an email.