Learn how to brand your flipbook player by adding your logo
At Flipsnack, we truly understand the impact a logo can have. That's why we provide a wide range of branding options for companies of all sizes.
In addition, we have provided information on how to add your logo to your Flipsnack profile.
Now, let's see how to add your logo to the flipbook player:
1. While in the Main Dashboard, click on Customize next to the flipbook you want to modify.

2. Select the Branding section and click on the Upload logo button to upload the logo. Make sure to check the Add your logo option. If you want to send your readers to your website when clicking the logo, just add the link to your website in the Add a link on your logo box.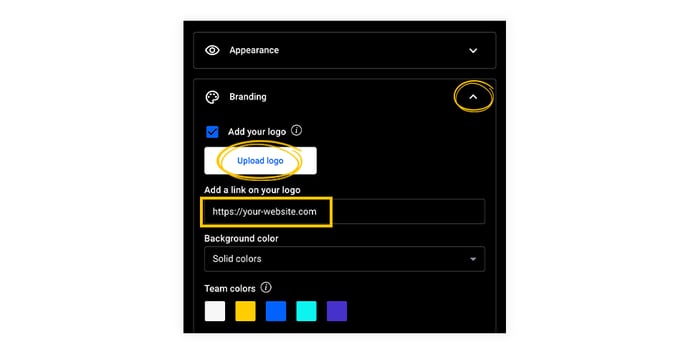 Once you upload your logo, it will appear in the upper left corner of the flipbook player, as you can see in the examples below.
Classic skin: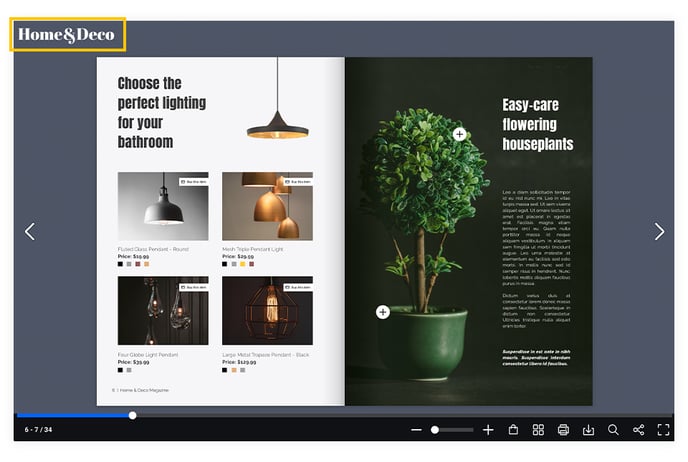 Modern skin: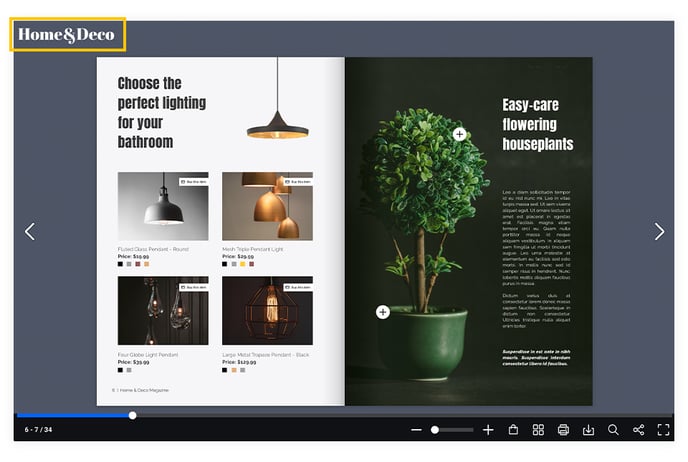 Important: For best results, we recommend using a PNG or JPG file with a maximum of 2 MB in size. The resize will be automatically made by us so that the display size will be a maximum of 100 x 100 px.
If you prefer not to go through the process of manually uploading your logo every time you publish a new flipbook, we recommend creating a brand kit and adding your brand logos to it. This will give you quick and convenient access to your brand assets, saving you time and effort.
If you have any questions or suggestions, please contact us via live chat.