We encourage our customers to periodically change their password. Find out how.
Changing your password periodically is good practice for various security reasons. However, if you haven't changed your password in 12 months of using your Flipsnack account, we'll kindly ask you to reset it.
In this article, I'll show you how to change your account password, so keep on reading.
Log into your Flipsnack account, then in the top-right side click on your account image and select My account.

Select the Account details tab and from the password area, click on Change.
3. Write your current password, then the new password you want, and click Save changes.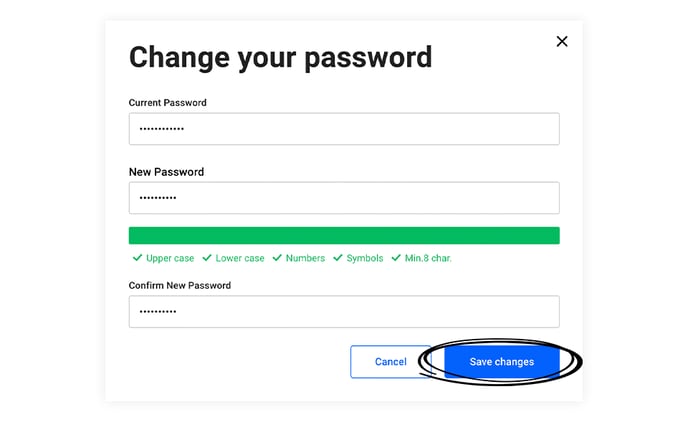 To create a strong password, you'll have to include upper case letters, lower case letters, numbers, and symbols. And make sure you have at least eight characters.
CAPTCHA is a secure method to make the difference between real users and automated users, such as bots. You'll receive a CAPTCHA from us only if our system detects a suspect or unusual behavior, such as wrongly inserting your password ten times in a row.
I hope this article was useful and if you need any help, please contact our support team via live chat.