Here for the first time? Learn how to sign up and find out what all the fuss is about.
If you want to use Flipsnack to create designs or to publish flipbooks from PDFs, you need to register your account first. Signing up or creating an account is really easy.
You can sign up by setting an email address and password, or you can sign up with Facebook/ Google.
The first 2 methods are recommended for individual users. If you plan to use Flipsnack with a team, please check the 3rd option.
1. Social media registration
The easy way is to select one of the social media registration methods: Facebook or Google.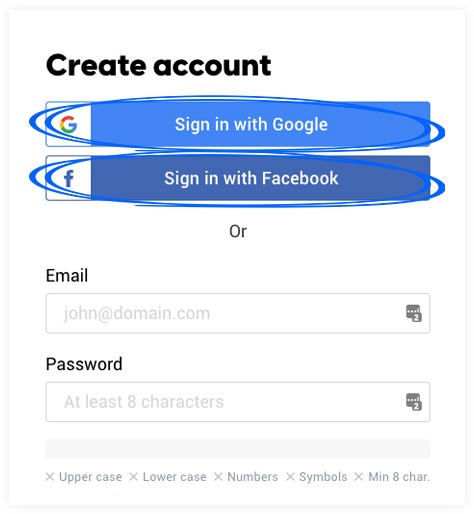 If you registered with one of the social media options and you want to switch to the regular Flipsnack login method and set a password, click on Sign in. Afterward, select Forgot password.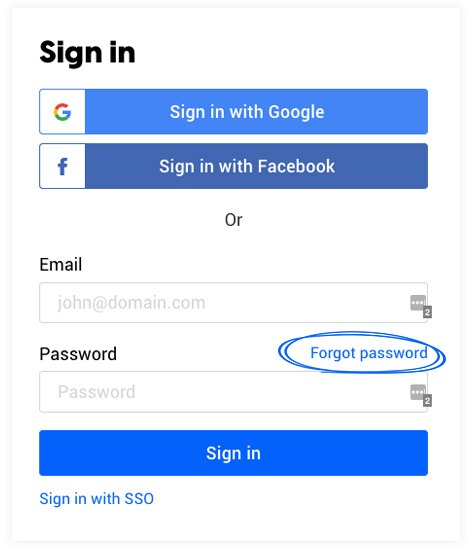 In the email input, enter the email corresponding to your Facebook or Google account, then click on Recover password, and an email with instructions will be sent to you.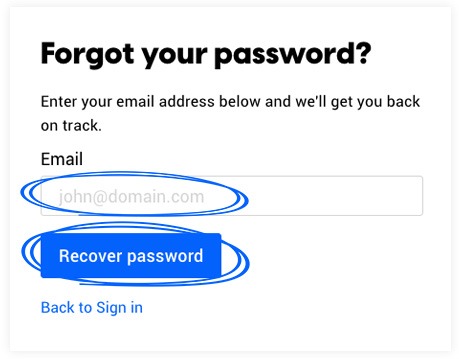 2. Email registration
While on the Flipsnack home page, click on Sign Up.
On the Sign-in screen, fill in your email address, password, name, and role (Marketer, Designer, Business Owner, Teacher or Librarian, Student, Other).
Click on Create Account.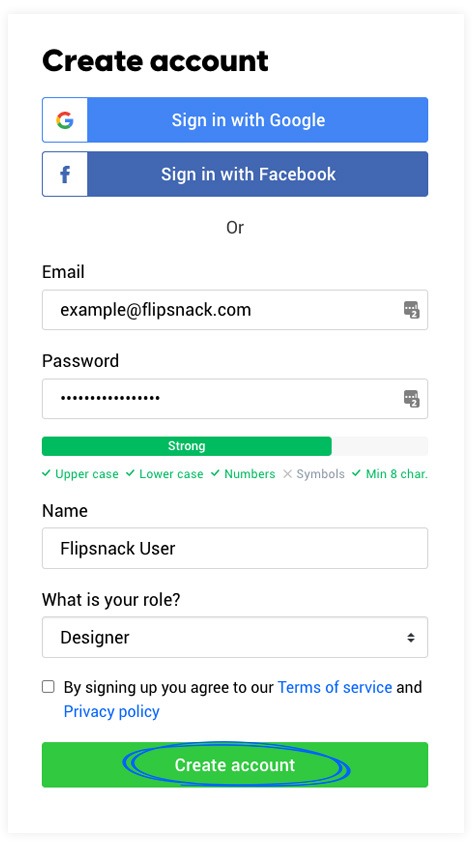 3. Joining a team
If you're using Flipsnack with a team within your company, you'll need an account owner who will sign up using one of the methods described above. All the other teammates will have to sign up through an invitation received through email.
Please make sure you sign up within 24h, otherwise, the invitation expires and will have to be resent.
For companies that are using single sign-on (SSO) the sign-up process for teammates can be even easier and more secure. SSO users will not have to set up a password, they can simply log in after they are added to the workspace.