Get help placing your order and find out what your payment options are.
In Flipsnack it's super easy to place an order and upgrade to a suitable plan that is according to your needs. So keep on reading to find more about the payment options available.
Once you access My Flipbooks section from our Design Studio, in the lower-left corner you will see the Upgrade button if you have any other plan except for Enterprise.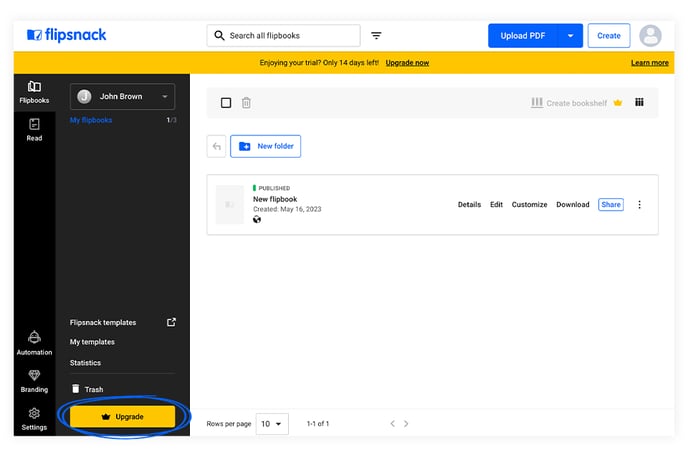 Clicking on the Upgrade button will take you to our Pricing page.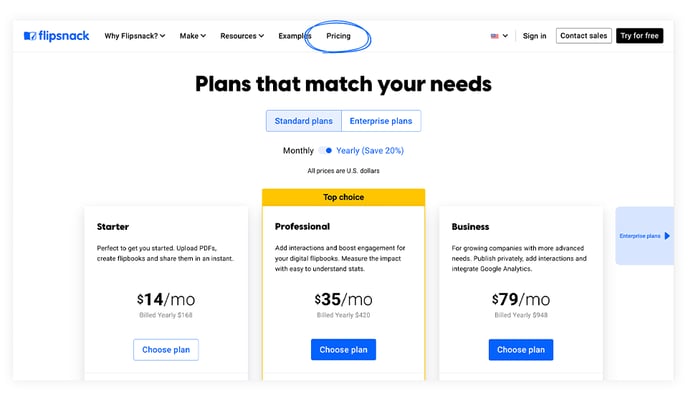 Here is where you can choose between our annual or monthly plans. You'll notice that by purchasing an annual subscription, you'll end up with the cost-effective option of the two. This is because we offer a discounted price to our long-term committed customers.
If you want to go for an upgrade of your current plan, you can also choose between our Standard and our Enterprise plans at the top of the page.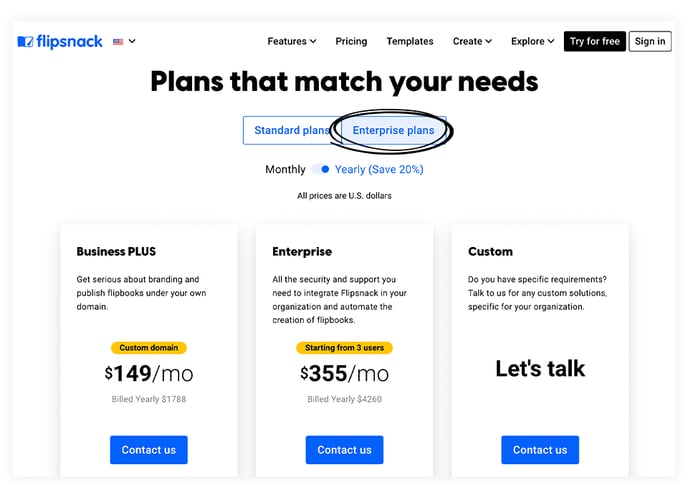 For purchasing you can also choose the plan and the cycle (monthly or yearly) on the left side of the Checkout Page and see the main features of the selected subscription. Every upgrade available follows the same basic process.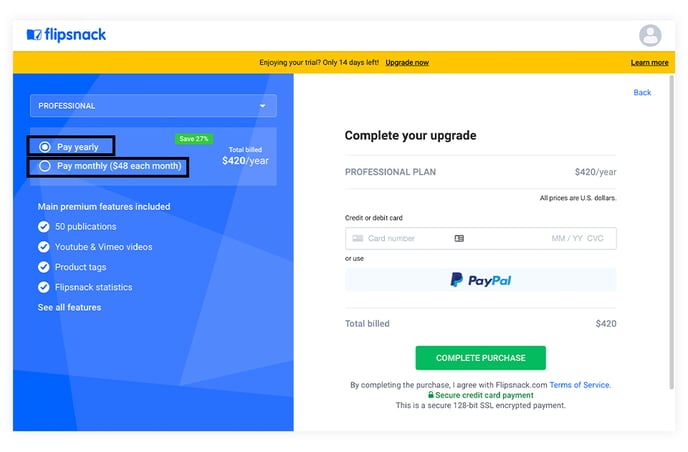 How to complete your upgrade
Once you've upgraded to the plan that works best for you, select your preferred payment method. We accept PayPal as well as the following Credit/Debit cards: American Express, Discover, MasterCard, and Visa. Whenever you're ready to make a purchase, just click on Complete Purchase.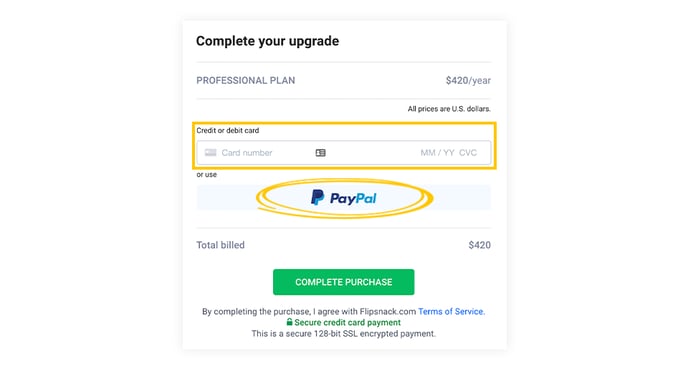 Important: We also accept these payment methods:
ACH

Check - for the US

WIre - for the rest of the world
On our
Pricing
page you can also schedule a demo
for our Business Plus or Enterprise subscriptions by clicking on the
or schedule demo
option beneath the
Contact us
button to access the
form.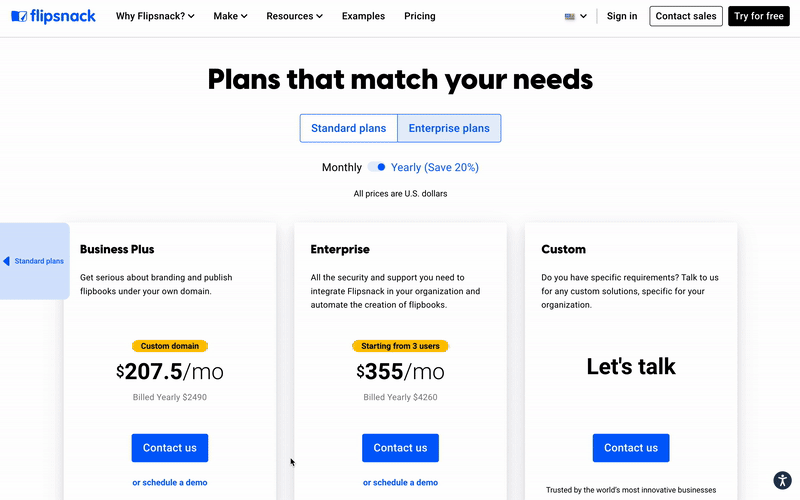 Fill out the form and click Start booking. You will then get to choose a time that best suits your schedule then complete the required fields before confirming the booking. We will get back to you as soon as possible.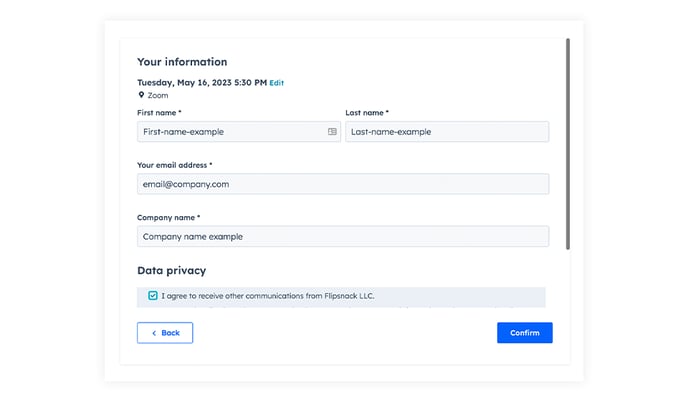 If you encounter issues placing an order, please contact our support team via live chat.