If you don't know where to look to find out what your current pricing plan is, this article is for you.
In case you have forgotten what your current pricing plan is, this article will highlight the necessary steps you need to take to precisely determine what subscription you have purchased.
Where can you find it?
There are two ways where you can look for this information:
This is the fastest method. After you log into your account, you will be redirected to your main dashboard. Here all you have to do is simply click on the Profile Icon highlighted in the picture below, and in that window, the name of your active subscription will be displayed.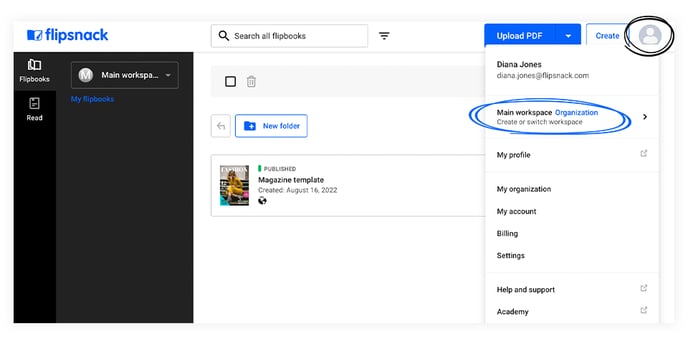 The second method to see how your subscription translates into your price, head over to the Billing section just below.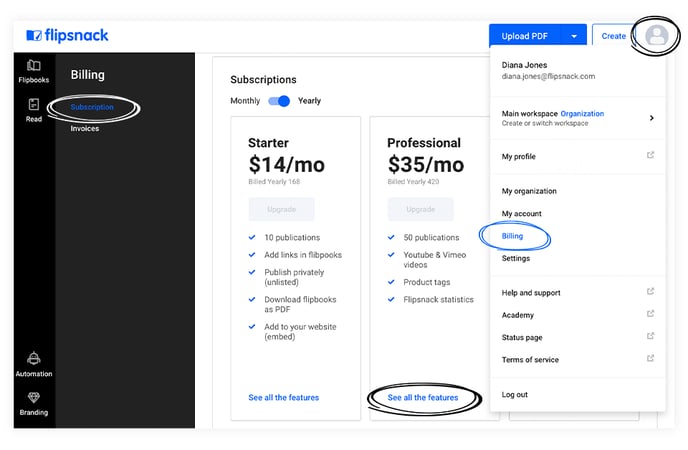 Right in the center, you will see your current plan. This will include your payment option, pricing plan, and current subscription.
For a more in-depth comparison, just below this, you will find our other subscription options. Just take a look at the picture above. Click on See all the features and a separate window will open where you can learn more about each subscription option individually.
Here, in some cases, you may notice that your active pricing plan is no longer available on our pricing page. The reason for this is that we changed our old pricing plans without affecting any of the active subscriptions.
If you need any further information regarding any of our pricing plans, do not hesitate to contact us via live chat. They are swift to answer any questions you may have.