Learn more about creating and managing multiple reader groups in Flipsnack. Share flipbooks only with specific groups from your workspace.
Sharing information with your team is powerful. But some information is not to be shared with everyone. Be it a report for the Sales team, or a document dedicated to the C-level executives, you don't want it available to all your readers.
This is why Flipsnack allows you to share your flipbooks only with a specific group of readers.
This feature is available starting with our Enterprise membership.
How to create a new group of readers
To start creating your reader groups, go from the main Dashboard to Settings and to Groups.
If you don't have this feature activated in your account, reach out to your account manager or message us on the live chat support to activate it in your workspace.
Now, click on the New group button, name your group and start adding the readers you want to assign to this category. Once you have added all the readers to your group, click on the Create group button: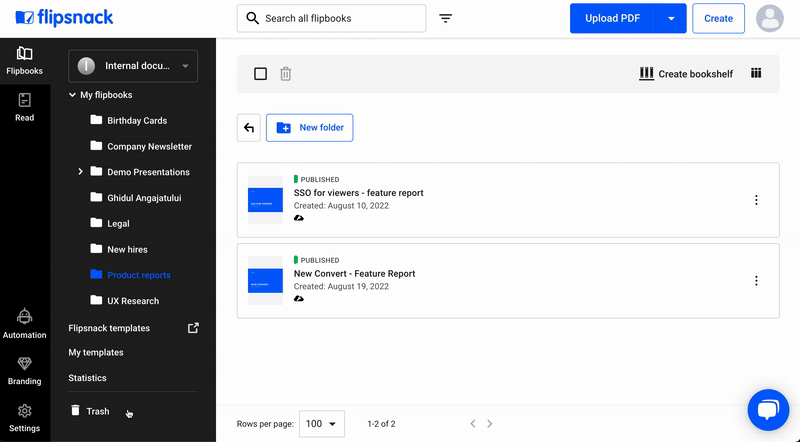 Congratulations! You've just created your first group.
Important: Remember that you can't add teammates to a group. However, they have access to all your publications from the My Flipbooks tab of your workspace.
Now, let's say you've accidentally added an extra person or forgot to add someone important to your group. You can easily fix that by clicking on the Edit group icon. Here you can add and remove teammates from your group anytime.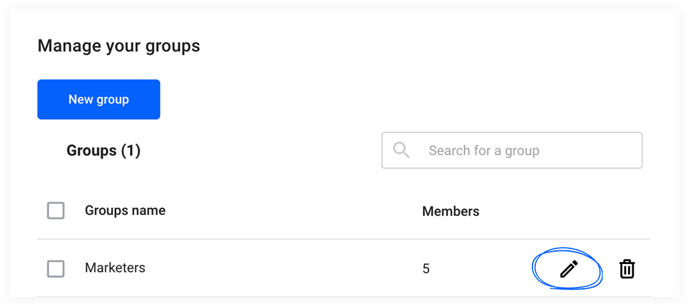 To delete a group, simply click on the Delete group icon.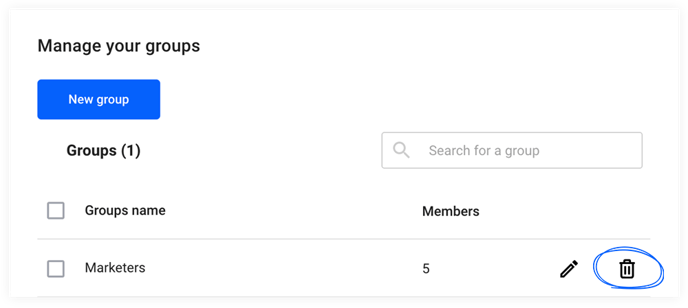 Important: If you add a new person to an existing group, they will have access to all the previous flipbooks shared with the group.
If you remove a person from a group, they will no longer have access to read the publication(s) shared with the group.
How to share a flipbook with a group of readers
Once you've finished creating a new cool flipbook in Flipsnack it's time to distribute it. To share it with a group of readers in Design Studio, click on Share now, select the Private option and opt for Readers only:
Now you can share your flipbook with All readers, Groups or with Specific readers from your workspace. Tick the box for the group you want to share your flipbook with (e.g. Marketers) and hit Publish: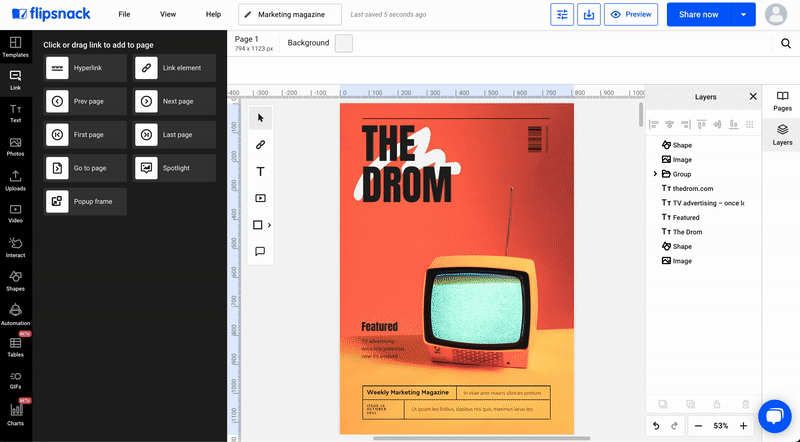 You can also opt to Send a notification to selected readers, which sends an email with the new publication to the selected readers. Ticking the Track each reader individually option will offer you individual statistics on how each reader from the group has interacted with your publication.
Do you have further questions about grouping readers? Contact us using the live chat icon!