Make Hubspot lead generating forms to gather email addresses and other information from your flipbook readers.
Now that we have our codes installed and we have the privacy policy online you can keep in touch with readers using one of the lead forms made available by Hubspot. In case you haven't already installed the Hubspot Tracking code, please make sure you go through the first guide of the series before reading this one.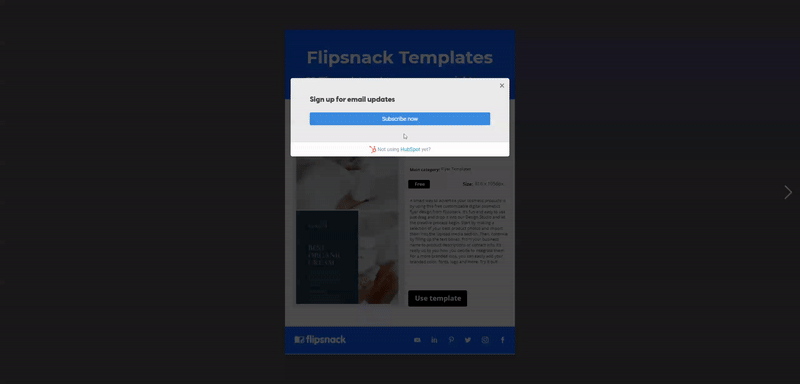 Once you have the tracking code installed the process of making and customizing your form is done, fairly simple, from the Hubspot Dashboard. To start:
Go to your HubSpot account, navigate to Marketing > Lead Capture > Forms.

In the upper right, click Create form.

Select your form type. Keep in mind that your Flipsnack custom domain will only be able to integrate popup forms! So you won't be able to add the Embed Form and Standalone page on the Flipsnack profile itself. The other options should work just fine.

Click Next in the upper right corner.

Inside the left panel, select Blank template to start with a blank form or a pre-made template to start with a form that has pre-selected fields for a specific use case. The form preview for a selected template will appear on the right.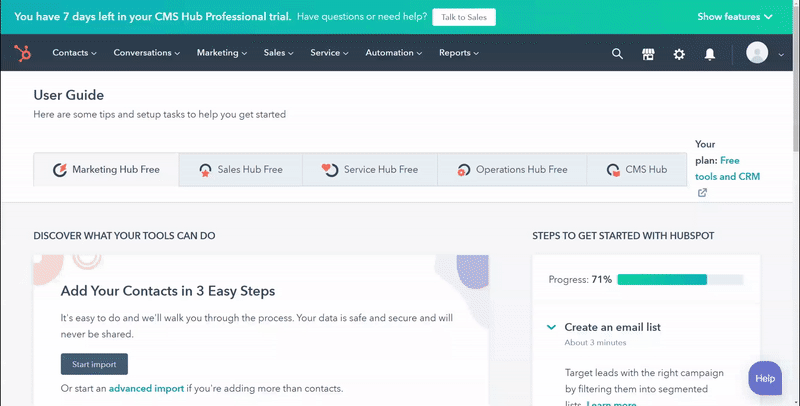 After you are done customizing the form, we have to set the trigger condition in the Targeting tab. Here you can either make it appear on page scroll, exit intent, or a set amount of time. In case you have multiple forms on your domain, you can filter where you want your form to appear based on the URL. Optionally, you could target specific user parameters such as country of origin or device to further personalize your form.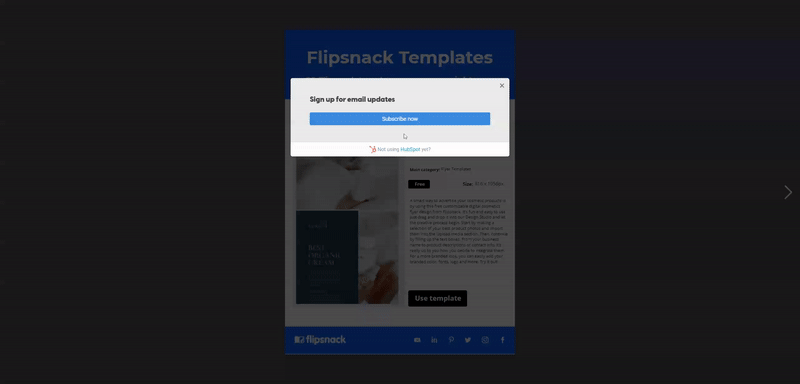 Your form should appear on your flipbook as soon as you press Publish. In case it doesn't though make sure to press Shift + F5 to refresh the page without cache or double-check the triggering setting.
---
Further reading: