Arrange elements on the page more easily and rapidly
What is Tidy up?
For a professional-looking publication, it is important to have all the elements organized and well-placed on the page. The Tidy up feature can help you do just that.
This feature is handy when you have many elements randomly placed on a page and want them organized quickly. The Tidy up feature will automatically arrange them in rows and columns after a smart assessment of how they have been placed on the page.
You can tidy up anything from text boxes to photos, videos, GIFs, shapes, or other design elements.
How does Tidy up work?
Important: You must select at least three elements for the function to work.
When in the Design Studio, select the elements you want to arrange, then click on the Tidy up button.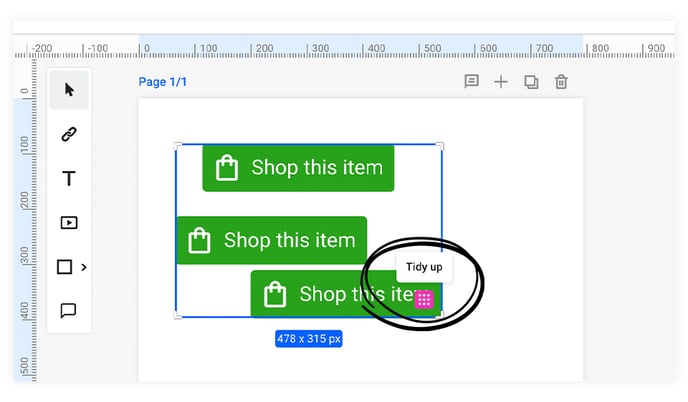 You can also use Tidy up after you select your elements by clicking on the Arrange button on the top right side of the screen or by right-clicking on them and going to Align -> Tidy up. This option is also available by clicking on the Layers tab.
Important: Depending on your screen size, the Arrange button might not be visible. Instead, you will have to click on the three-dotted icon and then click on Arrange.
Regardless of the method, Tidy up will redistribute objects equidistant from each other horizontally and vertically. Your elements will now be arranged, and you will be able to continue with your publication. You can move your tidied-up elements anywhere you want on the page.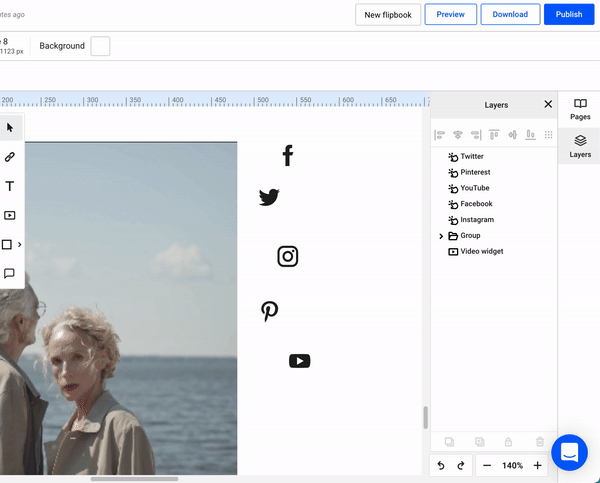 Besides the Tidy up function, you can distribute your elements vertically and horizontally. This option can also be accessed from the Arrange button or by right-clicking on the selected elements.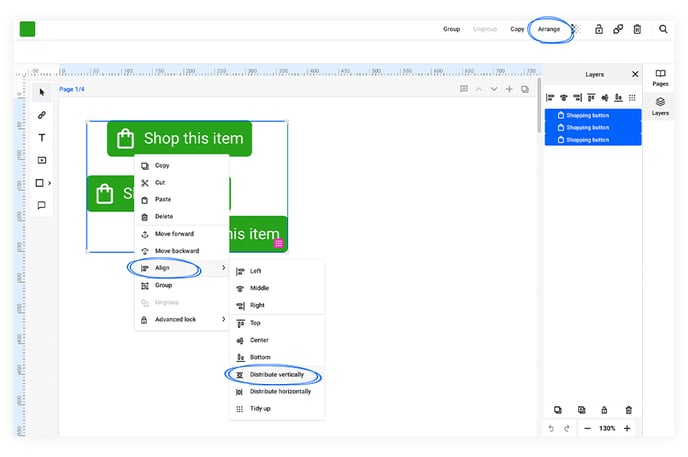 Furthermore, you can use guides and rulers to line up and re-position every element in your publication.
For any questions you might have regarding the Tidy up feature, please contact us via live chat.