How to utilize the smart guides aligning feature
Built within our Design Studio is a simple tool that will allow you to line up any element easily. It's been around for a while, but we wanted to make sure that you know about it and how to use it.
Of course, we're talking about smart guides. Maybe some of you already know about this feature and utilize it, but we wanted to give it an official name and a simple tutorial.
Keep in mind that this is a completely separate feature from the rulers that outline the design tool.
Smart guides
When you start editing a flipbook, you will definitely want to add some elements. The position of text, shapes, and images can be perfected both vertically and horizontally by using smart guides.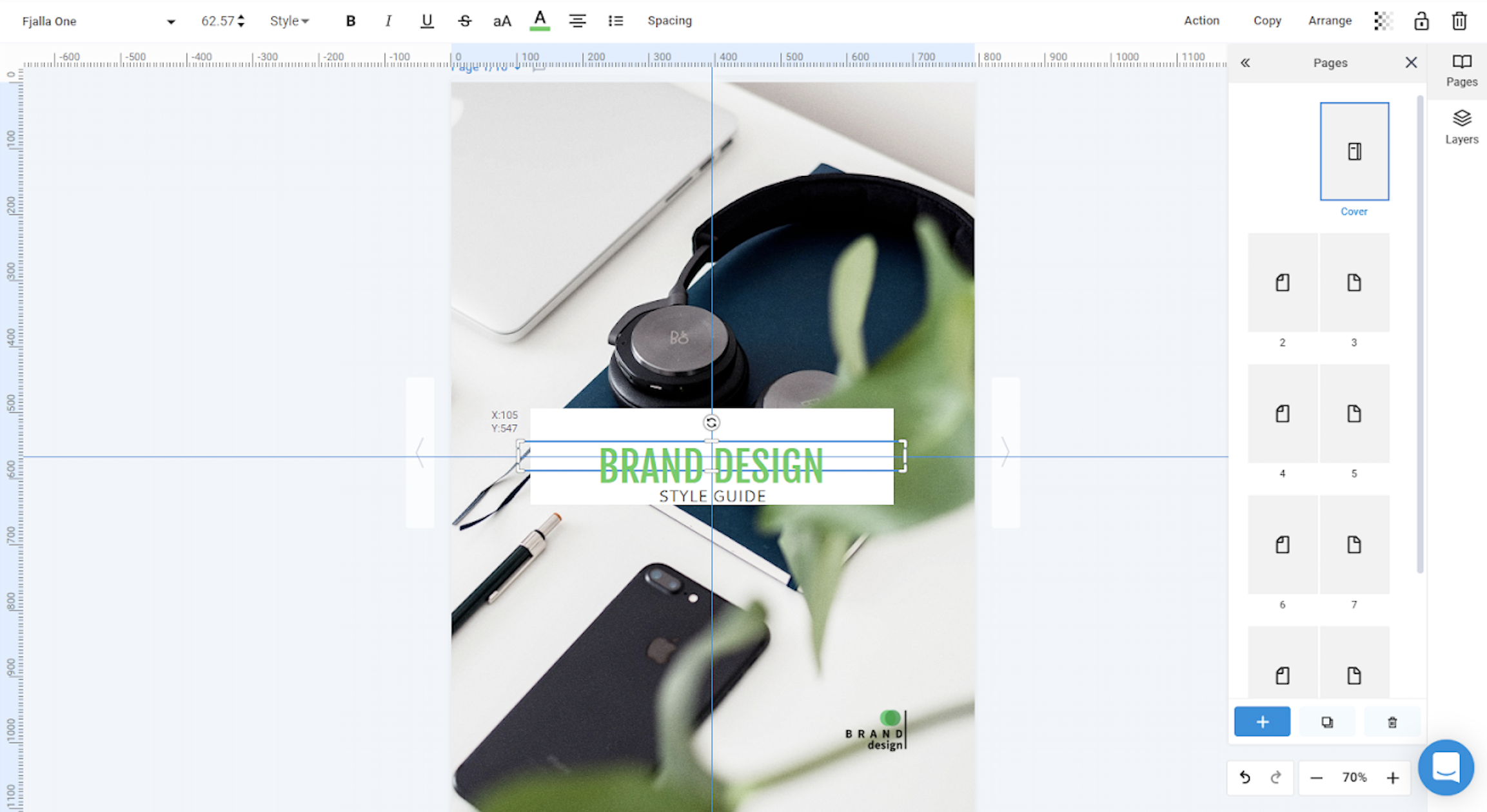 If you take a look, you'll notice that when the image becomes centered, a blue line will appear, showing you the exact center.
As you add more layers of elements, the lines will also help you center, align, and match the positions of the other elements around.
If you're trying to align two elements of similar size, they will automatically adjust by snapping into place and give you the smart guideline to let you know that it's perfectly arranged.
Important: These lines will only appear when you move an element and hold down the mouse button.
That pretty much summarizes this feature. It's nothing complex, but it certainly helps you nail the look that you're going for with ease.
If you have any other questions, don't hesitate to contact us via live chat. One of our amazing representatives will be happy to answer any questions you may have. Also, if you are interested in finding out more about how to use Flipsnack, please visit the Flipsnack Academy.