Read about advanced reports only available through Google Analytics and how to set them up
You get a lot of information about how your Flipsnack catalogs are performing from our statistics reports. However, with our Google Analytics integrations, there's a lot more data to access and explore.
For example, on Flipsnack you can see location reports limited to countries, but through Google Analytics, you can see location reports which include countries, cities, continents, and subcontinents.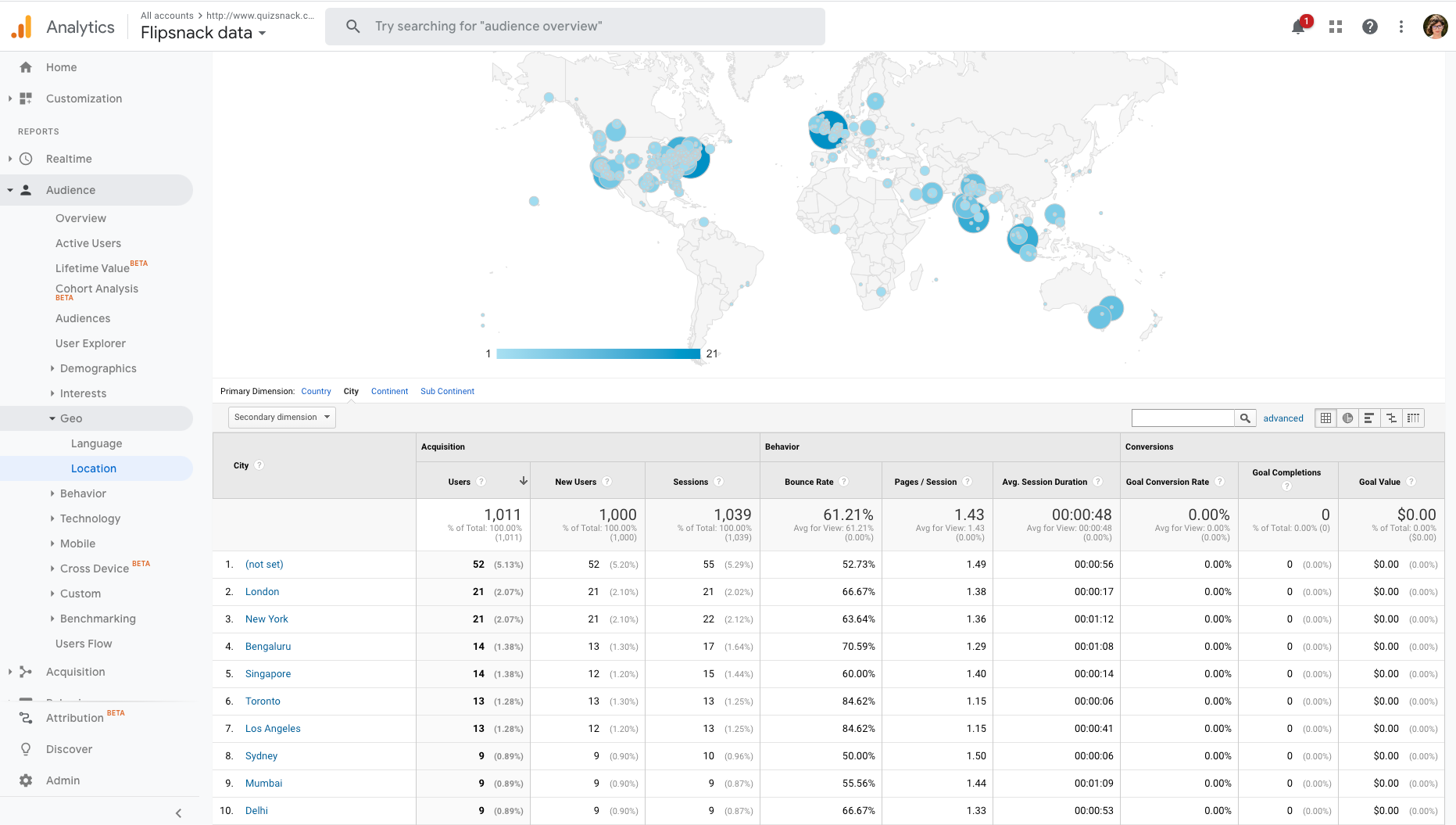 Please read our instructions on how to set up a separate view in Analytics specifically for flipbooks. Separating your website traffic data from your flipbooks data is the way to go if you're after very detailed reports in Google Analytics.
All of the reports presented below will only be available to you if you set a separate view or property in Analytics for your flipbooks.
So, what type of data will you be able to track?
In your new view, all the standard Analytics reports will be displaying data about your Flipsnack catalogs.
If you're familiar with Google Analytics and you use it regularly, you probably already have some ideas about what types of reports you will have access to. You also know that we're talking about a powerful tool that allows you to work with filters, secondary dimensions, so there's a lot more to explore in addition to these examples that are featured below.
However, these examples are helpful if you haven't used Analytics that much, and it might convince you to set up that separate Analytics view I was talking about earlier.
Real time reports
Real time reports include a general overview as well as location, traffic source, content. It's a great way to check if the integration works alright, by testing it in real time.
With the exception of real-time reports, all the other reports will start to display data about 24 hours after the integration & setup.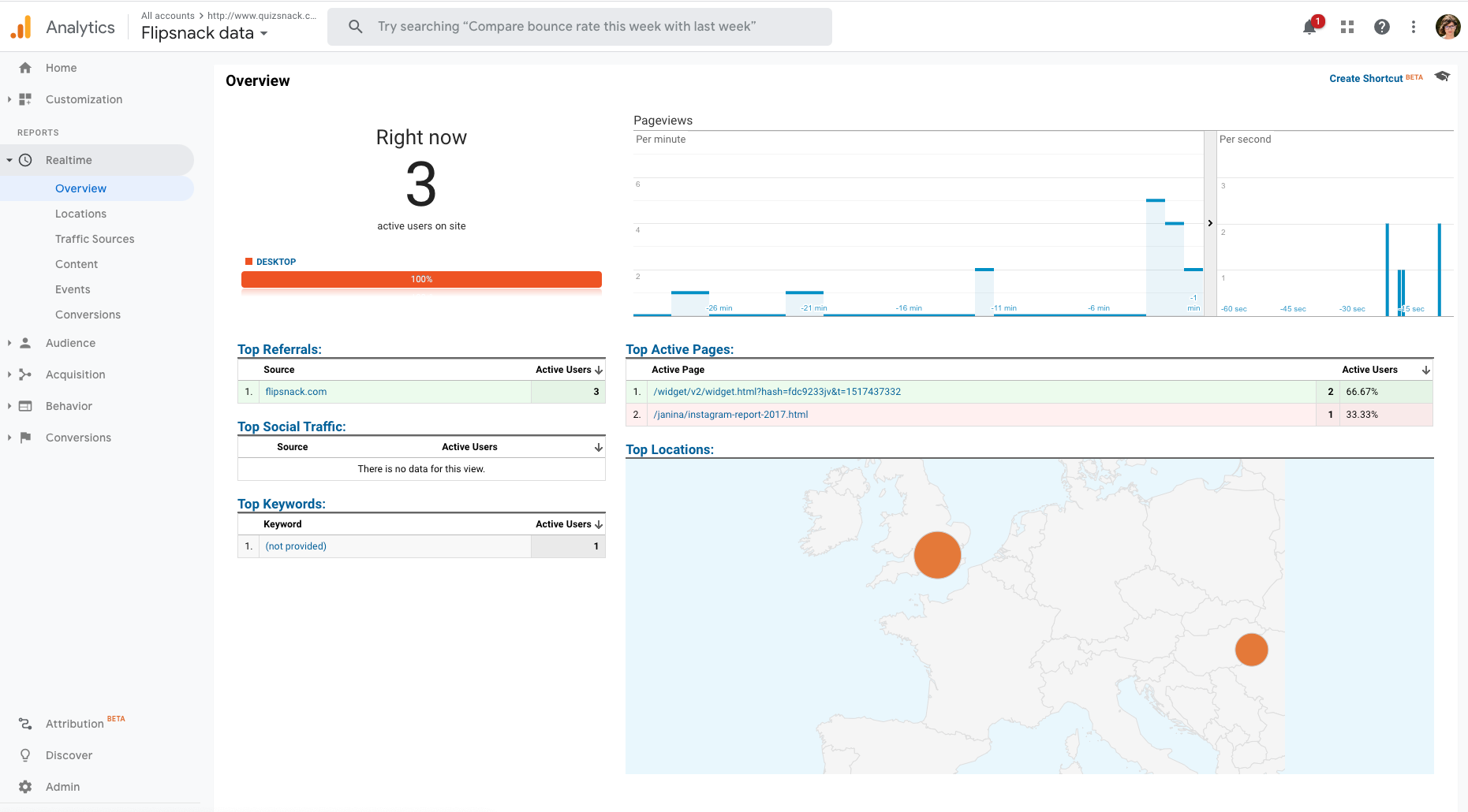 Audience reports
You get a variety of audience reports that include demographical data (including age, gender), geographical reports, technology reports, and more. You even get data about the audience's interests and engagement.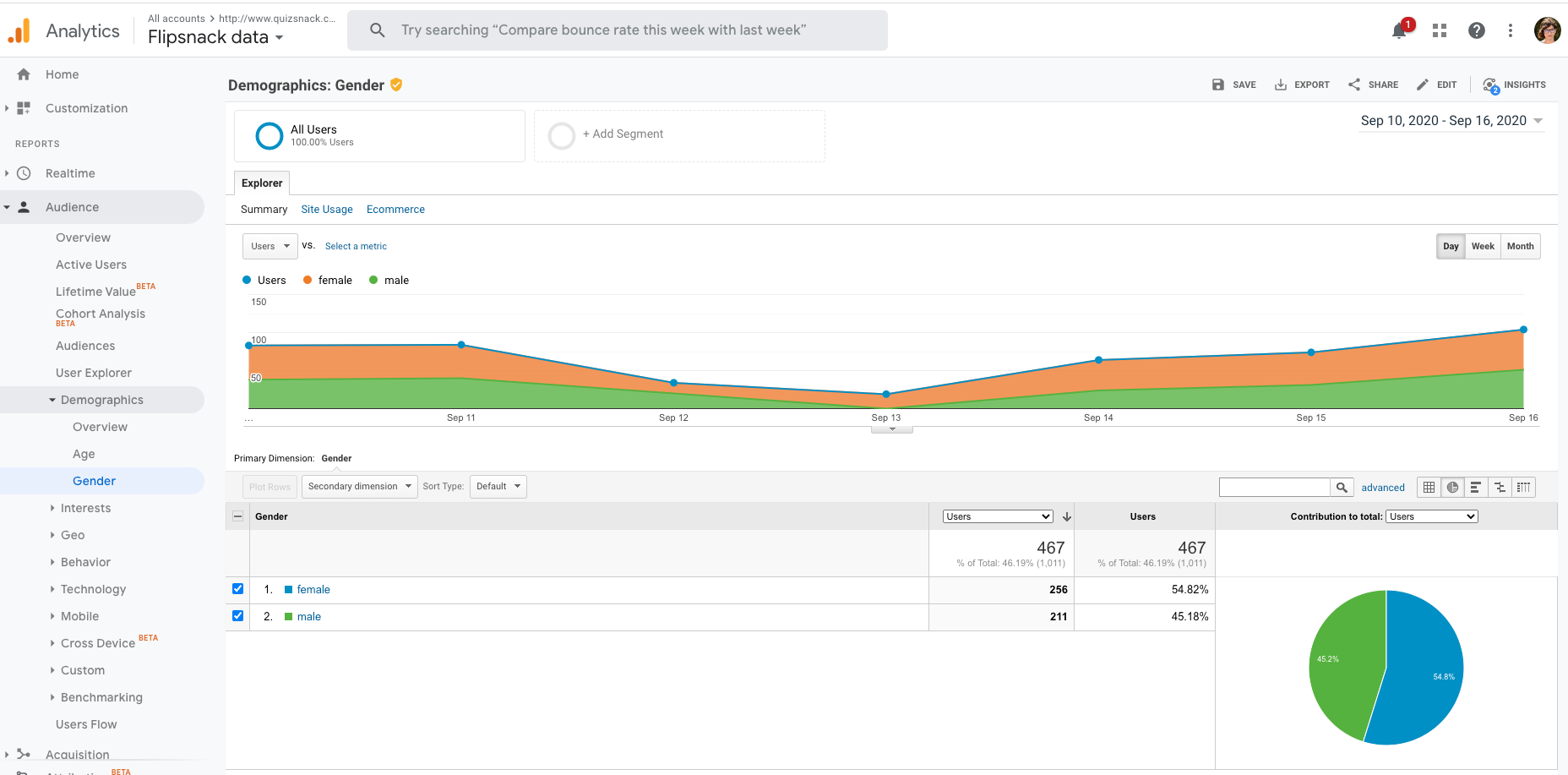 Acquisition reports
This area of Analytics is dedicated to helping you identify traffic sources & channels. If you use any of your catalogs in campaigns, and you use UTM tracking, you'll be able to track the campaign performance and find out which distribution channel worked best for you.

Behaviour reports
Here you will see which catalogs have been visited, page views, session duration, bounce rates & more.
You will see a report here that includes direct links and links that start with /widget/... Those that start with /widget/ are displaying data tracked directly through a flipbook embedded on a site or blog.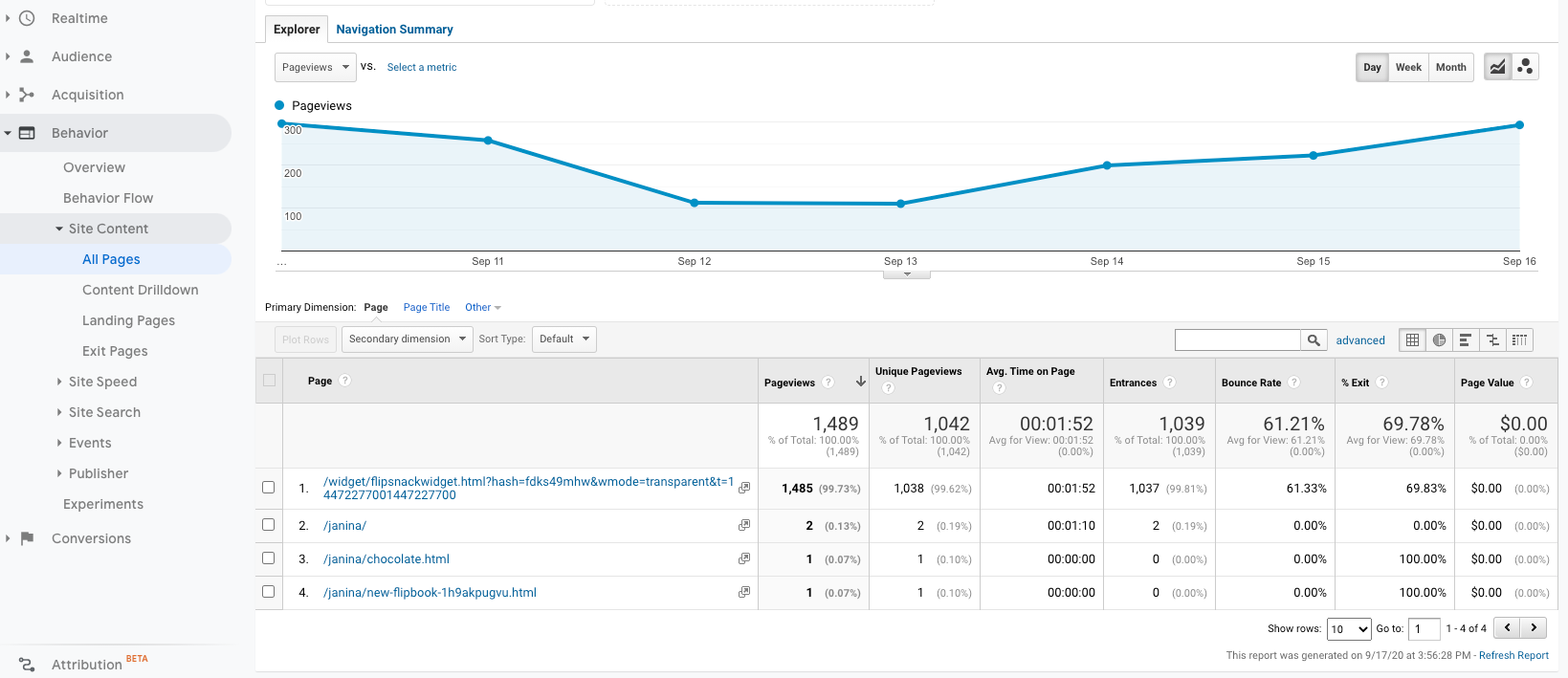 If you're convinced that you need this integration in your life, you should know that at the moment we provide 2 different integration options:
- for flipbooks, individually - you have to manually add the tracking for each flipbook that you want to track (option available with the Professional plan)
- for your entire Flipsnack library - you only have to add it once, and it will automatically be tied to your entire account (available with the Enterprise plan), so it will track the performance of every flipbook listed on your public profile.