Learn about our Details section, where you can access all flipbook options in one spot.
We know your time is important, so we designed a page where you can see and manage different flipbook options in one place: flipbook preview, download options, sharing options, and printing options. This is where you can also show, hide or modify your flipbook's publication date or URL.
To access it, go to your main dashboard, and click on the Details tab for a selected flipbook. The page contains different elements, and we will present them in order of their appearance.
Table of contents:

The first thing you will see is the Share link. This is the flipbook link you can easily copy and share with your audience.
Details
In the Flipbook preview section, you can browse your publication. Under the flipbook preview, there are different buttons you can click:
View live - to view the flipbook in live mode
Edit - to edit the flipbook in the Design Studio
Customize - to access the different customization options
Edit link name - to change the flipbook's URL
SEO - to customize the flipbook's Meta title and Meta description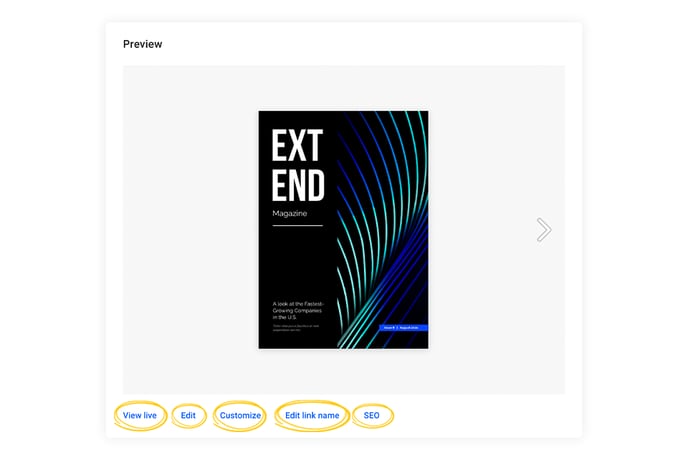 If you have created the flipbook by uploading PDF or JPEG files, a new button will be available: Upload files. This will allow you to upload additional files and merge them with the current ones.

You can see the Details and Download sections on the left of the Preview section.
The details page contains information such as the date when the flipbook was created, published, last updated, and who created it. You can also see the visibility and the workflow tag. The publication date and the visibility settings are editable.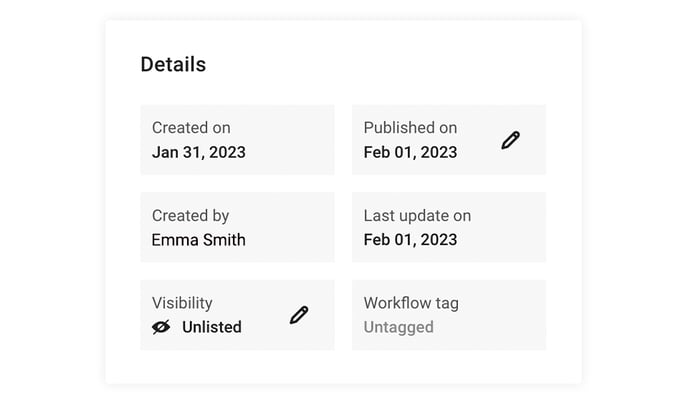 The download section contains all the different download options: PDF for web, PDF for print, JPG, PNG, GIF, MP4, and HTML5.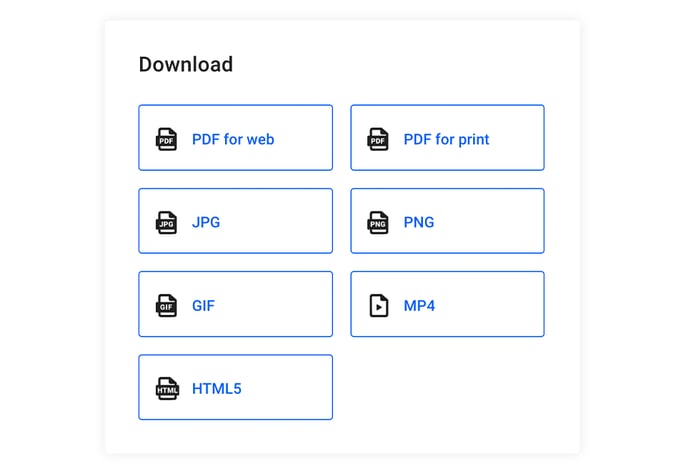 Down below, in the Sharing section, you have all the different sharing options available: via social media channels, email, or fullscreen mode.
If you have shared your flipbook publicly, in the sharing section, you can also see two checkboxes: Show publication on my profile and Share publish date. Share publish date will display the publication date in your profile data.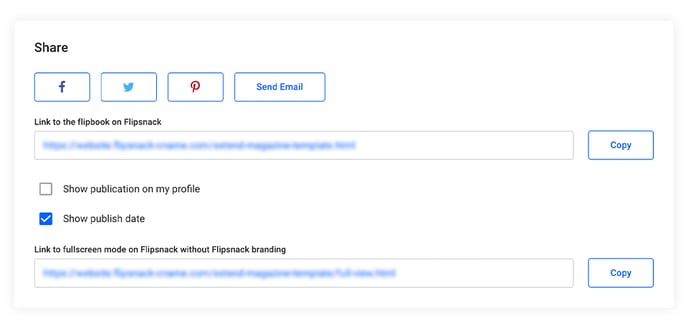 If you have a flipbook published as Private, you will see an Access list instead. Here you can manually invite people by adding their email addresses or upload a CSV file with email addresses.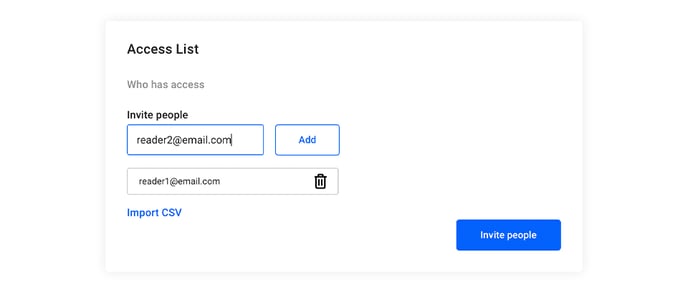 The Private sharing option is available with the Business plan and above.
The last section on the page is the Order printed copies section, where you can order printed copies of your flipbook from our print partner, Peecho.

In the flipbook settings, there are different pages you can access besides the Details one.
Embed
You can preview the embed and access different options in the embed tab. You can choose the embed size, what page the embed should start from, copy the embed code, and use domain restrictions for the embed code. You can also access the customization page.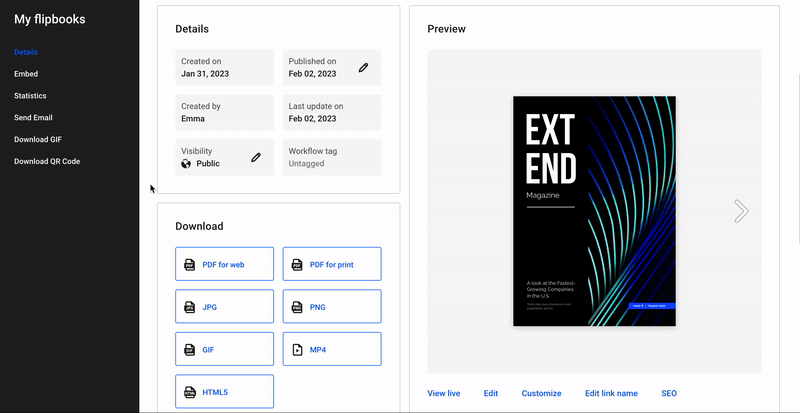 Statistics
You can view different statistics related to your flipbook on the statistics page. You can track impressions, views, average time spent, downloads, page-level statistics, engagements statistics, devices and sources, global views by top location, and lead form statistics. You can also download statistics as CSV.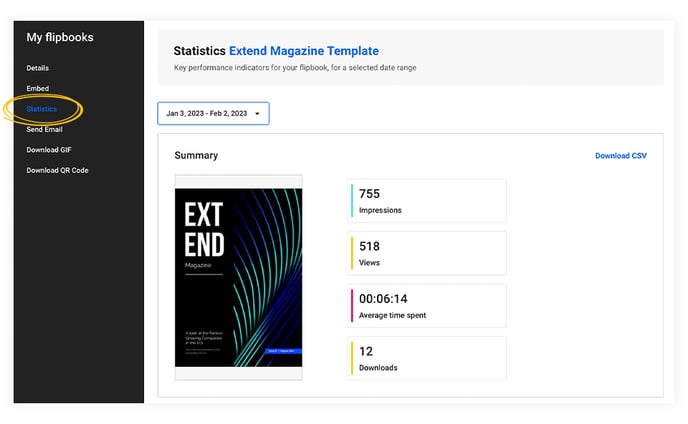 Send Email
Here you can send your flipbook via email using our platform. You can manually add email addresses or upload a CSV file, as well as customize different aspects of your email, including title, subject, description, and more. If you want to embed the flipbook snippet into your email newsletter, we provide you with a code to do just that.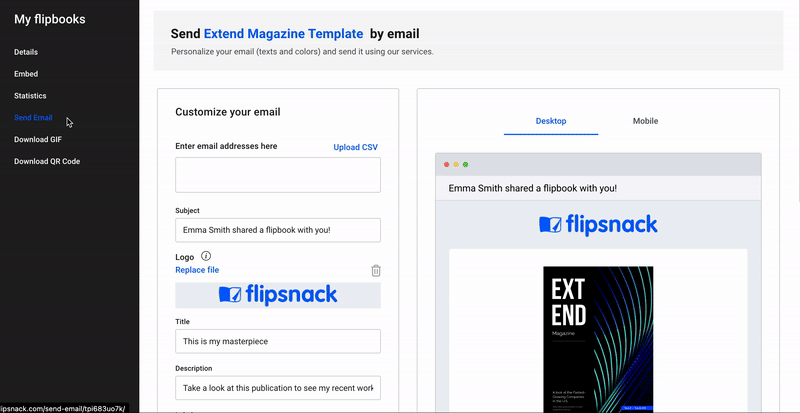 Download GIF
If you want to download your flipbooks as a GIF, you can do it more easily and quickly from the Download GIF tab. From where you can personalize your GIF: select desired pages, choose the size of the GIF, and its color background.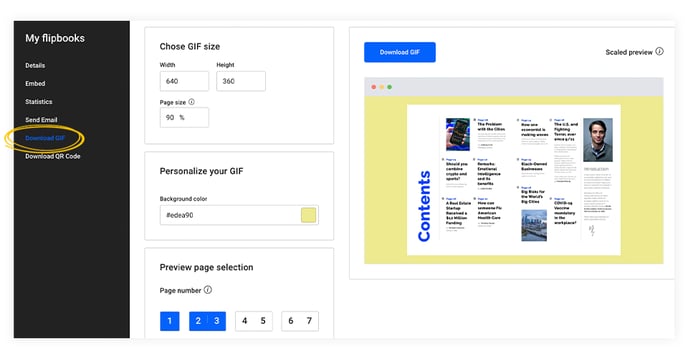 Download QR code
If you want to create a way for users to quickly and easily access your flipbook, you can also generate a QR code for them to scan and be taken directly to your flipbook. You can also brand your QR code and download it as a JPG, PNG, or SVG.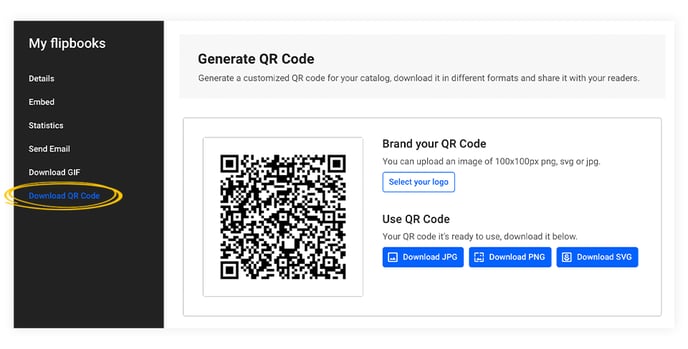 If you have any questions or suggestions, please do not hesitate to contact us via live chat.