Ever wished you had more space to work with your pages?
In case you didn't know, Flipsnack's Design Studio has a super cool feature that allows you to organize and work with your pages way easier, thus saving you a lot of time!
We are talking about the Pages panels, and you can reveal it by clicking on the arrows from the top left corner in the Pages slider. In order to hide it, simply click on the arrows again, as shown below.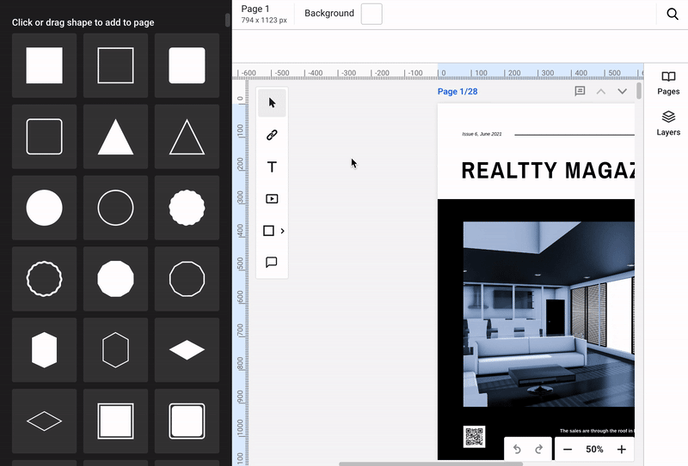 Once you have opened the panel, you can select multiple pages using CTRL + click on a Windows device (or CMD + click for a Mac device), and then drag them where you want inside the flipbook.
If you wish to select a specific section, you can keep Shift pressed and click to include a larger number of pages in one go.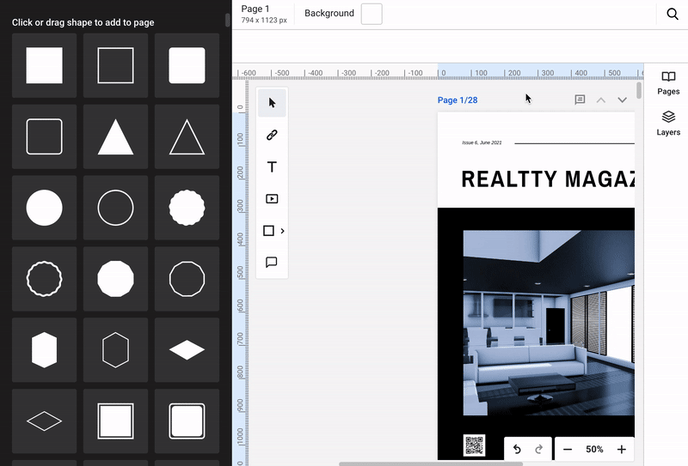 Also, if you want to deselect a page, you just have to click on it again and it's done.
If you want to delete multiple pages at once, you can easily do that by selecting the pages you want to delete and clicking the delete button. Here's more information about multiple-page delete.
You might also be interested in learning more about organizing pages when designing a flipbook.
Important: pages that are created from scratch will not have thumbnails. Thumbnails are displayed only for pages uploaded as PDF or JPG.