Learn how to organize pages in Flipsnack's Design Studio.
Designing the outline of your publication might be a challenge sometimes, but with Flipsnack, you can easily organize the pages of your publication to best suit its purpose.
Here's how to do it:
When editing your publication, you can access the page panel by clicking on the Pages button.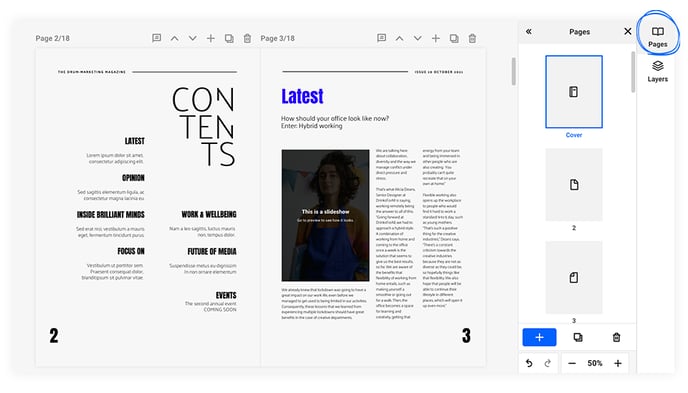 For the Page layout settings, click on File, which is located in the header section.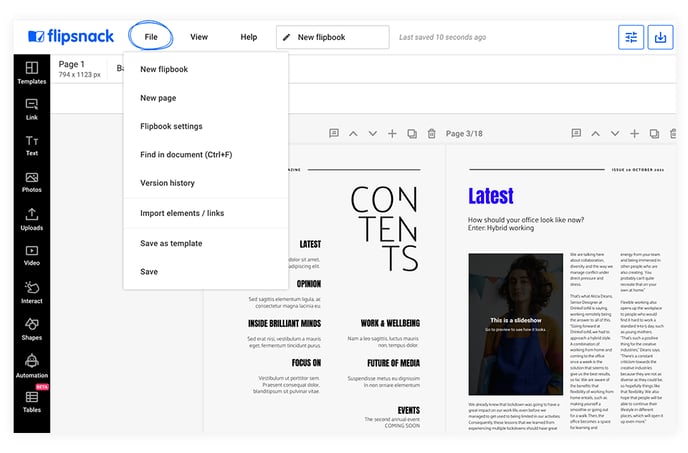 Then, click on Flipbook settings, and at the bottom of the pop-up window, you'll see the settings for Page layout.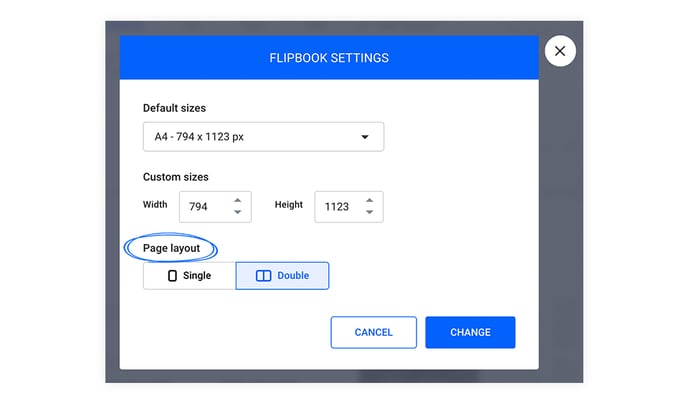 From here, you can either choose to have a single or a double-page layout.
Editing a single-page format
Click on Add new page button to add a new page.
Click on the Duplicate page button to copy a page. Doing so will also copy any interactive elements the page might contain.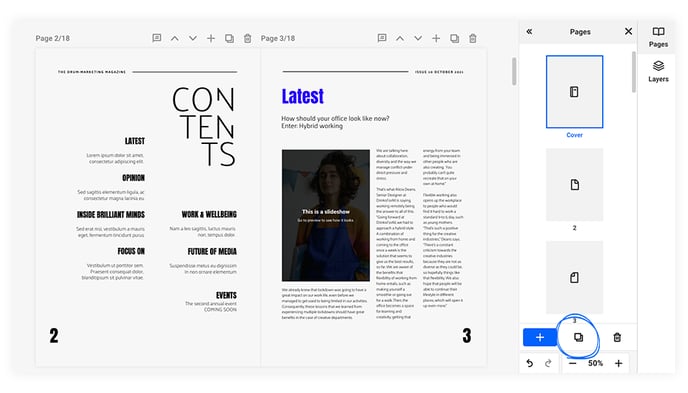 Click on the Delete page button to delete a page.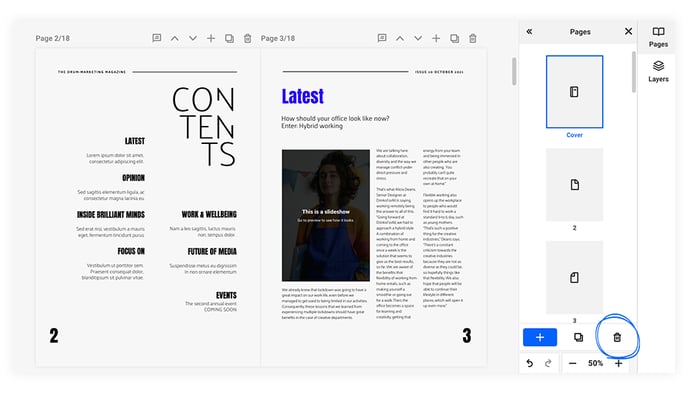 Drag and drop the pages to change their order as you wish.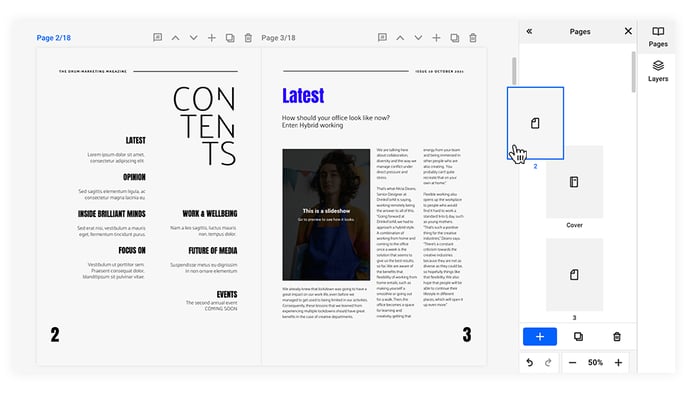 For an extra touch of personalization, you can change the publication's default white background color by clicking on the color button. Either choose from a selection of colors or paste the hex code.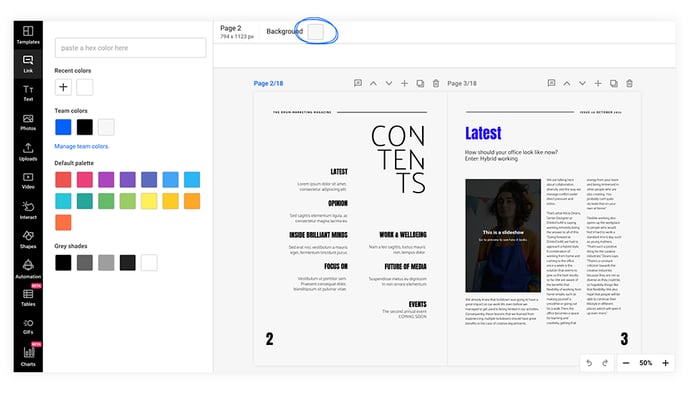 Editing a double-page format
If you want a double-page format, simply go back to Flipbook settings, located in the File drop-down and select it. This will change the look of your publication. All the other options will work in the same way as for the single-page format.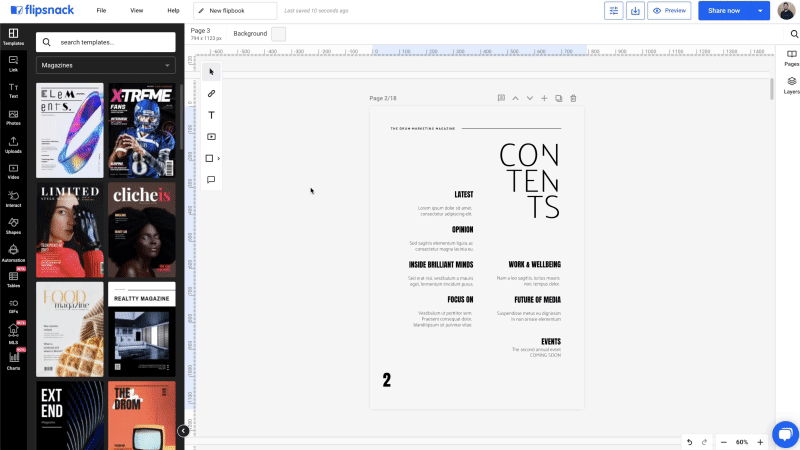 Important: Make sure you have an even number of pages in your publication, otherwise the back cover will be a white page.
That's about it. With Flipsnack, you can easily adjust your publication's pages to serve their purpose to the fullest.
If you have any questions, let us know by dropping us a line in the chat!