Learn about invoices and how you can download them directly from your Flipsnack account.
Whenever you purchase a new subscription or after you did a renewal plan, you'll get a confirmation email just like in the picture below. In this email, you'll also receive a link that will redirect you to complete your invoice details, and then you'll be able to download it.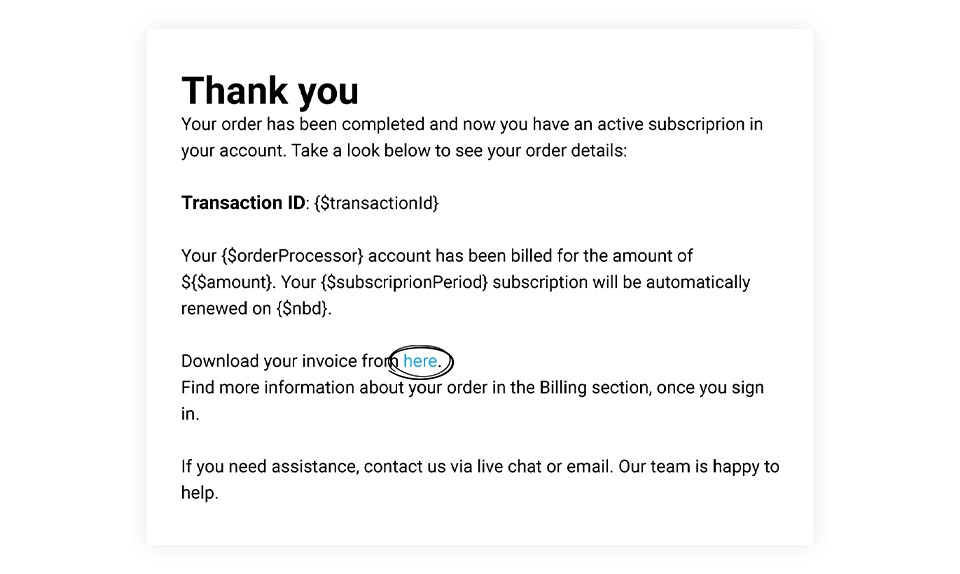 However, if you made a purchase and you did not receive the invoice redirect link by email, but would like to download it, you can easily do it by following these instructions:
Log into your account and click on your profile image from the upper-right corner, then select Billing.

Next, click on Invoices, and under the Billing info will appear an area with All of your Invoices. Click on the one you want to download.

Fill in your details such as Name, Country, State, City, Street address, and Zip code and generate the invoice.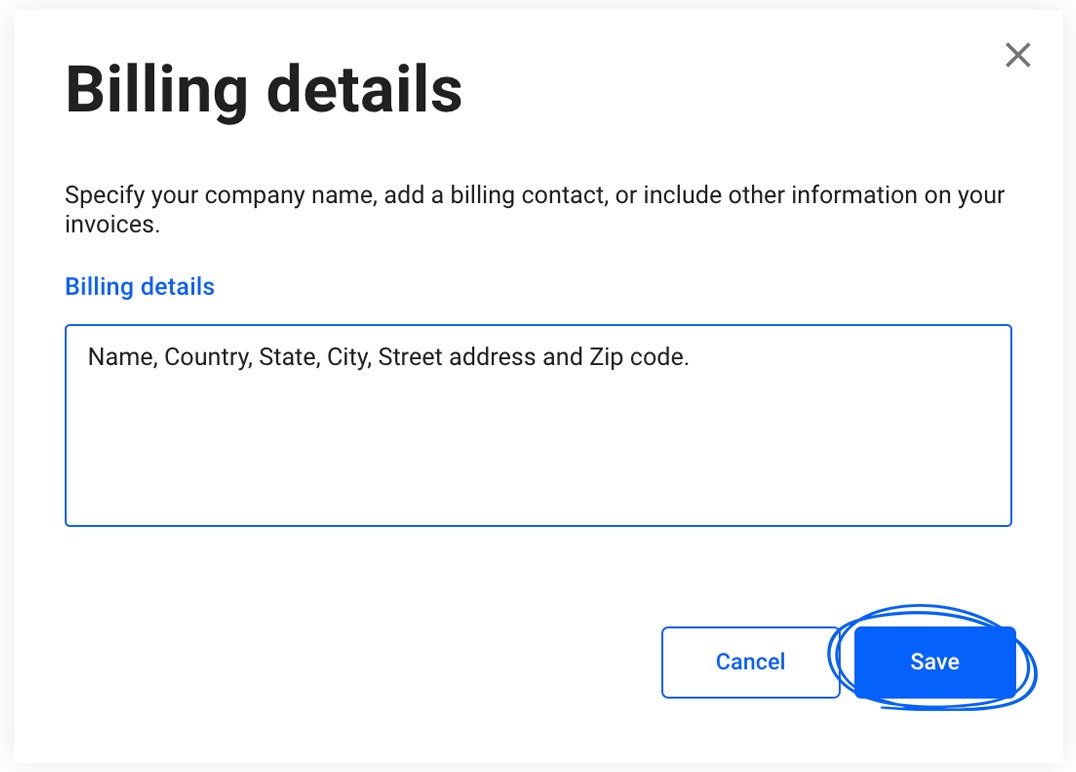 Important: Once the invoice is generated you won't be able to edit it later.
For the payments made by check, wire transfer, or ACH, you won't be able to download the invoices from us, but if you need them, you can contact us, and you'll receive them via email.
If you have further questions related to invoices or prices, please contact our support team or account manager.