Learn how to quickly change your payment method for renewals from your account
If you have an active subscription and you want to renew it using a different credit card, these are the steps you need to take:
Log into your Flipsnack account, then click on your account image and select Billing.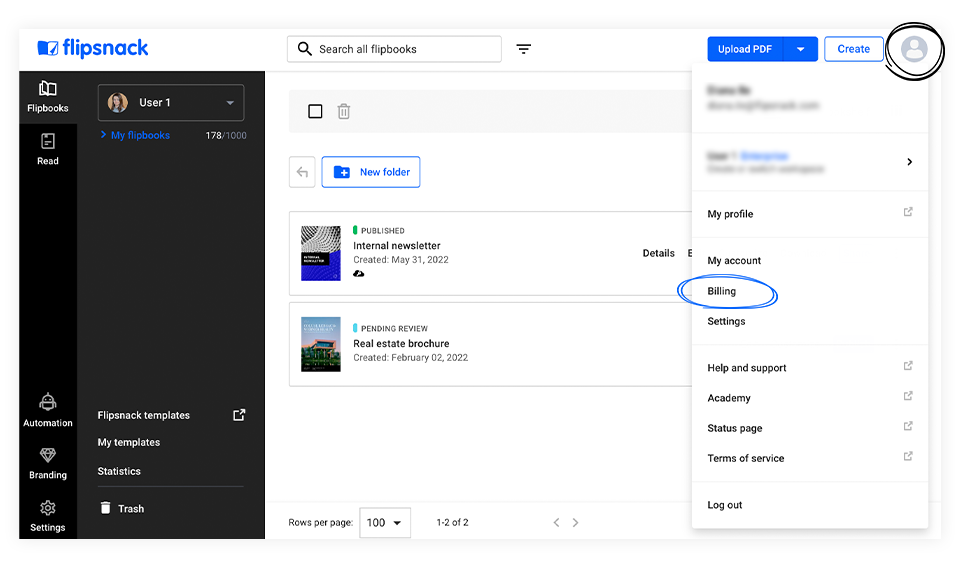 2. Click on Subscription and then click on Change.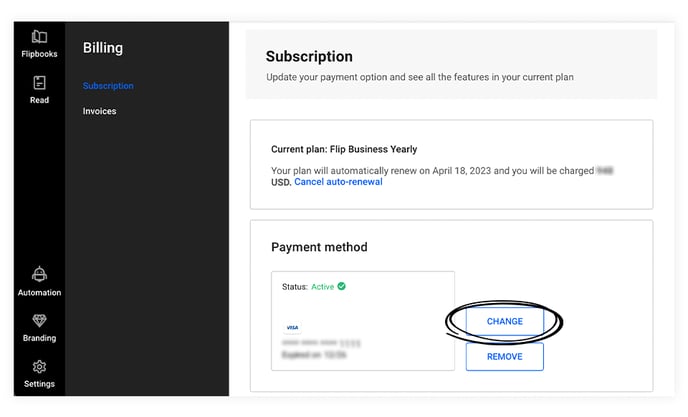 3. In the newly opened pop-up window, add your new payment details and click on Save changes.

Important: You cannot change your payment method from PayPal to Credit/Debit Card or vice-versa. You cannot change your payment information if your membership is old and not part of our current memberships.
This also applies to failed payments or canceled auto-renewals. Once old plan subscriptions are interrupted, they will no longer be available.
Please contact our support team via live chat if you have any difficulties.