Learn how you can upload SVG files in Design Studio.
SVG files are useful because they can display vectors at any scale. This means that even if you zoom in and out on the SVG element, its clarity will remain intact. These types of files are specially used for logos.
Until now, the only available uploads in Design Studio were the images and videos.
We're happy to let you know that we just implemented a new feature through which you can upload SVG files.
We know how important it is for you to be able to use SVG files that maintain their high quality at any resolution.
Let's say you want to add your logo to some of your flipbooks. On some pages, you may not have enough space, therefore you need to make the logo smaller. You don't have to worry anymore that your logo will be pixelated if you resize it. Just upload it as an SVG file and give it any size you need.
This feature is available starting with Business plus.
How you can upload your SVG file in Design Studio
Firstly, open our Design Studio. Go to the Uploads tab on the left side and click on Upload images and videos, and simply select your SVG file.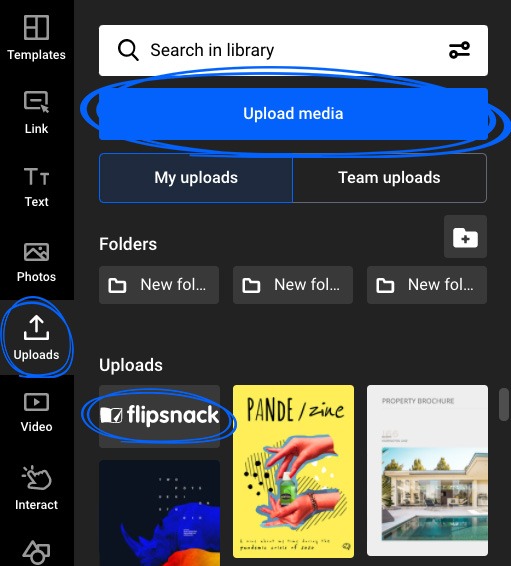 One common mistake for which your SVG file may not be valid is that it lacks the width and height attributes.
Tip: Make sure your SVG file has the width and height attributes. Without these 2, you won't be able to upload it in Design Studio.
That was all. Easy, right? Head over to Design Studio and see how great this feature is. If you have any more questions, please ask us via live chat.