Read more about downloading publications in PDF format
How to activate PDF download for readers
If you are a publisher and you want to enable the PDF download for your readers, simply edit your flipbook, go to the Customize page and, enable the PDF download option, then publish as usual.
Important: Only the publisher can enable the PDF download or PDF print for readers, and you need to be a premium user to enable this feature.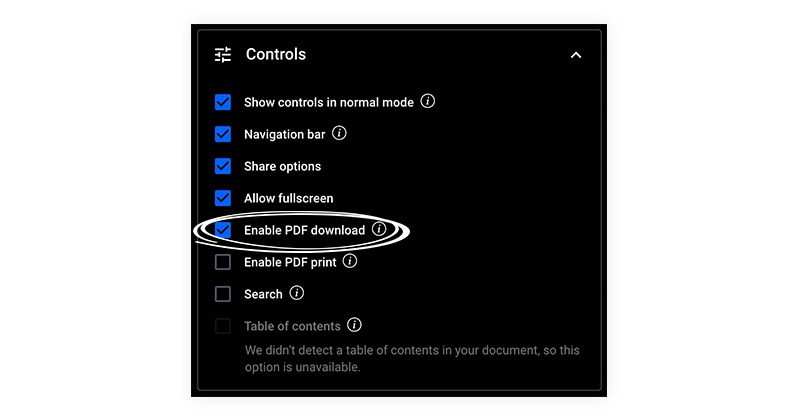 How to download PDFs
We know how much readers like to use Flipsnack to find amazing publications made by our creative publishers. That's why we thought it would be useful to show you how you can read your favorite ones anytime and anywhere.
You will be able to download the PDF by clicking on the Download button while in fullscreen mode or in normal mode if the publisher also enables the Show controls in the normal mode option.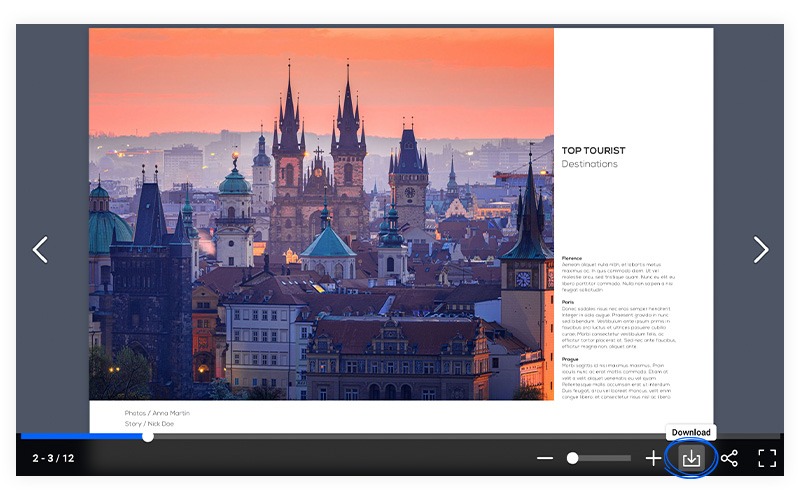 Once you click Download, a new page will open with the following message: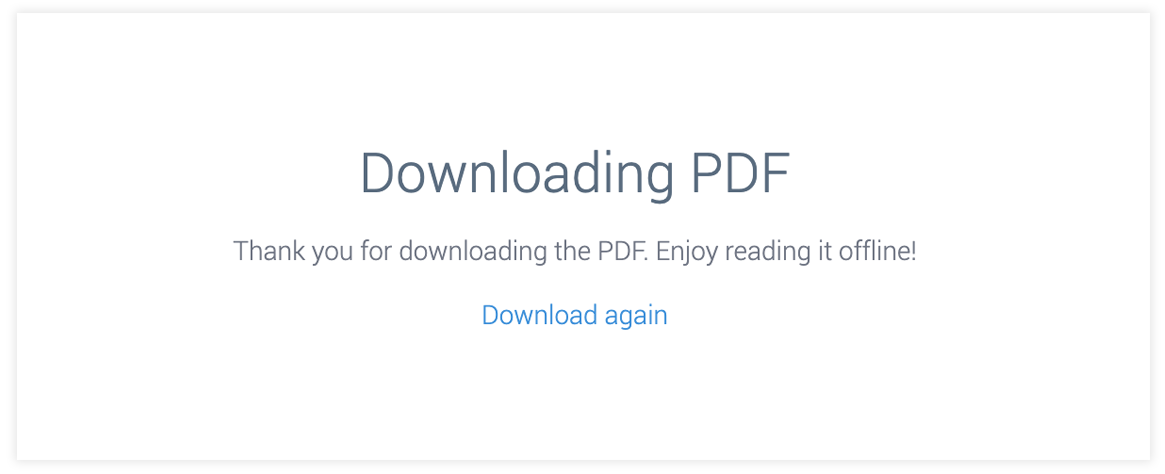 Save the PDF on your computer, read it offline, or print it.
If you are a publisher and you designed your publication on Flipsnack, and want to find out how to download or print your PDFs, our article about PDF Download is the perfect one to read.
For any additional information, don't hesitate to contact us via live chat.