Why would you break up with us in the first place?
We can't think of any reasons why you should delete your Flipsnack account. However, if you no longer use Flipsnack and you want to delete it, keep on reading to see how to do it.
Two situations may occur when deleting your account. Let's start with the first one.
Delete your individual account
When you choose to delete your account, and you're not part of a team workspace, you can easily delete everything you have in your account. Here are the steps:
Log into your Flipsnack account, then click on your account image and select My account.

Click on Account details and then click on Delete account.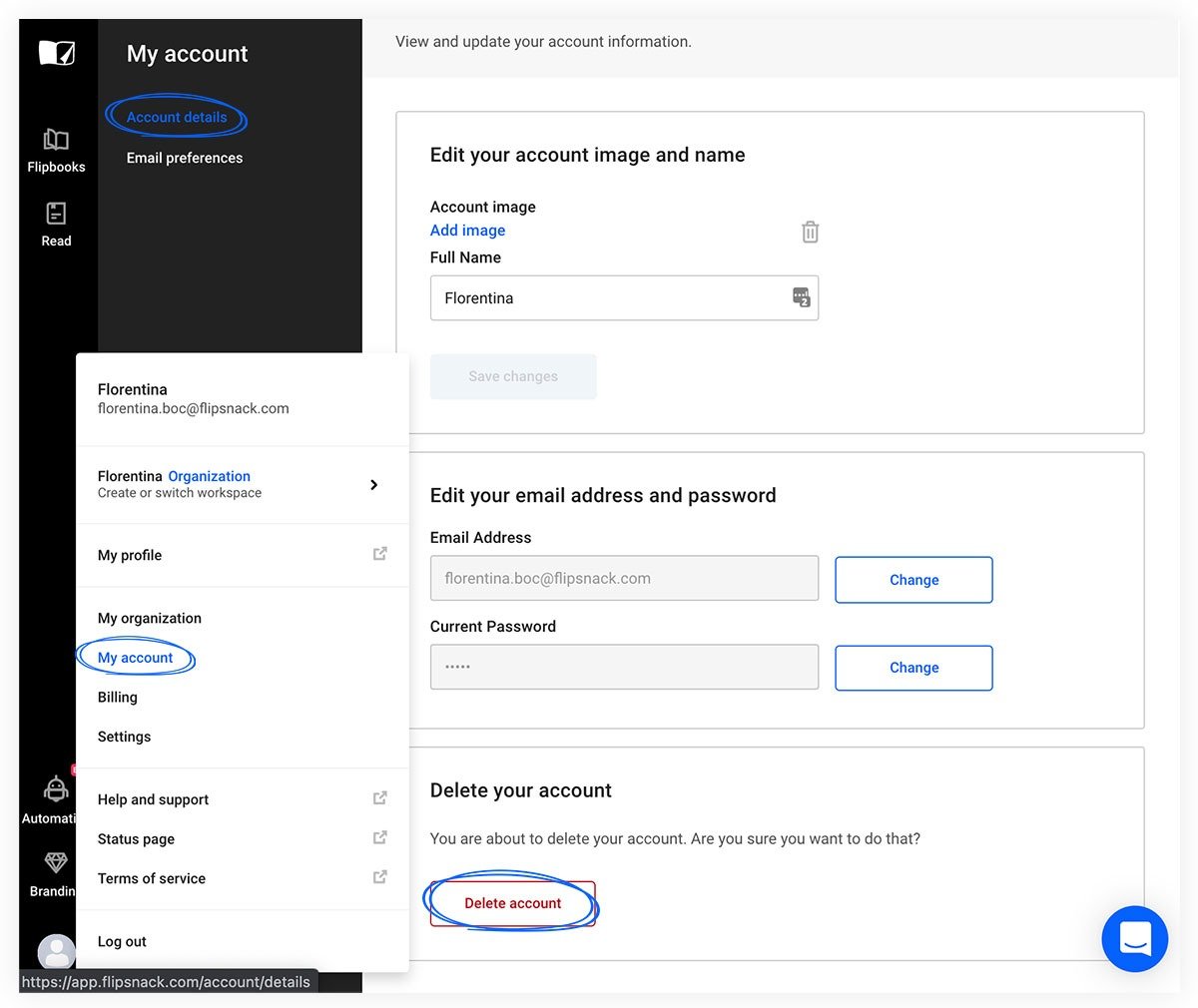 3. In the newly opened pop-up window, simply click again on the Delete account button.
Delete your account - team workspace
If you want to delete your account but you're part of a team workspace, you can easily transfer all your flipbooks to another team member. See how:
The first two steps from the section above also apply in this situation.

In the newly opened pop-up window, choose the person to whom you transfer your data. Then, write down your password to complete the deleting process. Finally, select Delete account, and you're done.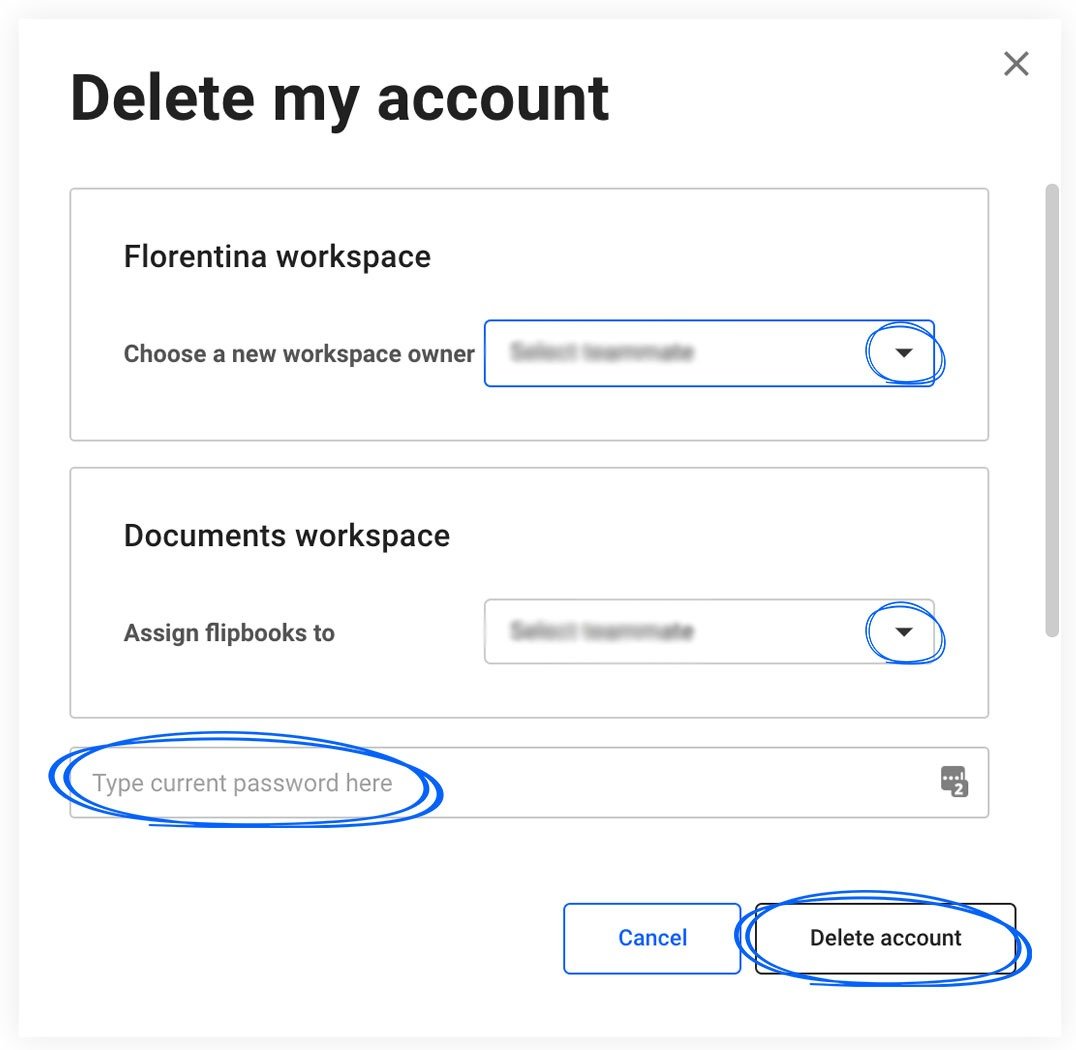 However, there's another method by just changing your email address and let all your data be transferred to another colleague.
Important: This process is not reversible. Once you delete your account, you will lose all of your data, and the account will be erased. You might also be interested in knowing what happens with all your Flipsnack data after deleting your account.
I hope this article was helpful. If you need help, please contact our support team via live chat.