Tutorial to help you create your first flipbook from scratch.
In Flipsnack there are various ways of creating professional flipbooks even when you don't have a ready-made PDF. The design process happens with an easy drag and drop, so you'll finish it in just a few minutes.
Let me show you how.
Go to My Flipbooks and on the upper right side, click on Create.

Choose a size for your publication (in this case A4) and click on Create.

Select one of our templates and drag and drop it into the page to apply it to your flipbook.
Everything happens with an easy drag and drop in our Design Studio, so you can change photos without messing up the layout. The template can be customized extensively: change colors and texts, or remove elements, to make the page look exactly as you want it to. We recommend using colors that compliment the image.
Repeat the same process on the second page. Drag and drop your image, edit the text and change the image tag.
The back cover should have a similar look to the front cover, so use the same colors. You'll notice that our tool "remembered" the custom colors that you have been using most, so that saves you a lot of time. Just click on the Background button and select the color of your cover from the Recent colors list.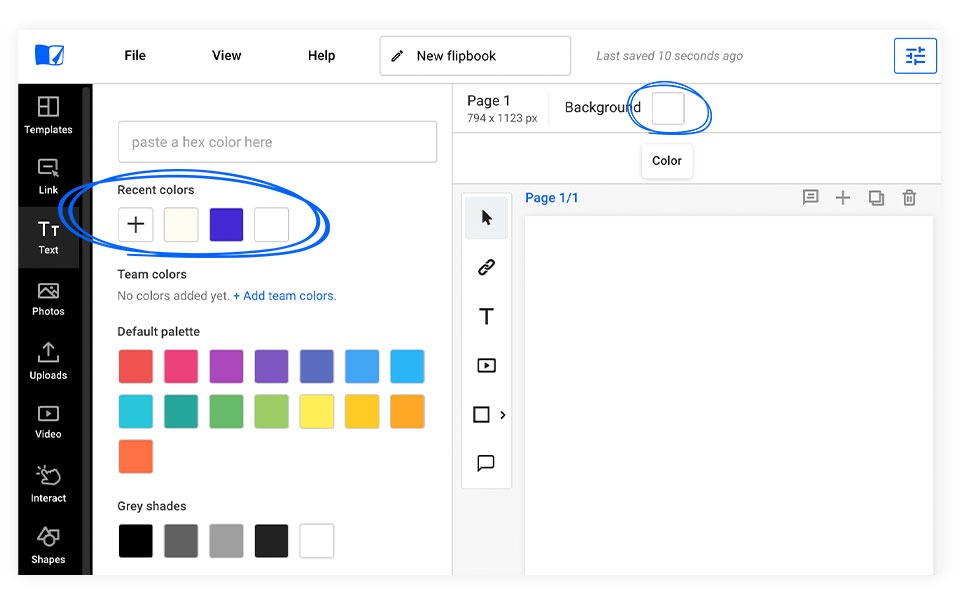 By now you already know how to replace images. It's important to use visual imagery because it draws attention to your content.
When you add a new page to your flipbook, it is placed after the selected page. You can work on a blank canvas and arrange images and texts to your liking. However, it is a lot easier to work with Flipsnack's templates.
Make your publication more engaging by adding videos. Don't forget to use the same colors throughout your project for visual consistency.
You will always know if the page that you're working on is placed on the left or the right by looking at the page thumbnails. For example, we know that our page below will be placed on the right side.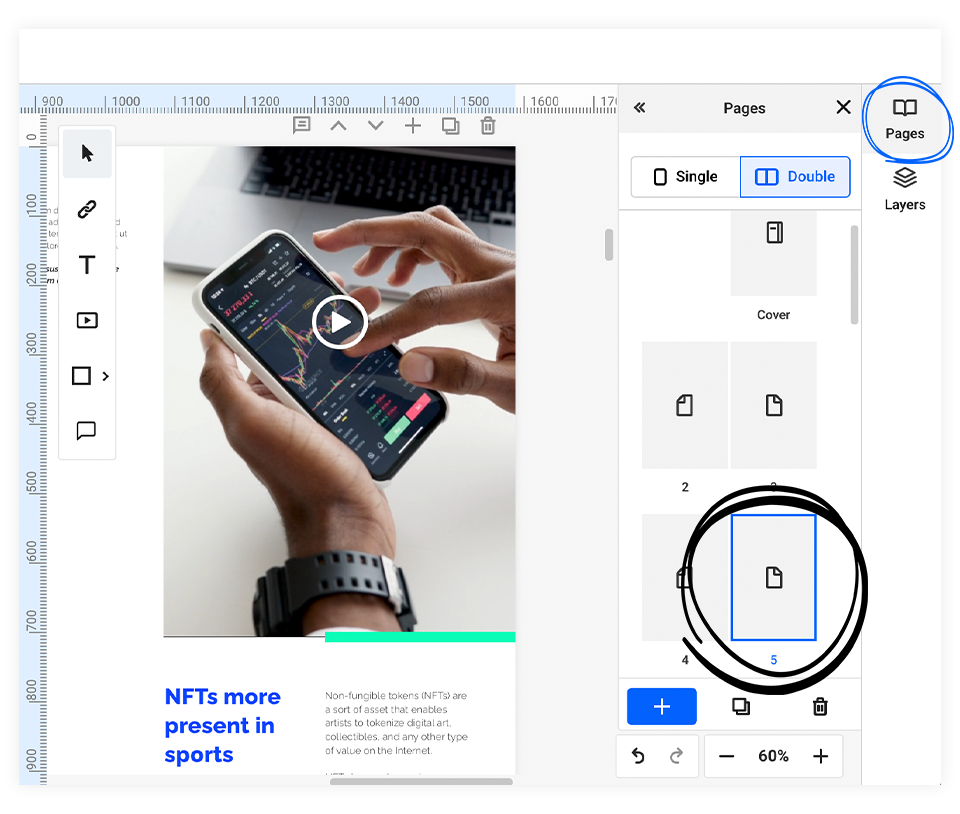 It's time to check the preview. Select the first page of your flipbook and click on the Preview button from the top right.
Important: if you have page 10 selected and click Preview, your flipbook will preview on page 10, which is why, if you want to preview the entire flipbook, make sure you have the first page selected.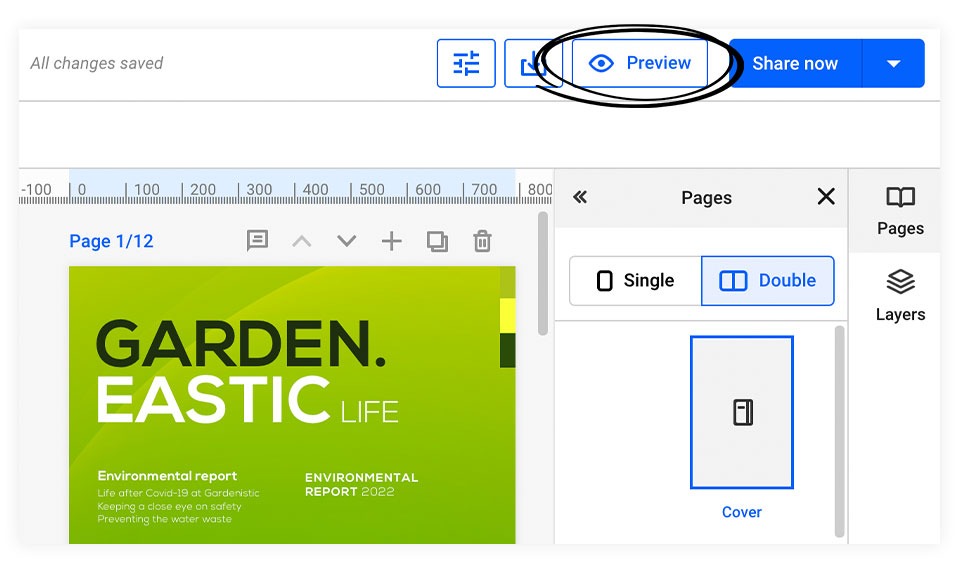 If you're happy with the results, then hit the Share now button. Provide all the required details, as they will be indexed by search engines, and make your flipbook more discoverable.
After your work is published, you can take another look at it and then share it with your friends and readers.
Learn how easy it is to create a flipbook from scratch with Flipsnack.
If you have any other questions, please contact our support team, they'll be more than happy to help.