Learn how to edit a brochure template in Flipsnack.
Flipsnack offers different possibilities for creating your publication. You can either upload a PDF, design it from scratch, or use one of the templates you have at your disposal. Once you have found the desired template, all you need to do is to edit it to your liking.
Go to Create from scratch.

Choose the desired size and click on Create. We offer pre-made sizes suitable for different types of publications.

Click on Templates and then choose the desired template from the dropdown menu. They are categorized into different domains, so you can easily find what you are interested in.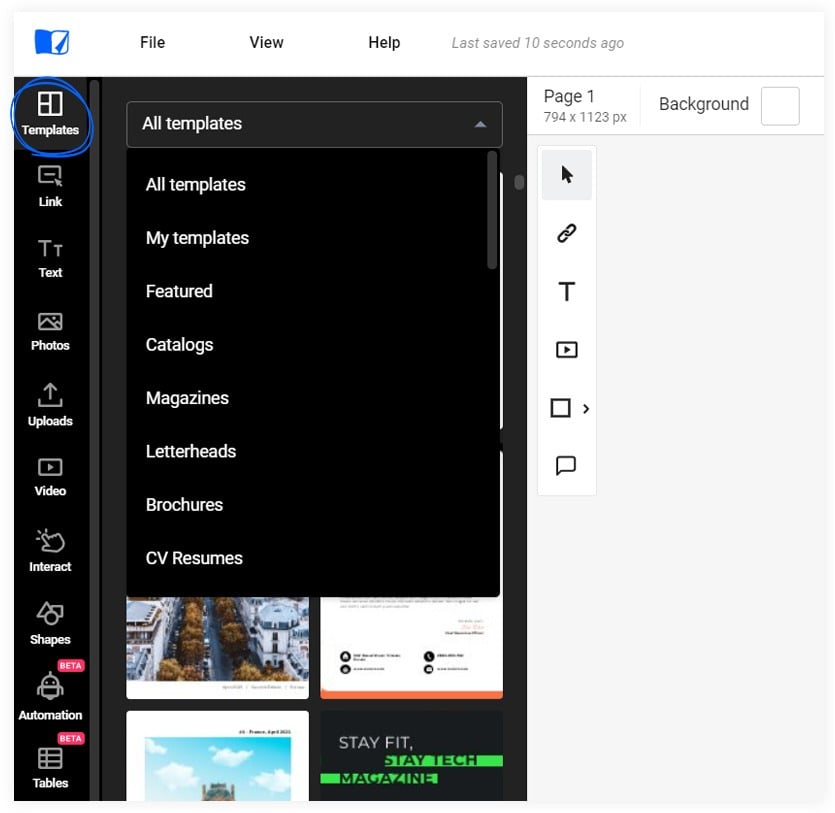 Once you find a suitable template, you have two options:
4. Click on Use all pages to select the entire template. This will add all the pages automatically. Alternatively, you can drag and drop any template you pick into the Design Studio.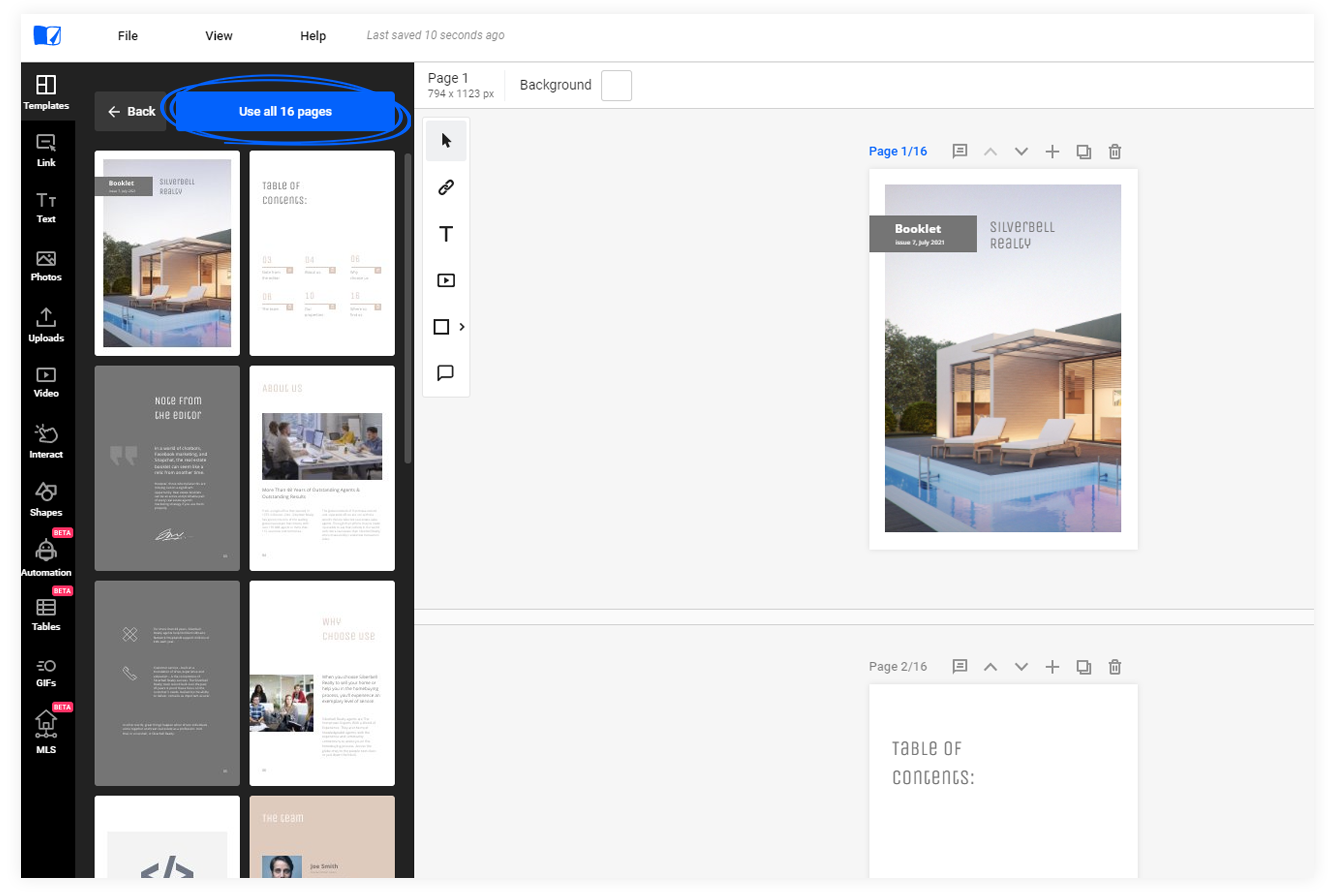 5. Or, you can add each page individually by clicking on an image and then on Add new page. Repeat the process as many times as you wish. This is great when you want to use only a few pages from the template.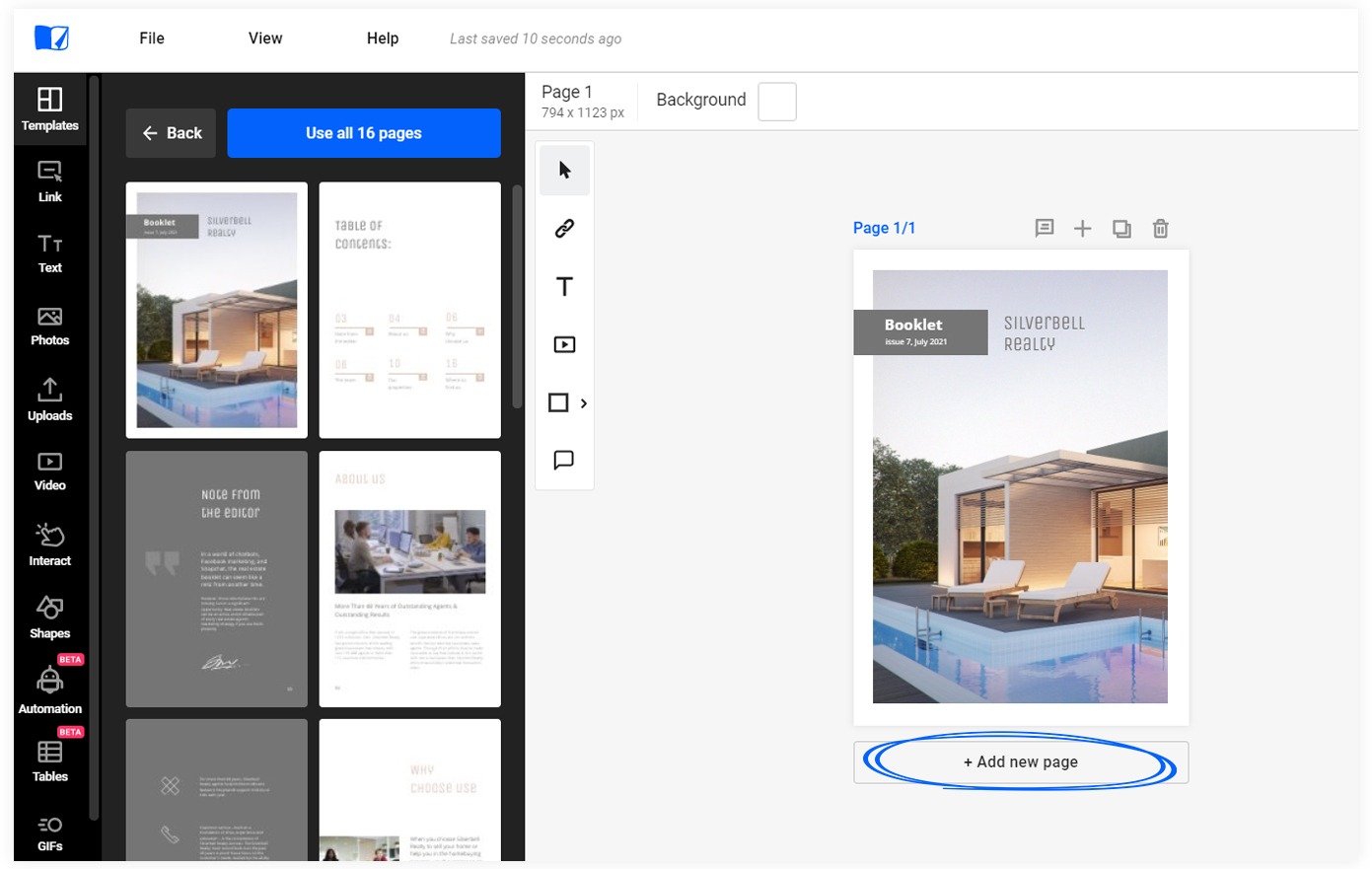 Once you have added the template page or pages, you can personalize the publication to your liking. On the left-hand side panel, there are different buttons to choose from: Link, Text, Photos, Uploads, Video, Interact, Shapes, and GIFs, each with a different purpose.
You can insert photos, and videos, embed maps and add interactive buttons. The possibilities are endless. All you need is a little bit of imagination.
If you find editing a template difficult, head over to Flipsnack Academy for a more in-depth course.
Don't hesitate to contact us if you have any questions!