Will I lose the settings if I don't publish my flipbook?
You don't have to worry. Flipsnack offers an auto-draft feature, so all your edits and settings will be saved as drafts even if you did not publish your changes.
If you saved a flipbook as a draft and decide you don't want to keep the changes anymore and return to the last published version, simply click on the 3 dots on the right side of the flipbook labeled as draft and select Discard draft.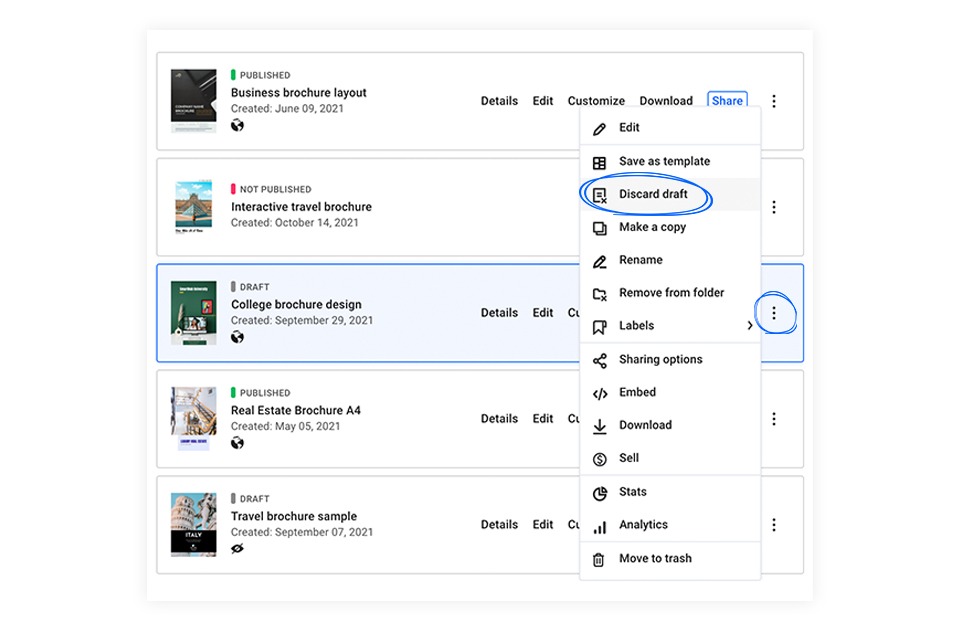 There are many other flipbook labels on Flipsnack.
The last version of your flipbook will always be in My Flipbooks.
Important: To save the text you edited, simply click anywhere on the flipbook or outside of it in the gray area before proceeding with other edits.