Once I've published a flipbook, will I be able to edit it again?
If you want to edit a flipbook already published in this article you will find out how you can do it.
First, you need to go to My flipbooks, select the flipbook you want to edit, and click on Edit.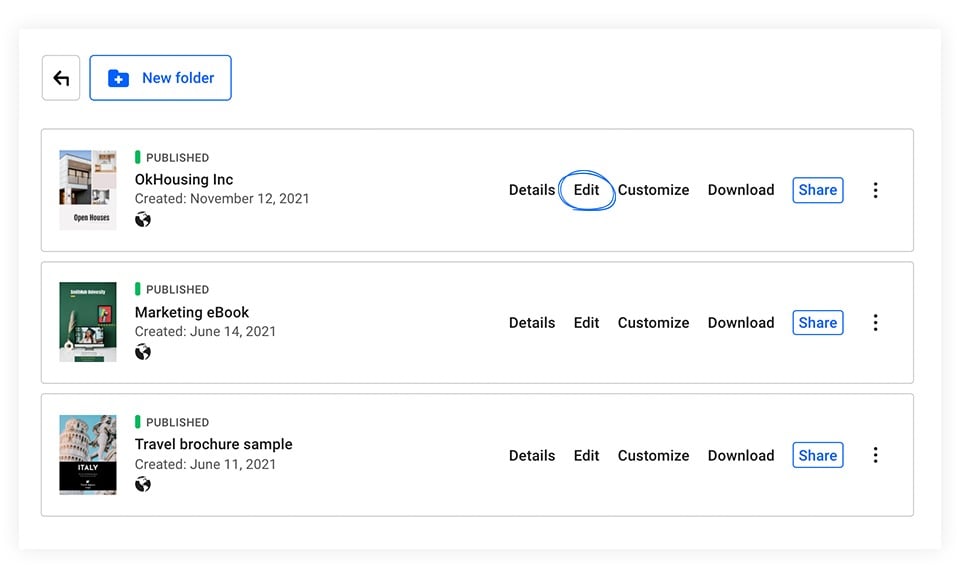 After you're done editing, in order for the changes to appear live, you will need to publish your flipbook again by clicking on the Share now button.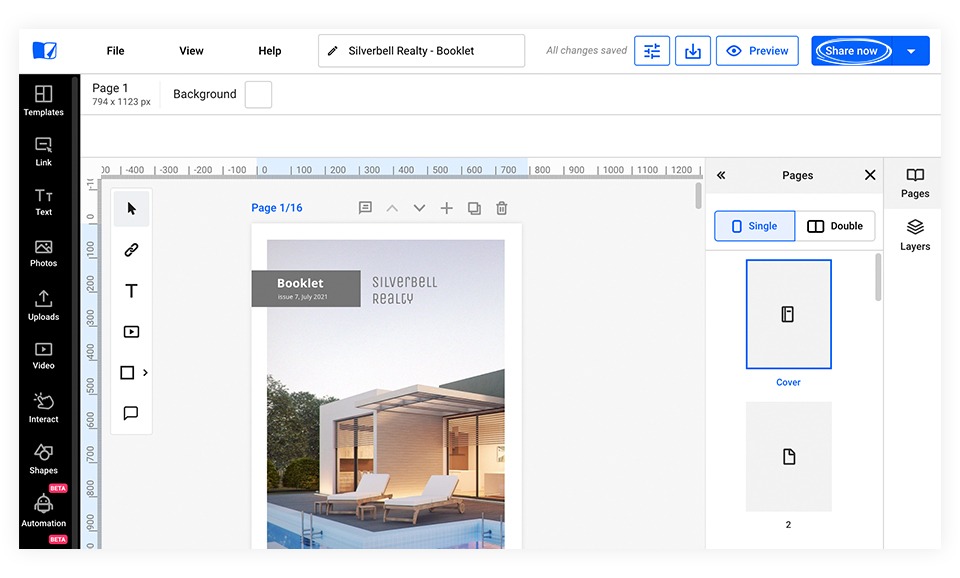 Now click on Update and you're done.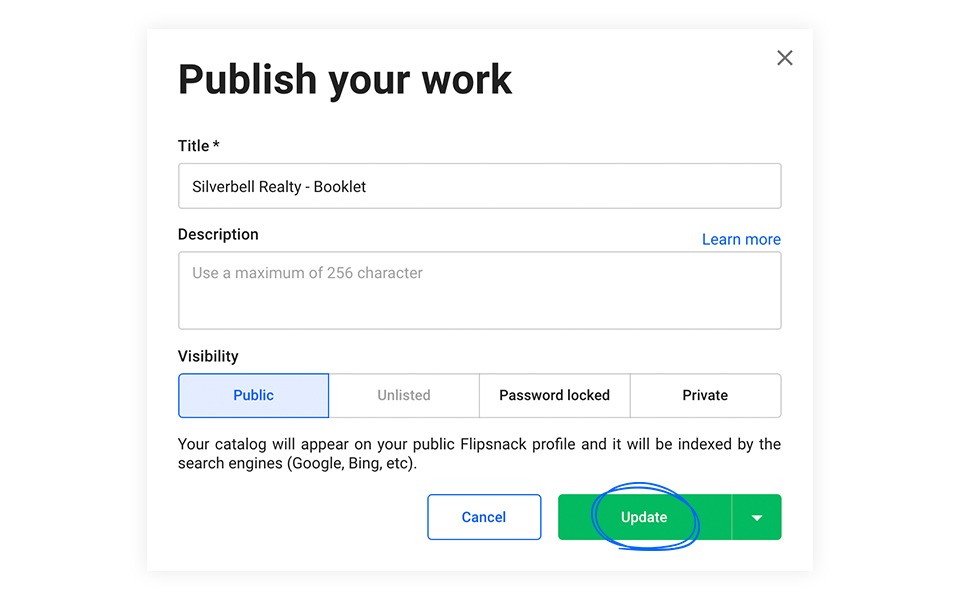 Keep in mind that in case you don't re-publish the flipbook, the changes will be saved as a draft in the workspace.
However, if you decide to re-publish the flipbook you've saved as a draft, you'll need to click on Share now and then on Update.