Discover how to edit a flipbook that has already been published and how to republish it.
To begin editing your published flipbook, go to My Flipbooks, choose the desired flipbook, and click on Edit.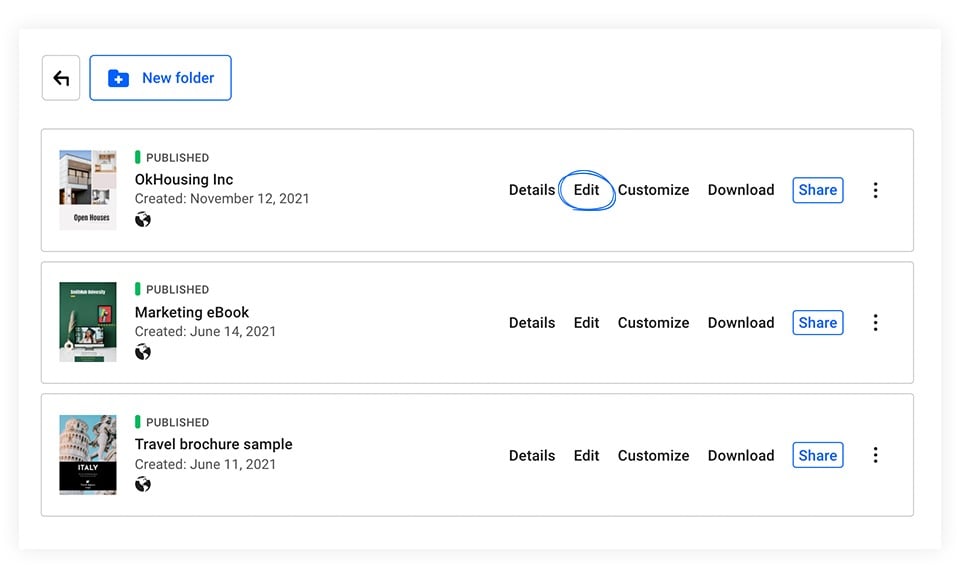 Once you have finished editing, to republish your flipbook and make the changes visible to others, click on the Share now button, then on Update, and you're done.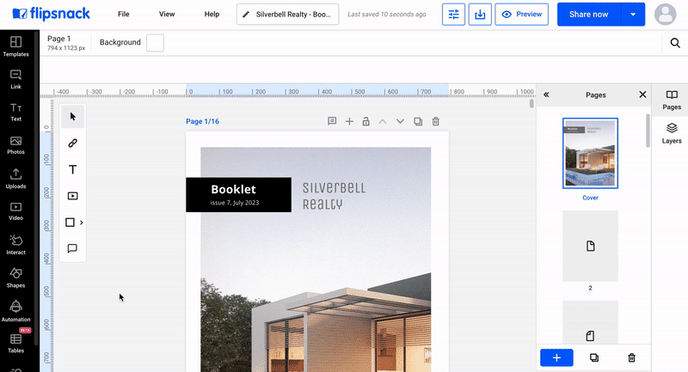 Note: Keep in mind that if you don't republish the flipbook, the changes will be saved as a draft in the workspace.
However, if you finally decide to republish the flipbook you've saved as a draft, you'll need to click on Share now and then on Update, as mentioned.
If you have any questions or suggestions, do not hesitate to contact us via live chat.