Learn how you can easily bulk upload your PDFs (or JPGs) to convert them into single or multiple flipbooks
In Flipsnack, you have two options you can use if you want to bulk upload your PDFs or JPGs. You can merge them and turn them into a single flipbook, or you can just bulk upload them and convert them into multiple flipbooks, depending on your needs. This article is designed to show you how you can use these two features.
Bulk upload PDF files to create a single flipbook
If you want to create a single flipbook out of multiple PDFs, all you need to do is to log in to your Flipbook account and in My flipbooks, click on Upload PDF. Select the files you want to upload, click on Open, and then a pop-up window will appear asking if you want all your PDF files to be separately uploaded or if you want to make each one a single flipbook.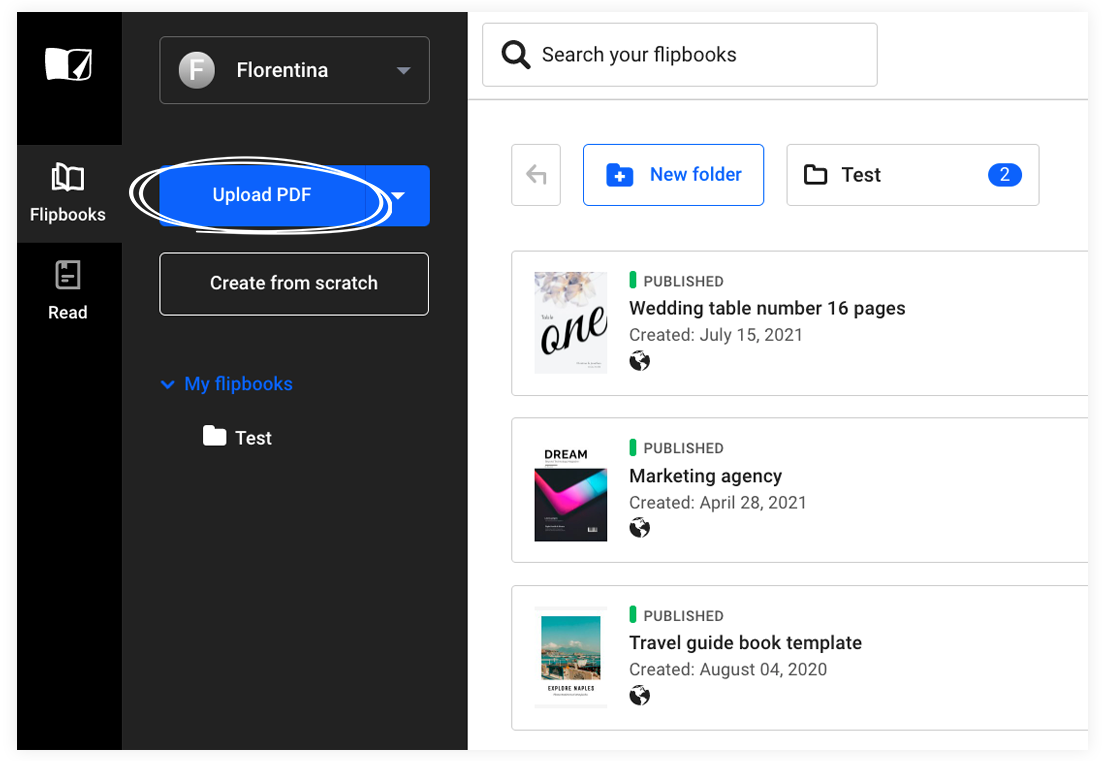 It's important to know that once you press the Next button, all your files will be merged into one flipbook and you will not be able to unmerge them after, so make sure you arrange them in the right order.
Note: It's easier to publish your flipbooks directly after uploading your PDFs by just clicking on Publish now. So you won't have to go through the design process anymore.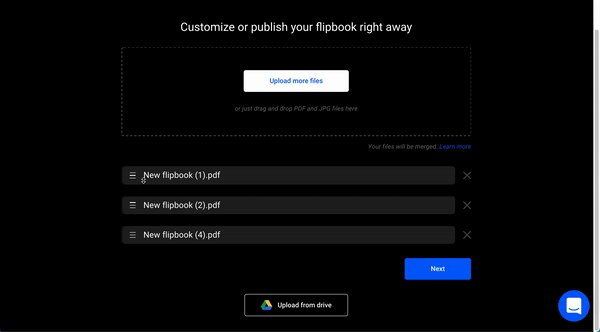 Bulk upload PDF files to create multiple flipbooks
If you want to create multiple flipbooks at the same time, all you need to do is follow the steps above and click on Keep files separately. Each PDF will be separately turned into a flipbook. In order to edit or publish them, you'll have to do this for each one individually.
Now you have all your documents turned into beautiful flipbooks!
If you have any questions, don't hesitate to contact our support team, as they are always here to help.