A short introduction to the Double page layout
A double-page layout feature is useful, especially when working on a magazine, newspaper, or book. And it also brings a great visual aspect to any publication.
You're able to choose a double-page layout display for your publications. It's very straightforward, so let's go over it down below.
Once you are in Design Studio, all you need to do is select File in the top-left menu, go to Flipbook settings and in the new popup just modify the Page layout from "Single" to "Double".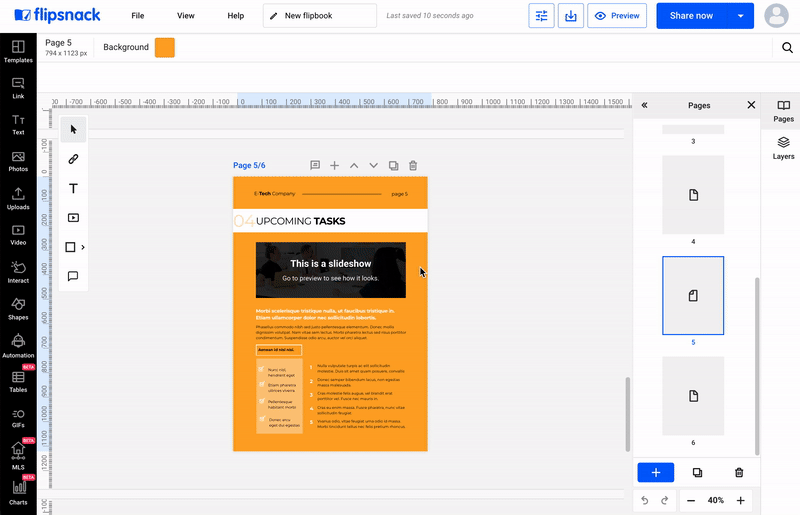 Finally, scroll down to see a side-by-side page view of your publication.
This view is beneficial for anyone who wants to get a vivid image of the final product. If something doesn't line up quite right, all it takes is a quick edit, and it's all fixed.
Important things to keep in mind regarding the double-page designs:
All of the design elements added in Design Studio across 2 pages (text boxes, pictures, etc.) with the Double page layout will be considered anchored to the left page.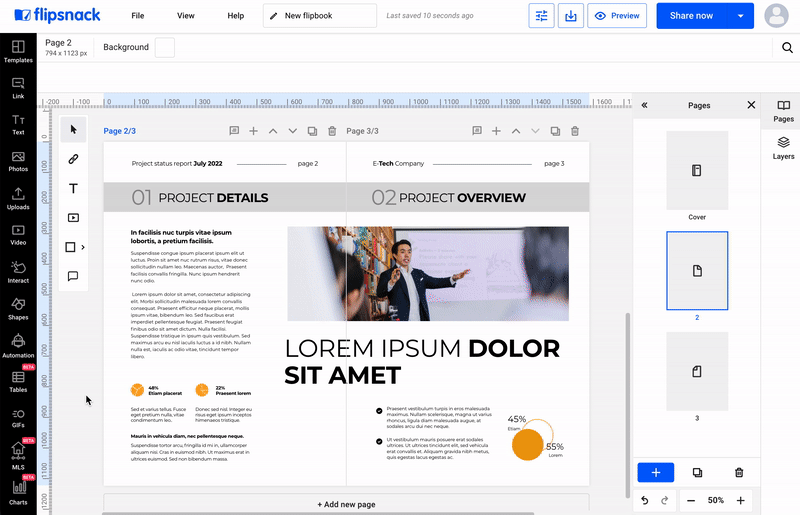 So, if you switch to the Single page editing mode after you finish your design, then the design element will only appear on the page on the left. This is because the design elements will not be automatically duplicated or split as you switch the design mode to a Single page layout.
For this reason we recommend that you choose a page layout that will suit your needs. It is possible to change the layout after the design is complete, but the process requires additional effort.
Also, keep in mind that the design model you're using will have implications on the Layout style - how your publication appears on mobile and desktop devices.
Note: In order to customize the publication's view in Single page view or Smart view, your final edit in Design Studio must be published in Single page layout.
If you have any questions, please don't hesitate to contact our live chat support team.