Why does the full-screen option not work on your iPhone? Here's why, and what you can do instead.
You may have noticed that the fullscreen doesn't work on your iPhone and perhaps you may have reported it as a bug.
The iPhone doesn't support the HTML5 Fullscreen API and browsers don't offer an alternative way for getting somehow into the fullscreen. So basically, it is technically currently impossible right now to get flipbooks (and other types of HTML5 content) into the fullscreen mode using OS Chrome or other browsers.
Luckily, this limitation does not apply to iPads or MacBooks.
Even though we can't override this restriction, we found a solution specifically for iPhones. We display your publication in the browser, almost as large as the browser size. There's no other content being displayed right next to it. It's really the closest we can get it to looking as if it's in full-screen mode.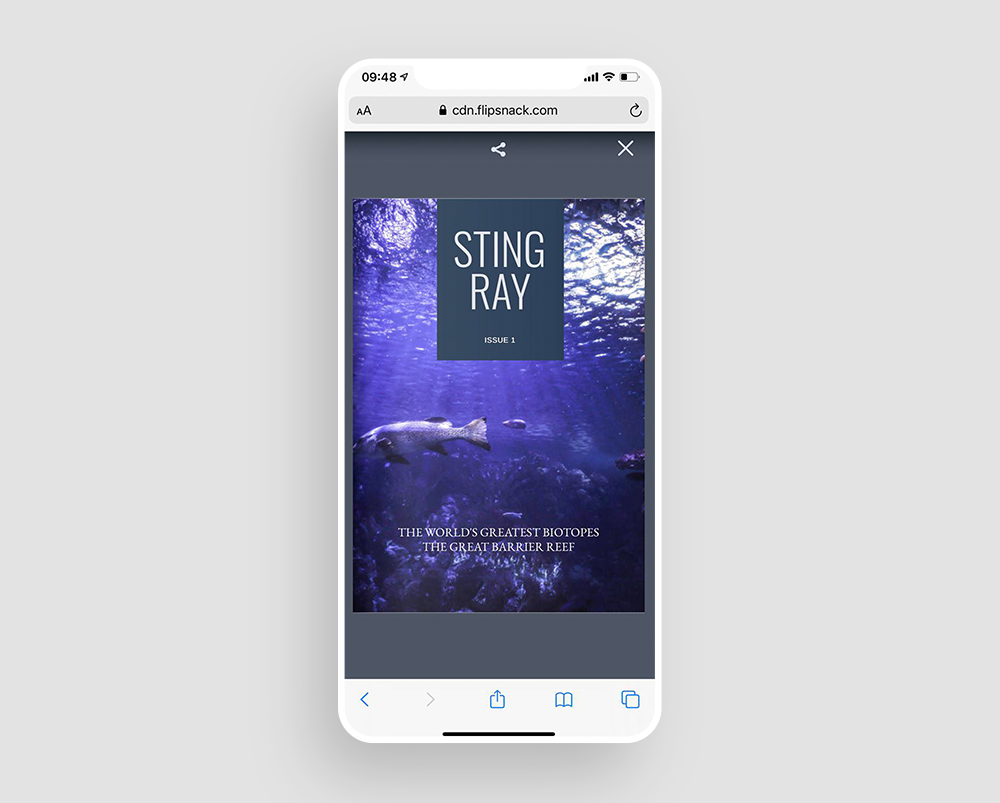 We would like to suggest 2 other alternatives which you might like:
Use the full-view URL to share or view your flipbook. If you don't like our current solution because of the CDN link, then you might like this solution better. Alternatively, you could also take into consideration white-labeling the full-view URL with your own custom domain.

Download and use the Flipsnack mobile app. We have a free app available for iOS and Android that you can use to view your own flipbooks or magazines and catalogs published by other users. It has a really nice and clean interface. Additionally, we recommend using it because it allows you to save your flipbooks in your app for offline use! How cool is that?
We hope this helped!