Learn how vertical scrolling is working in Flipsnack.
Our Design Studio (the place where you can design awesome publications) has just been updated. Now you can move from one page to another by simply scrolling down in the editing tool. This is a more natural way to navigate to pages.
It's also the first step we've made towards double page editing. So stay tuned, you'll see many other great things coming to the Design Studio!
Basically, you don't have to click on the pages panel, and then click on page thumbnails from the Pages panel in order to access a specific page. Now you can simply scroll up / down until you reach the desired page. This update doesn't change any of our other functionalities.
4 reasons why vertical scrolling is better
Better overview of your pages
Now you can see all your page designs with a simple scroll of the mouse. Having this easily accessible overview of all the pages is a clear benefit, because it will help you identify any design elements that just don't work with the overall design. It's also a simple, quick way to reveal all your page designs.
Seamless experience. No more useless clicks.
The new display offers easy access to the entire content because it's all listed in a single area, and the navigation from one page to another is really smooth. Going from one page to another will not disrupt your work flow with unnecessary clicks.
Pretty much everyone uses the mouse while designing. With mouse wheels, you'll can scroll to the desired page with a single flick of a finger, in a matter of seconds.
Scrolling comes much more naturally to people than clicking, because of all of the aforementioned reasons. We truly believe that you'll like the new Design Studio even more now, because it's so easy to work with it now.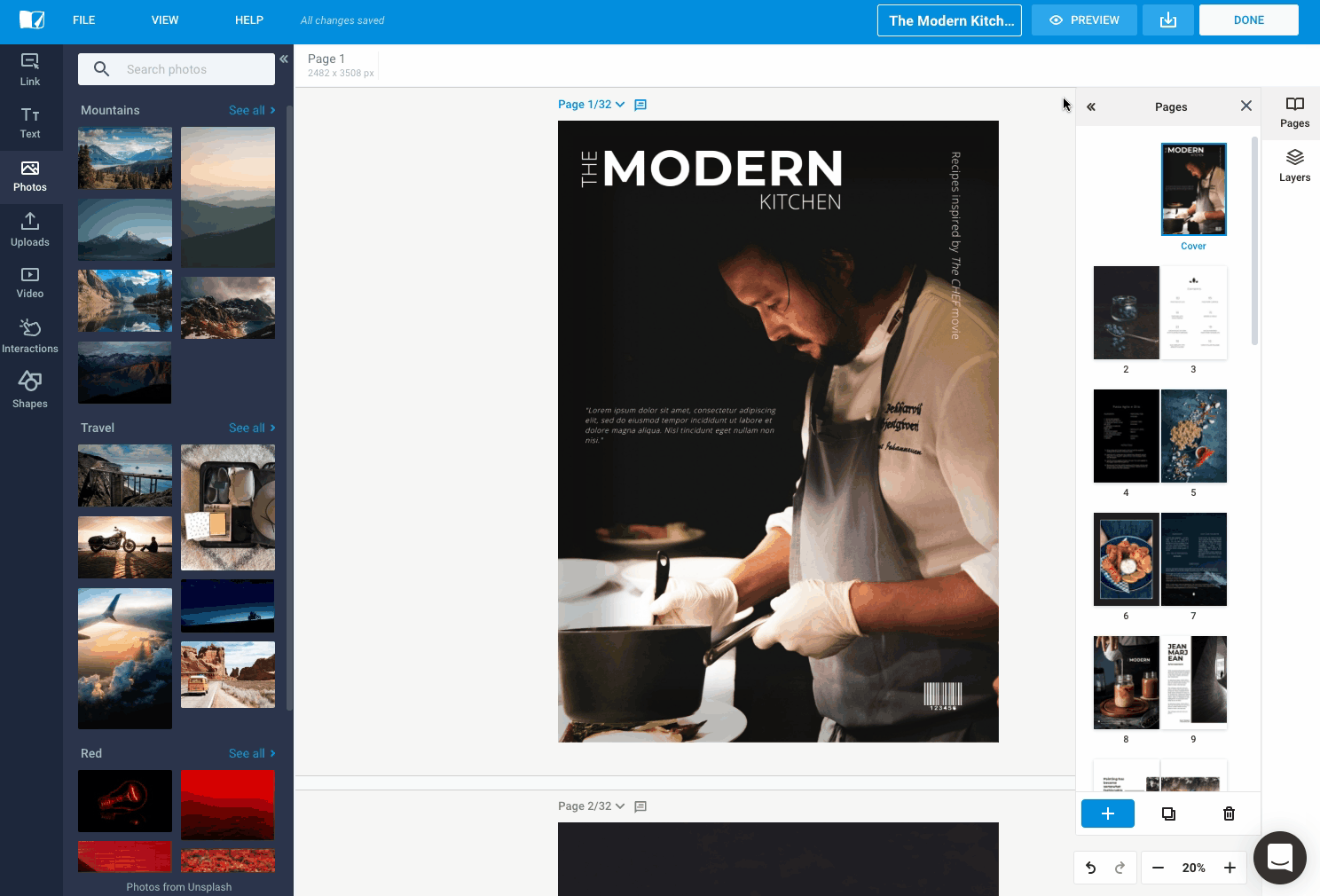 We love getting suggestions and feedback from you. Please let us know if you like the scrolling and tell us how we should continue to improve.