Everything you need to know about Flipsnack's mobile app.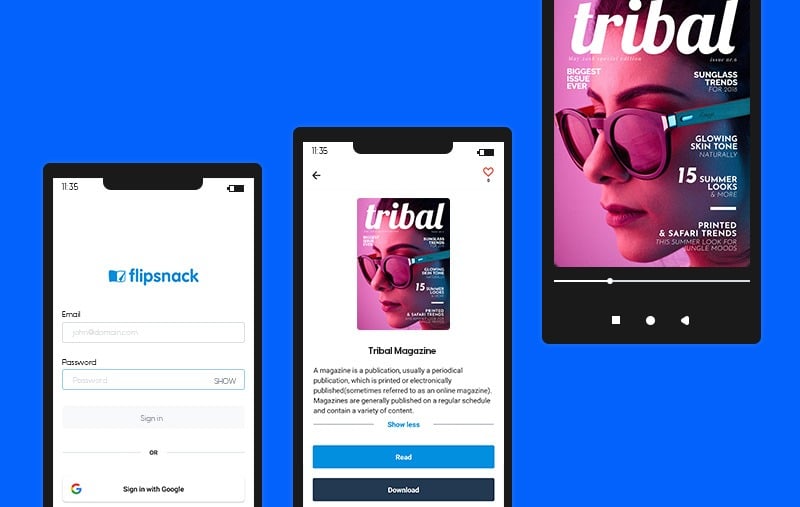 We here at Flipsnack are very proud to introduce our mobile app.
Here's what you can do with our app, available in the Google Play Store and Apple App Store:
View beautifully created flipbooks
Our app allows you to read and download flipbooks on the go. At any time, you can log into the app just like you would on our main platform, and read any flipbook. You can also download flipbooks for later use, even offline.
View and manage your own flipbooks
One of the most important reasons we created this app is so that you can keep track of your own flipbooks. Now, with a simple tap of your finger, you can see and read your entire flipbook library.
View and manage your followers
If you're pumping out some awesome content, you're going to start gaining some followers. With the mobile app, you can see everyone who's following you, everyone that you're following, and manage each and every one of them.
View your purchased flipbooks
Once you've purchased a flipbook on our web platform, it will appear in your mobile app. Just like your own flipbooks, you can read these anywhere at any time.
In the near future, we are going to be adding loads of amazing features to help you get the most out of the experience.
If you have any suggestions on how we can improve the app, feel free to let us know. We're always looking for creative ideas.