Start selling and managing your magazine issues through subscriptions.
Have you ever wanted to offer your readers a subscription so they can automatically get access to your next issue?
Now you can! Magazine subscriptions are a great way to maintain an ongoing relationship between you as the publisher and your readers and create loyalty. It also means that the reader will automatically get all the issues that you publish within a subscription, without disruption.
We know selling subscriptions is a requested feature by both publishers and readers so we made it possible and easy to implement!
Important: We have a Rolling subscription through which publishers can sell a recurring subscription that gives readers access to all the publications. We encourage you to try this one as the old version will be soon deleted.
Note: Keep in mind that if you want to unlock this add-on and sell magazines, books, or courses through Flipsnack, you will have to pay a fee of $100/month in addition to your subscription.
Where do I start?
First, you have to set up your subscription. You can find Sell Subscription in the Settings section of your workspace.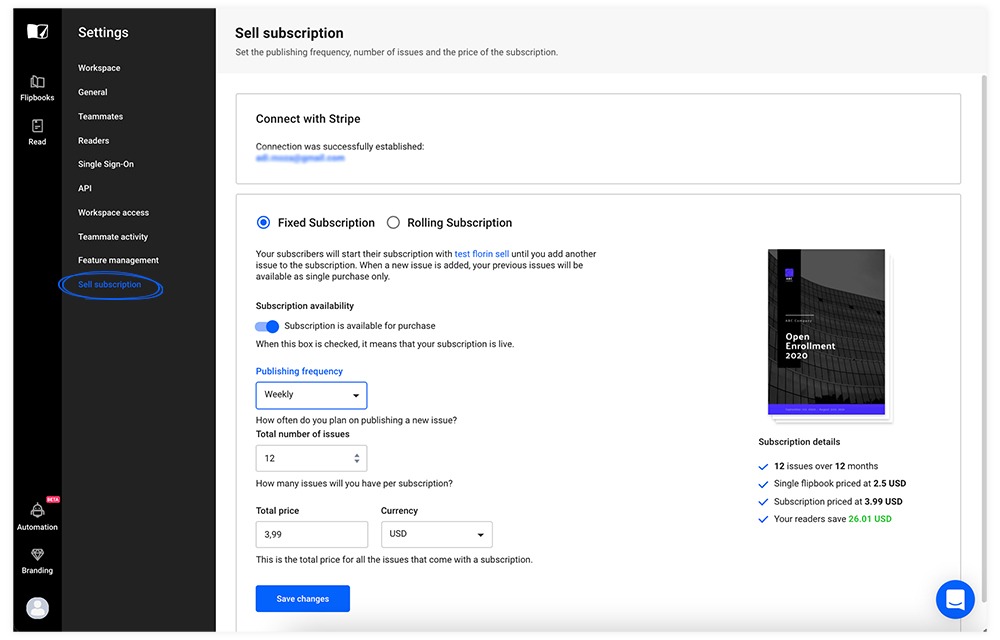 You'll find the Sell Publication feature also in Customize. So you can set your selling options right before publishing your flipbook.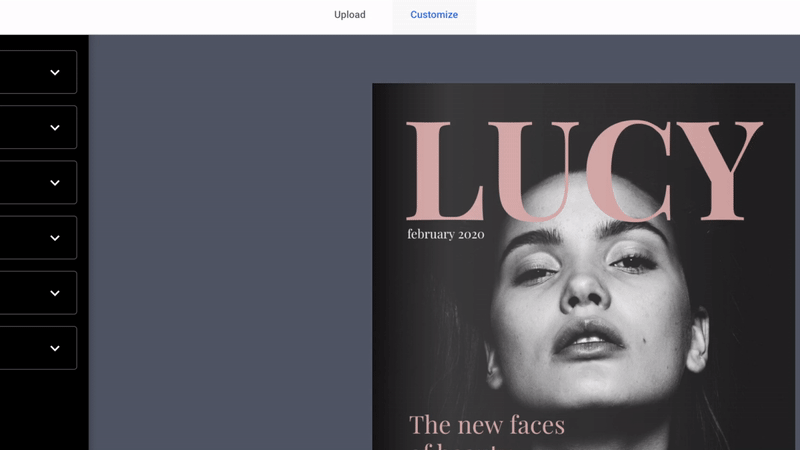 Also, you can set up how many preview pages you wish so your audience can have a sneak peek at your publication before buying it. Just keep in mind that the preview pages will be consecutive and not random pages in your publication.
Publishing frequency
Determine how often readers will get to enjoy your magazines. Will it be yearly, quarterly, monthly, weekly, or daily? It is up to you to adopt the best option for you.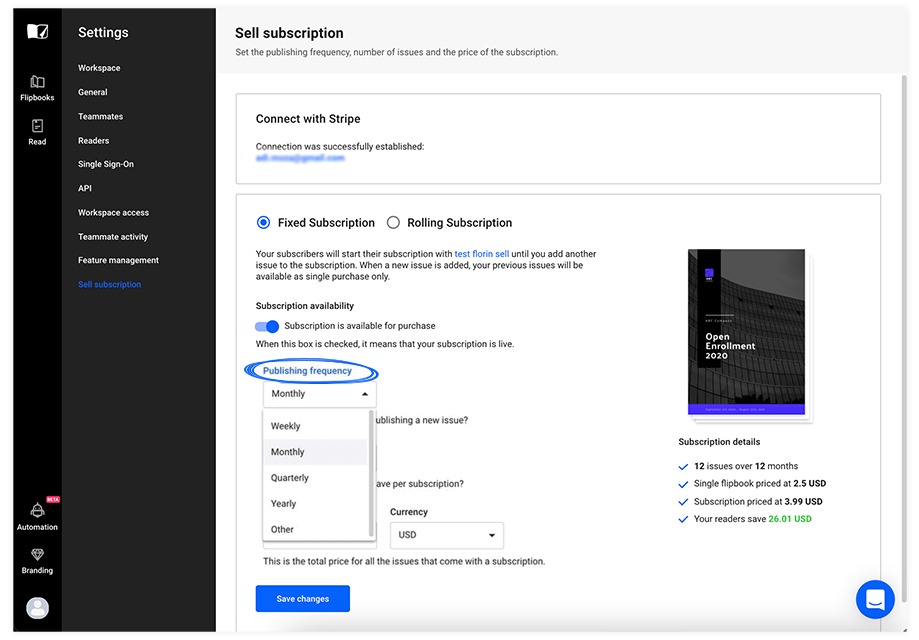 Note: When a new issue is added, your previous issues will be available as a single purchase only. As a publisher, it's your responsibility to make sure you always publish new issues on time and don't miss your scheduled publishing dates.
Number of flipbooks
You can also select the number of issues your audience gets with your subscription. For example, if you set the frequency to monthly and offer a total number of twelve flipbooks, your readers will have to chance to read your publications every month for an entire year.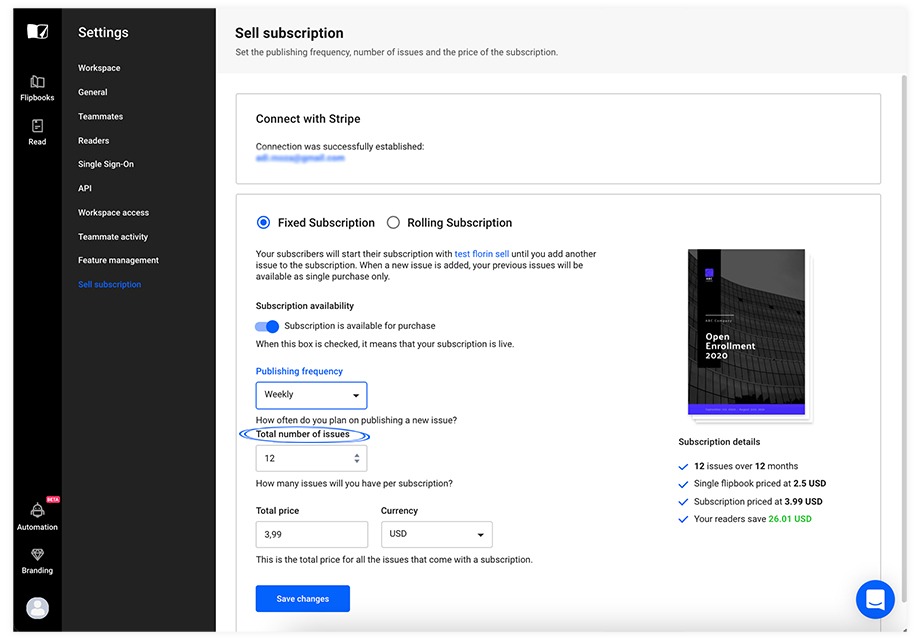 If you decide to modify the number of issues included in the subscription, you can do so by checking the Subscription is available for purchase box and saving the changes made. Any edits will apply to all future purchases.
Note: Keep in mind that the revision won't apply to those who have already made a subscription purchase with the previous version of the subscription. They will get the number of flipbooks you agreed upon.
Price
Since you're selling a subscription, you have to set a total price for all the publications included in the subscription. What would be a fair price for those who pick a subscription rather than a single purchase? It's a common practice to offer a better price for subscriptions than the sum of the prices of all issues sold individually.
This will incentivize readers to go for a subscription and encourage brand loyalty. You can also keep the same price as you do for selling issues separately if you prefer.
You'll also be able to add the price for each flipbook included in the subscription and the readers will see the discount included in their purchase.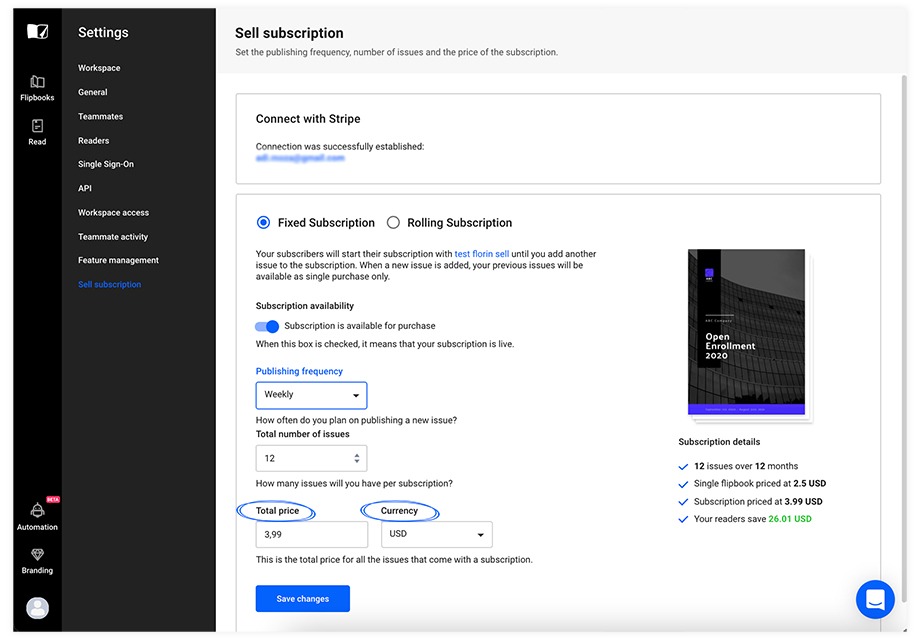 Make sure to check the Subscription availability and save your changes.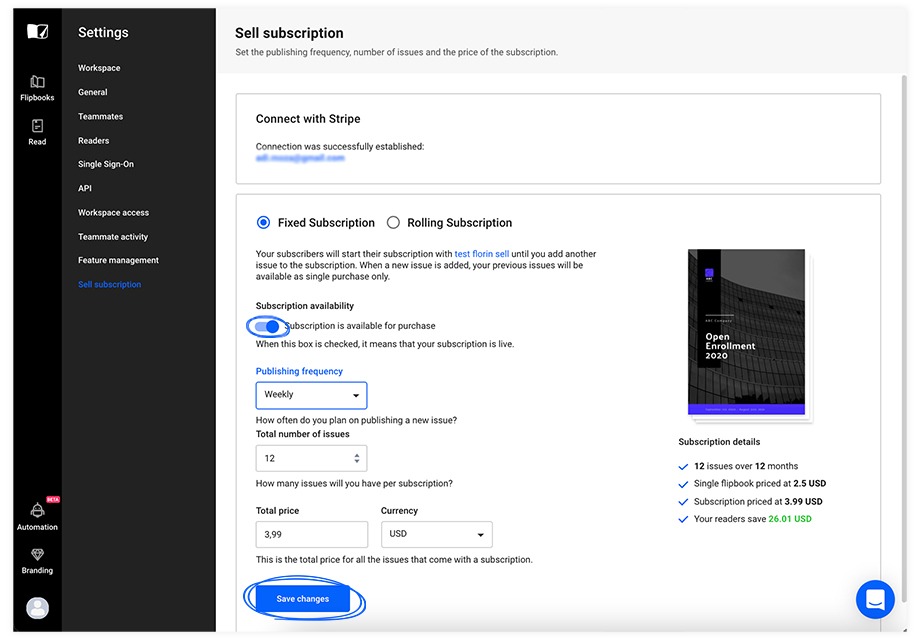 Keep track of your results
We know you want to check how sales are going, so you easily do that by going to the Statistics section of your workspace.
Here you're able to see how many Subscriptions have been sold, how many Active Subscribers you have and the revenue obtained. A simple, clear way to check your subscription sales.

Also, you will get an email notification each time one of your reader's purchases a subscription.
The right type of sale
When you publish a flipbook, you can select between selling a single flipbook or making the flipbook part of the subscription, depending on which you believe would be more suitable. You just have to check the Sell Publication option and enter Prepare for Sale.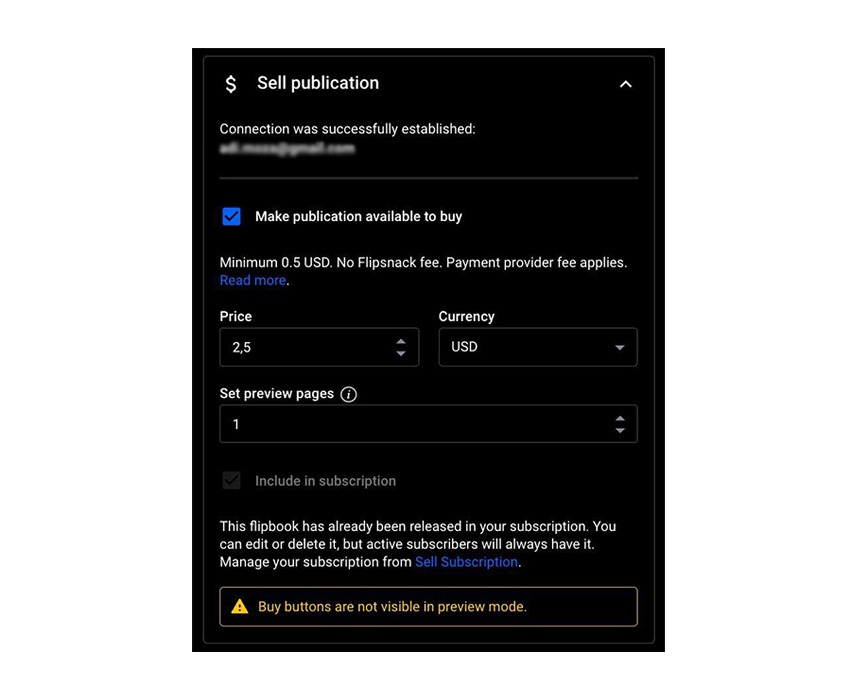 Afterward, keep it single or check the Include in a Subscription box.
Note: Remember that you can't add a previously published flipbook to a subscription, just those published after the subscription is activated.
Editing your magazine issues
If you found a mistake in an already published magazine, don't worry, you can easily correct it and republish the issue. Each time you make edits to your flipbook, they will be visible in all the purchased flipbooks.
Important: If you choose to delete a flipbook from the subscription you offer, that will only remove the publication from your account. All the users that purchased the flipbook with the subscription will not be affected by this change and it will only be reflected in your account.
We hope this is an exciting feature for you and your readers!
If you want to see what are the steps one of your readers takes in order to access the publications included in the subscription, you can check that out here.
Start selling magazine subscriptions in a digital and environmentally friendly way!