Did you know that you can easily change the page size for your flipbook? This article will show you how.
Have you ever realized that your flipbook is not exactly in the size you need after or while creating it? We know how frustrating it is to start everything all over again.
That's why we're making things easier for you so that you can save up precious time!
Keep reading to find out how you can change the page size of the flipbooks you make from scratch in Flipsnack's Design Studio.
1. In the Design Studio, click on the File button in the upper-left corner of the page and select Flipbook size.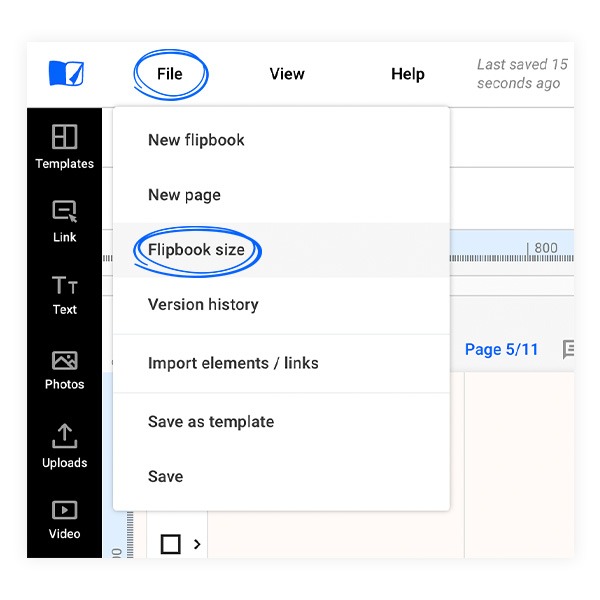 2. Select a default size or set your own custom size then click Change.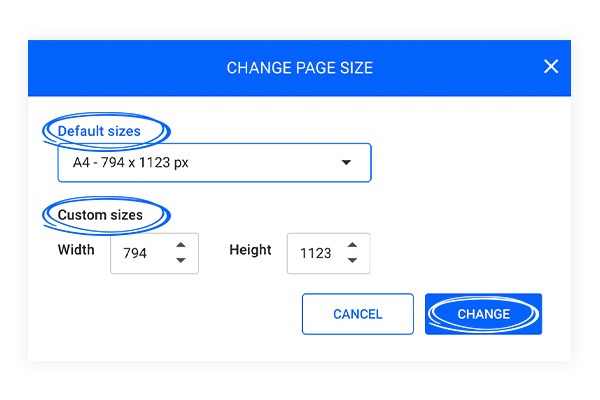 Important: When you change the size of the flipbook, the elements on the pages remain at the initial size and will need readjustments.
We hope you enjoy this feature! If you have any questions, please contact us via live chat.