Learn how to change the size of your flipbook
Sometimes, you might realize that your flipbook is not the right size, even as you are still working on it. And having to start over from scratch can be very frustrating.
Because we want to save you precious time, we will tell you how to easily change the page size of the flipbooks you make from scratch in Flipsnack's Design Studio.
1. In the Design Studio, click on the File button in the upper-left corner of the page and select Flipbook settings.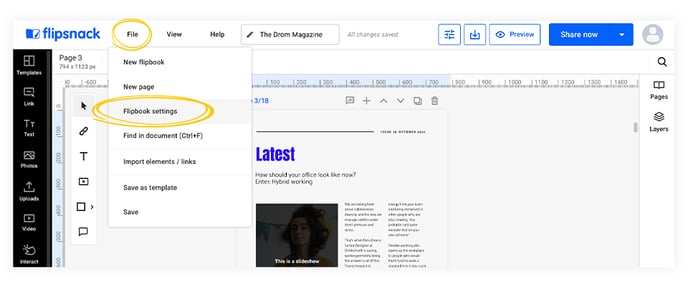 2. Select a default size, or set a custom size, then click CHANGE.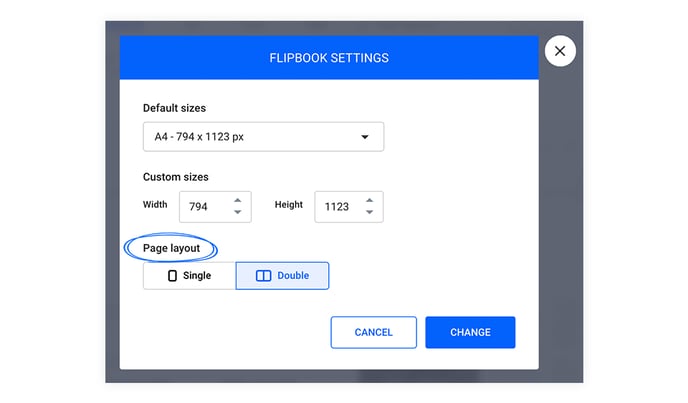 Warning: When you change the size of the flipbook, the elements on the pages remain at the initial size and will need readjustments.
We hope you enjoy this feature! If you have any questions, please contact us via live chat.