Learn how to remove the highlights from links.
If you uploaded a PDF with links and they appear as highlighted in the flipbook, here is how to change that.
First, open the flipbook in the Editor and go to a page with highlighted links. Next, select all the links from the Layers tab or left click in one of the corners of the page and while holding the mouse button, drag it to select all the links on the page.
Once the links are selected, click on the Opacity button in the top-right corner and set it to 0.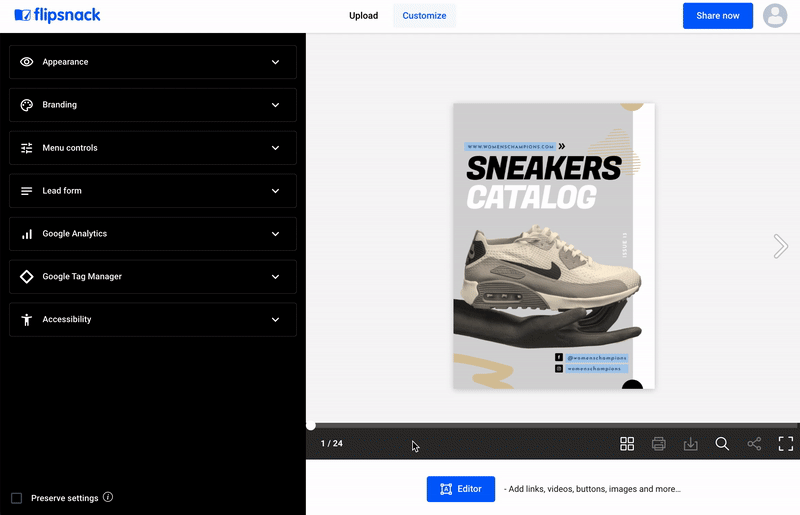 Check out this article to see how to add links to your flipbook.